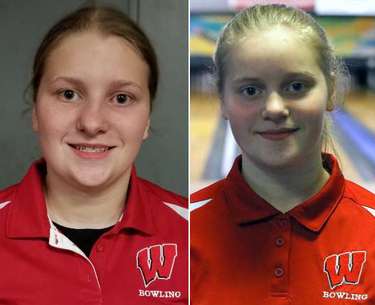 HOUSEKNECHT, WAVERLY FINISH SECOND AT LEAGUE CHAMPIONSHIPS
By: Tim Birney | Waverly Athletics | February 8, 2020
WAVERLY — Regular-season champ Union Springs / Port Byron claimed the team title at the IAC girls bowling championships here Saturday afternoon at the Valley Bowling Center, with Waverly finishing second, and Tioga ninth.

US / PB rolled a three-game set of 2,752, well ahead of Waverly, which tallied 2,467 pins,and third-place O-M, which had 2,214 pins.

US / PB's Colleen Jump won the individual gold with a 648 series, while Waverly freshman Victoria Houseknecht was second with a 630 series, including the gold-medal high game of 279, and US / PB's Gamily Casbarro was third with a 579 series.

Waverly 8th-grader Rachel Houseknecht finished 12th on the day with a 519 series, and senior Morgan Lee was 16th with a 493.

Freshman Shantilly Decker rolled games of 181 and 123 for Waverly, while senior Sadie VanAllen had games of 120 and 149, and senior Megan Lee shot games of 133 and 119.

Senior Bailey Elston led Tioga with a 414 series, while freshman Bobbi Jo Tarbox shot a 386, freshman Caroline Chapman had a 379, senior Mackenzie Macumber added a 374, and junior Cassie Birney chipped in with a 353.

Waverly and Tioga are both in action Friday at their respective Section IV Class tournaments.
About the Author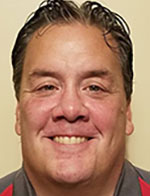 Tim Birney is the founder / owner of River Road Media Group. He was born and raised in the Valley, graduating from Waverly High School in 1984.
Birney earned an Associate's Degree in Journalism from SUNY Morrisville in 1986 and a Bachelor's Degree in Journalism / Public Relations from Utica College of Syracuse University in 1988. He began his newspaper career at The Daily Review in Towanda in 1989, before moving on to The Evening Times in 1995. He spent more than 10 years at the Times, the last four as Managing Editor.
River Road Media Group includes five sites in "The Sports Reports" family that cover 24 school districts in five counties: Valley Sports Report (launched Aug. 10, 2009), Tioga County (NY) Sports Report (Aug. 13, 2018), and Northern Tier Sports Report (Aug. 31, 2020); Northern Tier West Sports Report (March 15, 2021) Southern Tier Sports Report (Aug. 16, 2021).