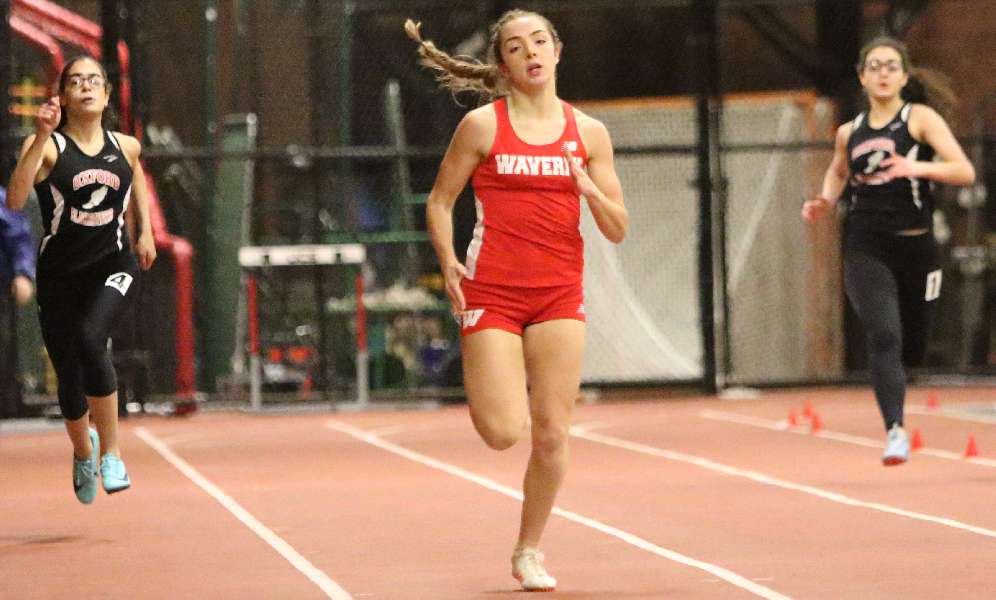 ORTIZ, FRITZEN LEAD WAVERLY TO TEAM TITLE AT HURLEY SMALL SCHOOL INVITATIONAL
By: Tim Birney | Waverly Athletics | January 25, 2020 | Photo courtesy Chela Bubniak
CORTLAND — Senior Melina Ortiz was a triple-winner, and her classmate Elizabeth Fritzen was a double-winner to lead Waverly to the team title here Friday night at the Hurley Small School Indoor Track & Field Invitational at SUNY Cortland.

Waverly won team gold with 87 points, well ahead of runner-up Lansing, which tallied 64 points, and third-place Bainbridge-Guilford, which had 55 points.

Ortiz won the 55-meter dash in a time of 7.55 seconds, and freshman Kelsey Ward was 27th in 9.01 seconds. Ortiz also won the 300-meter dash in a time of 44.44 seconds, and Ward was 10th in 50.85 seconds.

Fritzen won the 1,000-meter run, and senior Paige Ackley was second in 3:26.62. Fritzen also finished fourth in the 1,500-meter run in a time of 5:32.43.

Ortiz and Fritzen teamed with senior Cora Smith and Ackley to win the 3,200-meter relay in a time of 11:14.55.

Smith finished second in the 3,000-meter run in a time of 11:11.22, and senior Sheridan Talada was third in 11:18.0.

Senior Alyssa Simonetti finished second in the 55-meter hurdles in a time of 9.79 seconds, and sophomore Emily Tully was 13th in 12.31 seconds.

Senior Marissa Eisenhower finished third in the shot put with a heave of 29-feet, 6 1/2-inches, and sophomore Taylor Hall was 15th at 22-feet, 6 1/2-inches.

Simonetti, Ward, Tully, and senior Zoe Lunduski teamed to finish fourth in a time of 2:08.45.

Senior Rachel Ovedovitz was fifth in the 1,500-meter race walk in a time of 10:43.03, while 8th-grader Elizabeth Vaughn finished sixth in the 600-meter run in a time of 2:01.34, and Tully finished eighth in the high jump at 3-feet, 10-inches.

Waverly returns to action Feb. 1 at SUNY Cortland.
FOR MORE PHOTOS, VISIT VALLEY SPORTS REPORT.
About the Author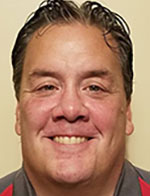 Tim Birney is the founder / owner of River Road Media Group. He was born and raised in the Valley, graduating from Waverly High School in 1984.
Birney earned an Associate's Degree in Journalism from SUNY Morrisville in 1986 and a Bachelor's Degree in Journalism / Public Relations from Utica College of Syracuse University in 1988. He began his newspaper career at The Daily Review in Towanda in 1989, before moving on to The Evening Times in 1995. He spent more than 10 years at the Times, the last four as Managing Editor.
River Road Media Group includes Valley Sports Report (launched Aug. 10, 2009), Tioga County (NY) Sports Report (Aug. 13, 2018), and Northern Tier Sports Report (Aug. 31, 2020). Southern Tier Sports Report is set to launch in 2021.