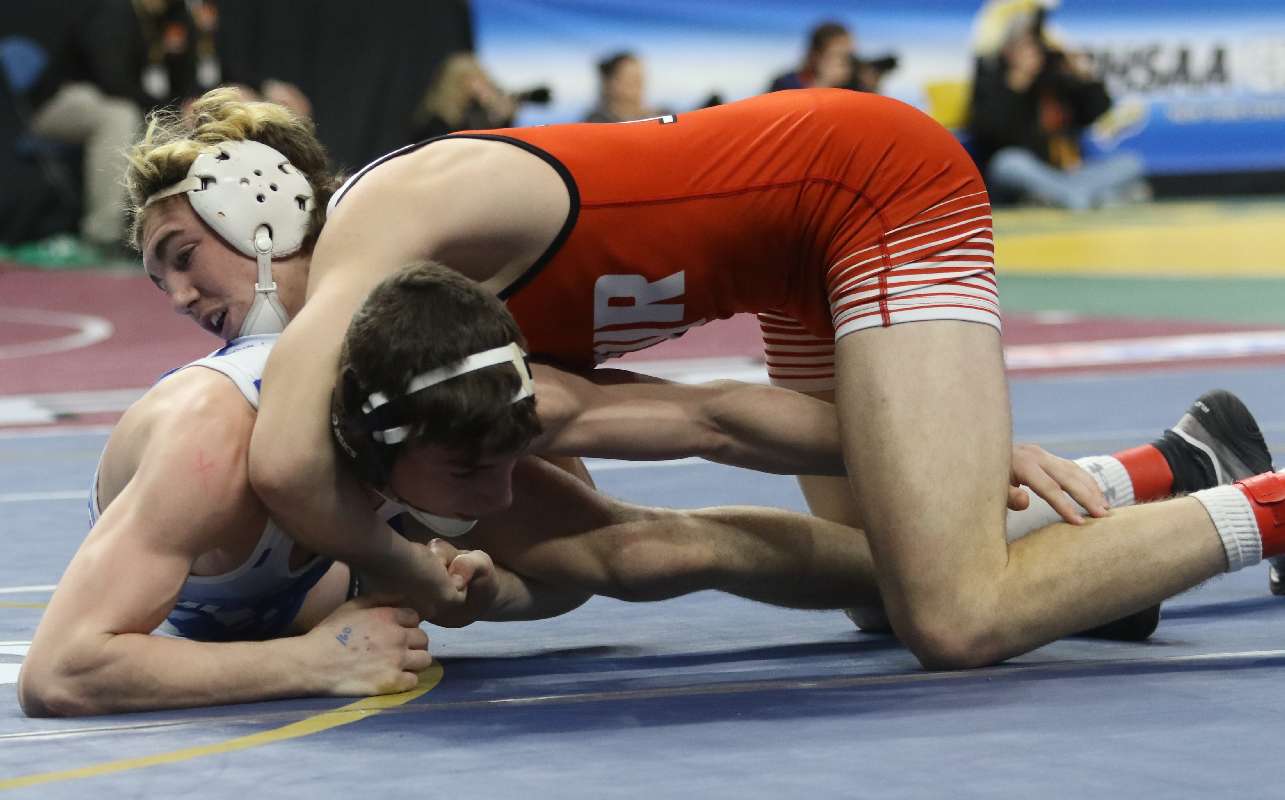 STOTLER MAKES QUICK WORK OF THIRD SEED IN STATE QUARTERINALS
By: Tim Birney | Waverly Athletics | February 28, 2020 | Photo courtesy Tim Birney
ALBANY — After a slow start in his opening-round match, Waverly senior Ethan Stotler, the 11th-seed at 160 pounds, left little doubt in the quarterfinals of the 160-pound bracket, decking third-seeded Onteora junior Pat Ross in 67 seconds to advance to Saturday's semifinals at the New York State Division 2 Championships at the Times-Union Center.

"Before he went out (on the mat), I told him 'I need 12th-grade Ethan, not 8th-grade Ethan,' and that's what I got," said Waverly coach Devan Witman.

"In the first match, he looked like 8th-grade Ethan for the first two periods, and I'll attribute that to nerves," he noted. "In the third period, though, he pulled it together.

"This time, he was cool, calm, and collected," added Witman. "We were joking around while we were waiting for the opponent's coach to get in the corner. Right then, I knew he was calmed down, and he was ready."

The bout was delayed about five minutes while Ross waited for one of his coaches, who were busy coaching Ross's brothers — junior Nick at 152 pounds, and senior Nate at 170 pounds — on two other mats.

Stotler made quick work of Ross, hitting on a takedown 24 seconds into the bout, and locking up a cradle, and maneuvering it into a fall at 1:07.

"He hit the shot right off the whistle, like he told me he was going to," said Witman. "He didn't get it, but nothing hurt.

"He hit one more, didn't get it. Tried another, and it works. You just have to stay active, let them work — that's what we drill for," Witman added.

Witman noted Stotler was actually patient in getting to his cradle.

"Being on top, and getting that cradle is definitely something Ethan has become very good at.

"I knew (Ross) was pretty explosive off bottom," said Witman. "(Ross) hit that switch, and Ethan's arms are just so long he wrapped him up with that tight waist … once (Ross) starting turning in I knew it was time because that's what Ethan is looking for. He wraps his long arms around his head and knee, and once he gets his hands locked there aren't many people who can get out of that cradle.

"This one was a bit awkward," noted Witman. "He didn't get the cradle locked right away. He had the head and arm encircled and was pulling it to his knee. When he let go to try and get the leg, (Ross) kind of blasted into him a little, almost like a double.

"Ethan reacted really well, put pressure back into him, pulled the head to the knee, so he could lock up the cradle," added Witman.
About the Author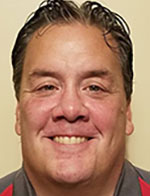 Tim Birney is the founder / owner of River Road Media Group. He was born and raised in the Valley, graduating from Waverly High School in 1984.
Birney earned an Associate's Degree in Journalism from SUNY Morrisville in 1986 and a Bachelor's Degree in Journalism / Public Relations from Utica College of Syracuse University in 1988. He began his newspaper career at The Daily Review in Towanda in 1989, before moving on to The Evening Times in 1995. He spent more than 10 years at the Times, the last four as Managing Editor.
River Road Media Group includes Valley Sports Report (launched Aug. 10, 2009), Tioga County (NY) Sports Report (Aug. 13, 2018), and Northern Tier Sports Report (Aug. 31, 2020). Southern Tier Sports Report is set to launch in 2021.