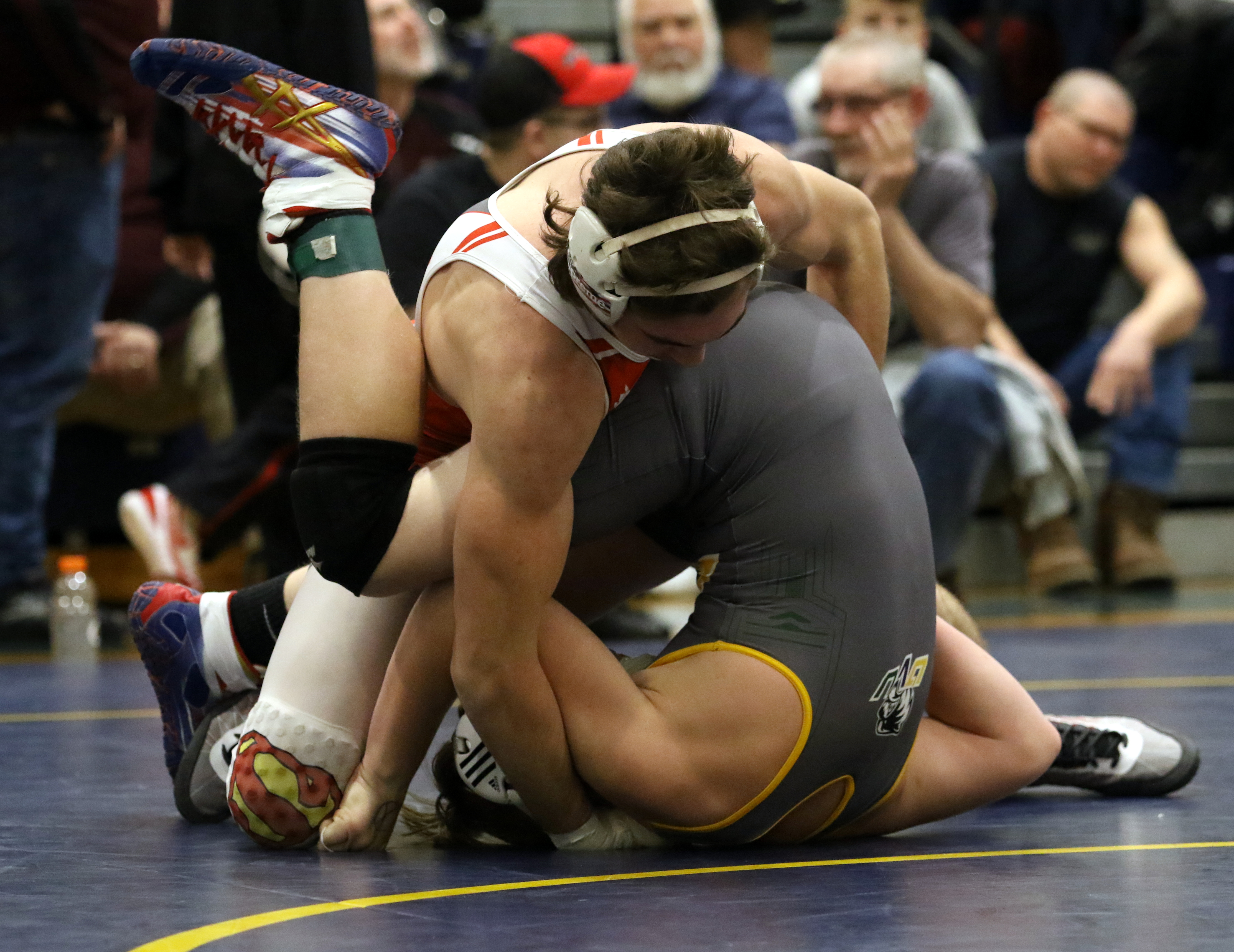 STOTLER WINS TITLE, KIMBLE RUNNER-UP; WAVERLY PLACES FIVE, FINISHES 8TH AT ONEONTA ROTARY TOURNAMENT
By: Tim Birney | Waverly Athletics | January 4, 2020 | Photo courtesy Tim Birney
ONEONTA — Senior Ethan Stotler won Waverly's lone title, and junior Austin Kimble was a runner-up, while three of their teammates also reached the podium in an eighth-place finish here Saturday at the 31st annual Oneonta Rotary Ross Kordell Tournament.

Sophomore Garrett Skeens finished third for the Wolverines, while junior Trevor Meyers was fifth, and freshman Connor Stotler placed sixth.

Burnt Hills, a Division I program from Section II, won the team title with 208.5 points, despite not having an individual champion, edging out runner-up BGAH by two points. Chenango Forks finished third with 142.5 points, while Section III Carthage was fourth with 139.5 points, and fifth-place Athens tallied 128.5 points. Waverly tallied 96 points.

After registering a pair of falls Friday night, Stotler advanced to the finals with a 47-second fall over Unadilla Valley-Unatego's Jarrett Thayer in the semifinals.

In the finals, Stotler forged a 9-3 decision over Sherburne-Earlville's Morgan Lakin, who reached the finals with three first-period pins.

At 152 pounds, Austin Kimble, who reached the semifinals with a pair of pins Friday night, forged an 11-1 decision over Duanesburg-Schoharie's Shayne Chiofalo to advance to the finals.

In the title match, Chenango Valley's Cole Volpe pounded out a 14-5 major decision over Austin Kimble.

At 132 pounds, Garrett Skeens lost via fall to Burnt Hills' Sam Lindberg in the semifinals, but bounced back with back-to-back first-period pins to finish third.

In the consolation semifinals, Garrett Skeens decked Unadilla Valley-Unatego's Matt Bogdan in 51 seconds, then flattened Saugerties' Gage Belnap in 50 seconds in the third-place match.

At 170 pounds, Meyers fell into the consolation bracket with a loss via first-period fall to Carthage's Thomas Albright in the semifinals.

In the consolation semis, Meyers dropped a 9-0 major decision to Athens senior Alex West, but he bounced back in the fifth-place match with a 9-6 win over Oneonta's Mateo Goodhue.

At 106 pounds, Connor Stotler, after losing to Chenango Forks Tyler Ferrara in the opening round Friday night, received a forfeit in the opening round of wrestlebacks, then edged Cobleskill-Richmondville's Kyber Henry, 2-0, in the blood round.

In the consolation semifinals, Connor Stotler dropped a 9-5 decision to Athens junior Kyler Setzer. In the fifth-place match, Elmira's Drew Arnold topped Connor Stotler, 9-2.

In other consolation bracket action:

At 113 pounds, Waverly freshman Mason Ham opened the day with a pin of Cobleskill-Richmondville's John Oldorff in 2:53, but was eliminated by fall in the second round by BGAH's Jose Bivar.

At 126 pounds, senior Rylan Laforest was eliminated in his first match, a 5-4 loss to BGAH's Dylan Decker.

At 138 pounds, sophomore Cole Stanton lost via fall to Cooperstown's Logan Kantor in his first bout of day.

At 160 pounds, sophomore Andrew Kimble lost via first-period fall to Cooperstown's Henry Loeffler in his first bout of the day.

At 182 pounds, freshman Gage Tedesco was eliminated via fall by Saugerties' Graeme Knisell in his first match of the morning.

At 285 pounds, senior Trent Skeens lost via fall to Susquehanna Valley's Brian Titus in the opening round of wrestlebacks.
Waverly returns to action Tuesday at Sayre.
About the Author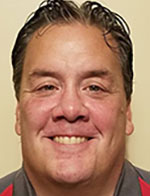 Tim Birney is the founder / owner of River Road Media Group. He was born and raised in the Valley, graduating from Waverly High School in 1984.
Birney earned an Associate's Degree in Journalism from SUNY Morrisville in 1986 and a Bachelor's Degree in Journalism / Public Relations from Utica College of Syracuse University in 1988. He began his newspaper career at The Daily Review in Towanda in 1989, before moving on to The Evening Times in 1995. He spent more than 10 years at the Times, the last four as Managing Editor.
River Road Media Group includes Valley Sports Report (launched Aug. 10, 2009), Tioga County (NY) Sports Report (Aug. 13, 2018), and Northern Tier Sports Report (Aug. 31, 2020). Southern Tier Sports Report is set to launch in 2021.