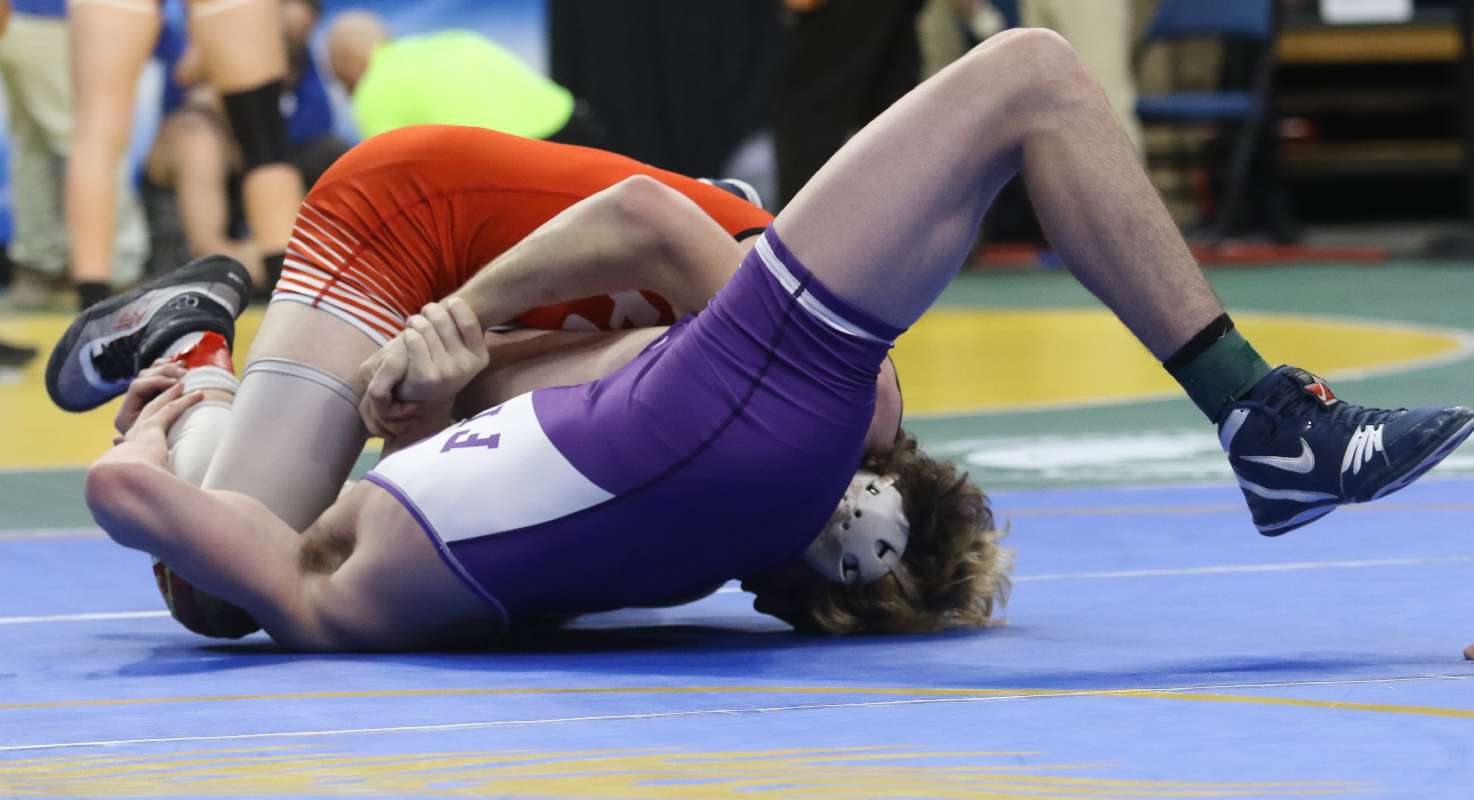 STOTLER WIPES OUT EARLY DEFICIT WITH PIN; ADVANCES TO STATE QUARTERFINALS
By: Tim Birney | Waverly Athletics | February 28, 2020 | Photo courtesy Tim Birney
ALBANY — Waverly senior Ethan Stotler had faith in his cradle, and it paid off in a third-period pin of Marcus Whitman / Pen Yan senior Justin Smith in the opening round of the 160-pound bracket here Friday morning at the New York State Division 2 Championships at the Times-Union Center.

Smith, the sixth seed, scored a pair of first-period takedowns, and another midway through the second period to build a 6-1 lead.

Stotler, the 11th seed, scored a reversal with just 3 seconds remaining in the second period to trim the deficit to 6-3, and that seemed to spark the Waverly senior.

"He has incredible grit, you can never count him out," said Waverly coach Devan Witman.

Stotler chose down to start the third period, and scored an escape to make it 6-4. Just nine seconds later, he scored on a double-leg takedown to tie the bout at 6-6, but was whistled for a "locked hands" violation to give Smith a 7-6 lead with 1:09 remaining.

Stotler chose not to cut Smith loose, instead he cinched up his cradle for a fall with 28 seconds remaining.

"Give credit to him, I asked him if we should take it back to the feet when we were down one … cut him to go down two and look for the takedown, but he shook his head no and said, 'I'm gonna pin this kid," and that's exactly what he did," said Witman.

"He knew where he was at, and where he's at his best," added Witman. "He had a minute to work and go after it, and he got it done."

Witman noted the cradle is somewhat new to Stotler's arsenal.

"He has really developed that move in the last year-and-a-half. He started working on it last year .. he's doing a great job with it.

"His arms are so long, and he's put in so much time in the weight room," said Witman.

"Those arms are like anaconda coming around your neck," added Witman. "I've been in that position, and it's not pleasant.

Stotler, now 42-1, will now face Onteora junior Pat Ross (36-3) in the quarterfinals.

About the Author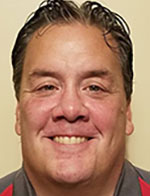 Tim Birney is the founder / owner of River Road Media Group. He was born and raised in the Valley, graduating from Waverly High School in 1984.
Birney earned an Associate's Degree in Journalism from SUNY Morrisville in 1986 and a Bachelor's Degree in Journalism / Public Relations from Utica College of Syracuse University in 1988. He began his newspaper career at The Daily Review in Towanda in 1989, before moving on to The Evening Times in 1995. He spent more than 10 years at the Times, the last four as Managing Editor.
River Road Media Group includes Valley Sports Report (launched Aug. 10, 2009), Tioga County (NY) Sports Report (Aug. 13, 2018), and Northern Tier Sports Report (Aug. 31, 2020). Southern Tier Sports Report is set to launch in 2021.