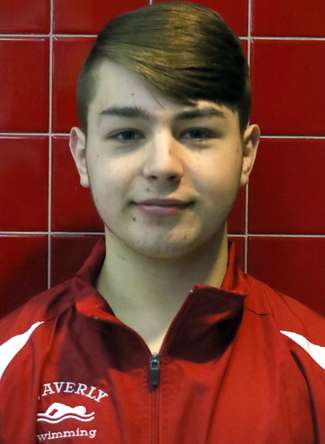 STREETER QUALIFIES FOR STATES WITH RECORD-SETTING PERFORMANCE; FIRST WAVERLY DIVER IN 25 YEARS TO PUNCH TICKET TO STATES
By: Tim Birney | Waverly Athletics | February 20, 2020
ENDWELL — Waverly senior Gage Streeter was not ready for his high school career to come to an end, and he kept it going in record-setting and dramatic fashion.

The Wolverine diver scored more than 100 points on his final two dives to end the 1-meter diving competition with 454.85 points, surpassing the State cut of 450 and qualifying for States at the Section IV Diving Championships here Thursday afternoon at Maine-Endwell High School.

In the process, Streeter, who finished second on the day, broke his own school record of 449.6 points, which he set here last year. It was a bittersweet record last year as Streeter missed the state cut of 450 by just 0.4 points.

After nine dives Thursday, Streeter had 350.5 points. On his 10th dive, he scored 51.5 points to up his total to 402.


On his final dive, a forward 2 1/2-summersault, Streeter needed scores of at least 7, 7, and 6 from the three judges. He scored 7.5, 7.5, and 7 to pass the state cut, and qualify for States.
Streeter is the first Waverly diver to qualify for States since 1995.

Streeter will now compete at the New York State Championships March 6-7 at the Nassau Cunty Aquatic Center on Long Island.
About the Author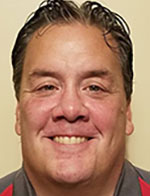 Tim Birney is the founder / owner of River Road Media Group. He was born and raised in the Valley, graduating from Waverly High School in 1984.
Birney earned an Associate's Degree in Journalism from SUNY Morrisville in 1986 and a Bachelor's Degree in Journalism / Public Relations from Utica College of Syracuse University in 1988. He began his newspaper career at The Daily Review in Towanda in 1989, before moving on to The Evening Times in 1995. He spent more than 10 years at the Times, the last four as Managing Editor.
River Road Media Group includes Valley Sports Report (launched Aug. 10, 2009), Tioga County (NY) Sports Report (Aug. 13, 2018), and Northern Tier Sports Report (Aug. 31, 2020). Southern Tier Sports Report is set to launch in 2021.