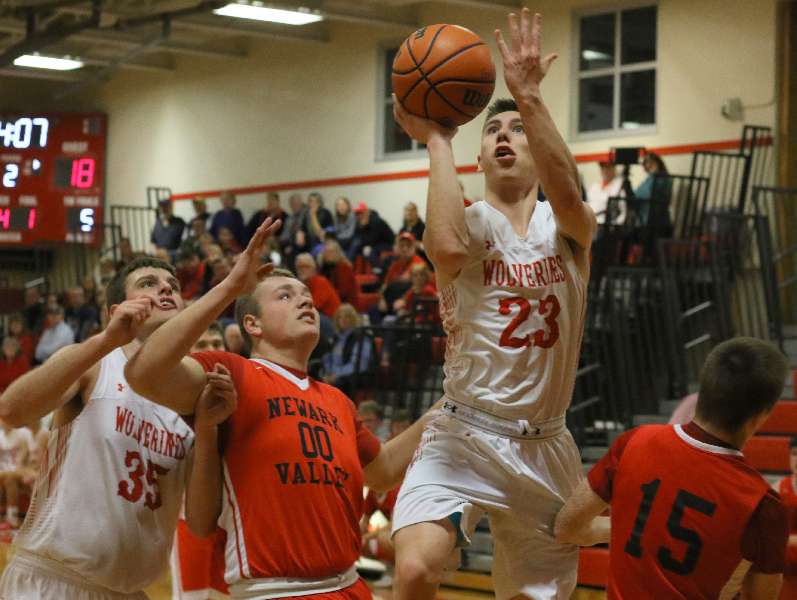 TOMASSO, BOWEN LEAD WAVERLY IN 60-44 WIN OVER NEWARK VALLEY
By: Tim Birney | Waverly Athletics | January 28, 2020 | Photo courtesy Tim Birney
WAVERLY — Six-foot, eight-inch senior Scott Woodring was held to a season-low eight points, but several of his teammates stepped up to carry Waverly to a 60-44 win over Newark Valley here Tuesday night in IAC South Large School boys basketball action.

Judson credited Newark Valley's defense, but also noted his team, including Woodring, has been battling sickness.

"We have a couple guys who have been sick, both our team captains — Jalen (McCarty) and Scotty (Woodring), and that gets you out of rhythm.

"I was pleased, though, with how certain guys stepped up, especially in the first half," said Judson. "I thought Peyton Bowen played a very good game for us tonight.

"And, Joey (Tomasso) has been solid the last two basketball games," noted Judson. "I think he's playing with a lot of confidence right now, and he's looking for his offense a little more than he was earlier in the season, and we need him to.

"We didn't have our best tonight, but we had enough to win," added Judson. "We just need to get healthy for Friday."

Newark Valley coach Scott Stratton said his team was focused on Woodring, who entered the game averaging 27.2 points and 13.6 rebounds per game, and had 26 points and 12 rebounds in Waverly's win at NV earlier in the season.

"I'm sure everybody focuses on Scotty (Woodring) coming into any games against Waverly," said Stratton. "Jake Armstrong is such physical presence for us, he's perfect for a job like that.

"In the first game, I thought Jake did a really nice job on him," noted Stratton. "We used a slightly different defensive scheme in the first game, but tonight, going man against them and having Jake guard (Scotty), and body him everywhere … it made all the difference. He kept Scotty off the boards, and forced him out (of the paint) once in a while.

"But, they had guys hit shots, and you're going to have to live with that," added Stratton. "If you help on Scotty, someone is going to be open."

Waverly started a bit slow, and committed several turnovers attempting to get the ball to Woodring in the paint.

"Early on in games lately, we've been looking to Scotty too often, and teams are obviously game-planning for us to look inside," said Judson. "We need to utilize that, and get him the ball in different ways. We've been working on that in practice, putting some different wrinkles in.

"We need to do a better job of choosing when to get the ball to him," added Judson.

Tomasso scored 10 points, including a 3-pointer, in the first quarter, and senior Jalen McCarty canned a 3-pointer to help Waverly to a 19-9 lead.

Newark Valley's Ethan Bigelow scored at the first-quarter buzzer to cut the deficit to 19-11 after the first eight minutes.

Ryan Bowen canned a pair of 3-pointers and scored eight points for the Wolverines in the second quarter, and Woodring added four points, while Caden Bennett scored five for the Cardinals and Jaden Short drained a 3-pointer. Waverly led 35-23 at the half.

Aidan Westbrook turned a pair of steals into uncontested lay-ups for the Wolverines, and McCarty scored a pair of buckets in a 10-0 run late in the third quarter that extended the lead to 48-29. Waverly led 50-31 entering the final eight minutes.

The Cardinals trimmed the deficit to 12 points late in the fourth quarter, but could get no closer.

Tomasso led Waverly with 12 points, while Westbrook had 10 points, three rebounds, three assists, and three steals, and McCarty had nine points, four rebounds, and three assists

Woodring had eight points, eight boards, and five blocked shots in the win, while Bowen scored eight points, junior Griffen Stein had four points, four rebounds, and two blocked shots, and junior Nick VanHouten had four points.

Bennett led Newark Valley with 15 points, while Bigelow had 10, Raidyn Ford scored seven, Riley Malone added five points, and Armstrong chipped in with four.

Waverly, now 12-2, travels to Notre Dame Friday.
FOR MORE PHOTOS, VISIT VALLEY SPORTS REPORT.
About the Author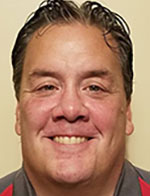 Tim Birney is the founder / owner of River Road Media Group. He was born and raised in the Valley, graduating from Waverly High School in 1984.
Birney earned an Associate's Degree in Journalism from SUNY Morrisville in 1986 and a Bachelor's Degree in Journalism / Public Relations from Utica College of Syracuse University in 1988. He began his newspaper career at The Daily Review in Towanda in 1989, before moving on to The Evening Times in 1995. He spent more than 10 years at the Times, the last four as Managing Editor.
River Road Media Group includes Valley Sports Report (launched Aug. 10, 2009), Tioga County (NY) Sports Report (Aug. 13, 2018), and Northern Tier Sports Report (Aug. 31, 2020). Southern Tier Sports Report is set to launch in 2021.