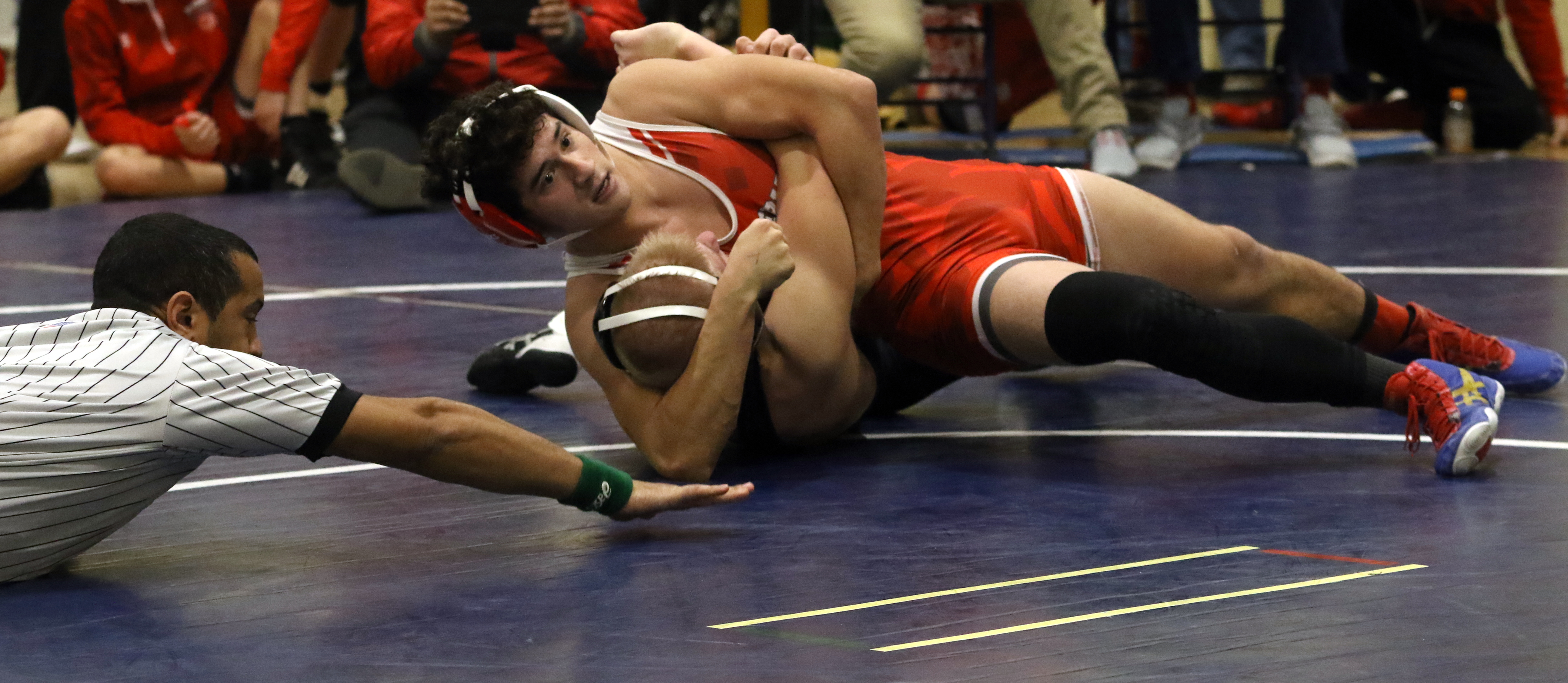 WAVERLY ADVANCES FOUR INTO SEMIFINALS; IN SEVENTH PLACE AT ONEONTA ROTARY TOURNAMENT
By: Tim Birney | Waverly Athletics | January 3, 2020 | Photo courtesy Tim Birney
ONEONTA — Waverly advanced four into the semifinals, and is in seventh place here at the Oneonta Rotary Ross Kordell Tournament after Day 1 action Friday.

Senior Ethan Stotler, and juniors Austin Kimble and Trevor Meyers each went 2-0 to advance to the semis, while sophomore Garrett Skeens was 1-0 on the evening.

Freshmen Connor Stotler, Mason Ham, and Gage Tedesco, senior Rylan Laforest, sophomores Cole Stanton and Andrew Kimble, and senior Trent Skeens all went 0-1 Friday, but are still alive in wrestlebacks.

At 106 pounds, Connor Stotler received a bye into the quarterfinals, where he was pinned in the second period by Division I's top-ranked 99-pounder Tyler Ferrara of Chenango Forks.

At 113 pounds, Ham was pinned in the first period by Athens standout Gavin Bradley.

At 126 pounds, Laforest lost via 20-5 technical fall to Walton-Delhi ace Cody Merwin.

At 132 pounds, Garrett Skeens received a bye into the quarterfinals, where he won a hard-fought, 6-4, decision over Walton-Delhi's Ty Robinson.

He will face Burnt Hills senior Sammy Lindberg in the semifinals.

At 138 pounds, Stanton lost via first-period fall to Cobleskill-Richmondville's Greg Hotaling.

At 152 pounds, Austin Kimble trailed early, but caught Athens junior Zach Stafursky in a headlock for a fall at 3:27.

In the quarterfinals, Austin Kimble got off his back in the first period to win again by fall, with another headlock, over Unadilla Valley-Unatego's Jacob Stevens in 2:36.

He will face Duanesburg-Schoharie junior Shayne Chiofalo.

At 160 pounds, Ethan Stotler pinned his way into the semifinals. He flattened Athens freshman Riley Hall in 32 seconds in the round-of-16.

In the quarterfinals, Stotler pinned Carthage's Alec Strife in 3:41.

He will face Unadilla Valley-Unatego's Jarrett Thayer in the semifinals.

Also at 160 pounds, sophomore Andrew Kimble received a bye into the quarterfinals, where he was pinned by Unadilla Valley-Unatego's Travis Knapp at 1:59.

At 170 pounds, Meyers scored a pair of second-period pins on his way to the semifinals.

He pinned Oneonta's Jaden Bellissimo in 3:27 in the opening round, then fought off his back to deck Saugerties' Cesar Nobles-Ramirez in 3:03 in the quarterfinals.

He will face Carthage senior Thomas Albright in the semifinals.

At 182 pounds, Tedesco lost via technical fall at 5:43 to Section IV's top-ranked 182-pounder, Mitchell Knapp of Susquehanna Valley.

At 285 pounds, Trent Skeens lost via first-period fall to BGAH's Timmy James.

Wrestlebacks begin at 8:30 a.m. Saturday, with the quarterfinals scheduled to begin at 9:30 a.m.
About the Author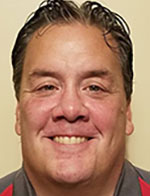 Tim Birney is the founder / owner of River Road Media Group. He was born and raised in the Valley, graduating from Waverly High School in 1984.
Birney earned an Associate's Degree in Journalism from SUNY Morrisville in 1986 and a Bachelor's Degree in Journalism / Public Relations from Utica College of Syracuse University in 1988. He began his newspaper career at The Daily Review in Towanda in 1989, before moving on to The Evening Times in 1995. He spent more than 10 years at the Times, the last four as Managing Editor.
River Road Media Group includes five sites in "The Sports Reports" family that cover 24 school districts in five counties: Valley Sports Report (launched Aug. 10, 2009), Tioga County (NY) Sports Report (Aug. 13, 2018), and Northern Tier Sports Report (Aug. 31, 2020); Northern Tier West Sports Report (March 15, 2021) Southern Tier Sports Report (Aug. 16, 2021).