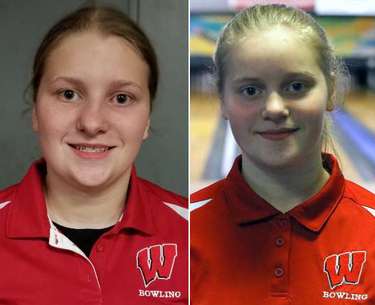 WAVERLY ENDS US / PB PERFECT SEASON, BUT FALL, 3-
By: Tim Birney | Waverly Athletics | January 14, 2020
WAVERLY — Waverly handed unbeaten Union Springs / Port Byron its first set back of the season, but the Lady Wolves prevailed in a 3-1 decision here Tuesday afternoon in IAC Large School Division girls bowling action.

The Lady Wolverines prevailed in the first game 916-893, but US / PB won the next two games 963-807 and 921-843 for a total-pinfall victory of 2,777 to 2,566.

Freshman Victoria Houseknecht led Waverly with a 548 series, while 8th-grader Rachel Houseknecht shot a 532, including a 234 in the first game, and senior Megan Lee had a 528, including a 206 in the third game.

Freshman Shantilly Decker and senior Morgan Lee each shot series of 479, and senior Sadie Van Allen tacked on a 408.

Colleen Jump led US / PB with a match-high 605 series, including a pair of 210 games, while Makayla Smith rolled a 596, including games of 212 and 206, and Gamily Casbarro added a 560, including games of 200 and 201.

Waverly returns to action Wednesday against Lansing at Helen Newman Lanes at Cornell.
About the Author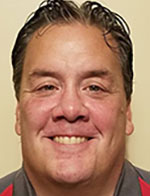 Tim Birney is the founder / owner of River Road Media Group. He was born and raised in the Valley, graduating from Waverly High School in 1984.
Birney earned an Associate's Degree in Journalism from SUNY Morrisville in 1986 and a Bachelor's Degree in Journalism / Public Relations from Utica College of Syracuse University in 1988. He began his newspaper career at The Daily Review in Towanda in 1989, before moving on to The Evening Times in 1995. He spent more than 10 years at the Times, the last four as Managing Editor.
River Road Media Group includes Valley Sports Report (launched Aug. 10, 2009), Tioga County (NY) Sports Report (Aug. 13, 2018), and Northern Tier Sports Report (Aug. 31, 2020). Southern Tier Sports Report is set to launch in 2021.