WAVERLY FINISHES FIFTH AT STATE QUALIFIER
By: Tim Birney | Waverly Athletics | February 21, 2020
WAVERLY — Junior Matt Mauersberg finished in the top 20 to lead Waverly's efforts at the Section IV State Qualifier here Friday. The Wolverines finishes fifth in the Division 2 team standings.

Hancock won the Division 2 title with a nine-game set of 3,355, topping runner-up Maine-Endwell by 105 pins. Waverly tallied 3,072 pins.

Mauersberg, who had a 592 that carried over from last week's Class C Championship, rolled series of 652 series, and 660 for a nine-game set of 1,904 to finish 15th in the Division 2 individual standings. Mauersberg missed out on the final spot on the state team by 41 pins.

Freshman Zach Vanderpool, who had a 568 series last weekend, rolled series of 639 and 657 for a nine-game set of 1,874 to finish 22nd overall, and senior Derrick Canfield, who had a 530 at the Class C Championships, rolled series of 653 and 681 for a nine-game set of 1,864 to finish 24th overall.

Freshman Ashton Pritchard, who led the Wolverines with a 598 series last weekend, rolled a 651 series, and rolled two games of 327 for an eight-game set of 1,576.

Freshman Richard Stevens rolled four games for a 726, and freshman Ethan Roberts rolled a 149 in his only game.

Binghamton's Tyler McNeill won the individual gold medal with a nine-game set of 2,224, while Hancock's Anton Leonard won the silver medal with a 2,152, and Maine-Endwell's Noah McNeill won the bronze with a 2,018.

The McNeills will be joined on the Section IV all-star team by Norwich's Cameron Birtch, Greene's Jakob Funnell, Maine-Endwell's Liam Hadfield, and Susquehanna Valley's James Pittsley. Binghamton's Austin Murray is the alternate.

The New York State Championships will be held at Strike 'N Spare Lanes in Syracuse March 13-15.
About the Author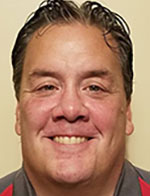 Tim Birney is the founder / owner of River Road Media Group. He was born and raised in the Valley, graduating from Waverly High School in 1984.
Birney earned an Associate's Degree in Journalism from SUNY Morrisville in 1986 and a Bachelor's Degree in Journalism / Public Relations from Utica College of Syracuse University in 1988. He began his newspaper career at The Daily Review in Towanda in 1989, before moving on to The Evening Times in 1995. He spent more than 10 years at the Times, the last four as Managing Editor.
River Road Media Group includes Valley Sports Report (launched Aug. 10, 2009), Tioga County (NY) Sports Report (Aug. 13, 2018), and Northern Tier Sports Report (Aug. 31, 2020). Southern Tier Sports Report is set to launch in 2021.