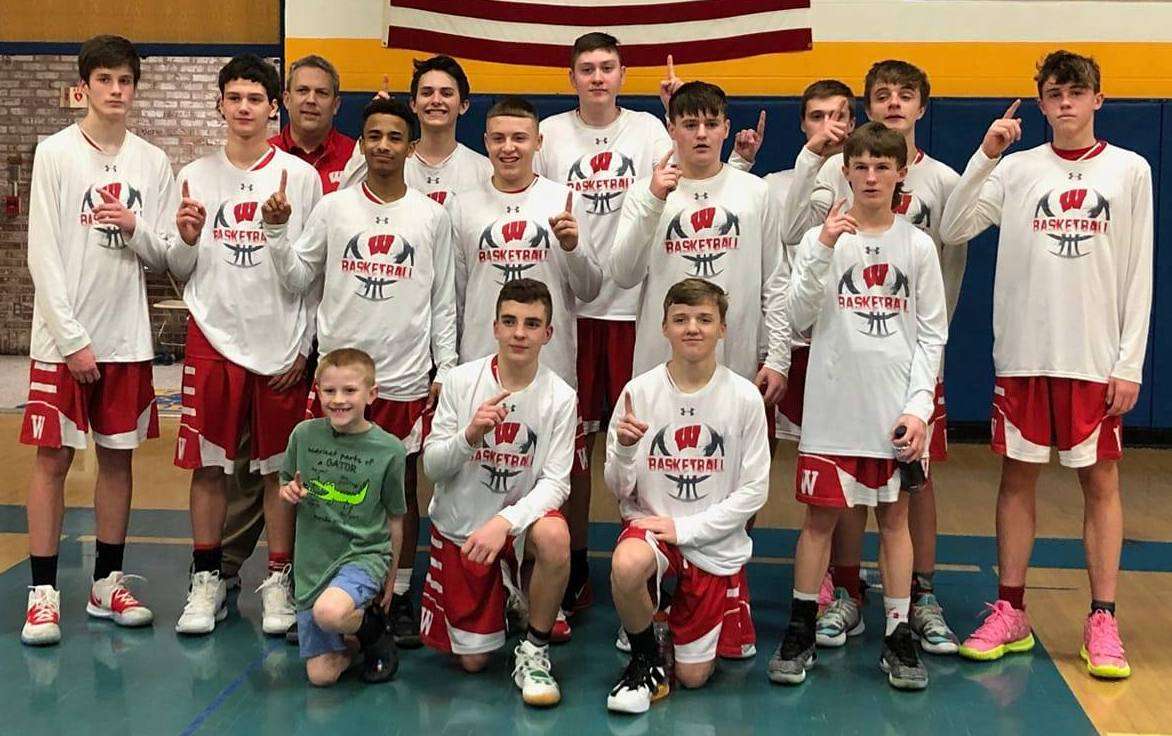 WAVERLY JV PULLS AWAY FROM LANSING TO WIN OVERALL LARGE SCHOOL TITLE
By: Tim Birney | Waverly Athletics | February 15, 2020 | Photo courtesy David Alliger
LANSING — Waverly jumped out to an eight-point lead in the first quarter, and pulled away for a 67-46 win over Lansing to win the overall IAC Large School junior varsity boys basketball championship here Friday night.

"As I told my team all season, what made us difficult to defend was you never knew which kid was going to do the damage night in and night out," said Waverly coach Michael Croft."

"It took all 13 of us to win this championship, and I am beyond proud of all 13 of them," added Croft.

Davis Croft buried a pair of 3-pointers in the first quarter, and Nalen Carling added four points to help the junior Wolverines to a 16-8 lead.

Liam Traub converted an old-fashioned three-point play and scored five points in the second quarter, and Croft added another 3-pointer, and Waverly added a point to its advantage, taking a 29-20 lead into the halftime locker room.

Carling scored six points in the third quarter, Brennan Traub added five points, and Croft chipped in with four points in a 19-13 spurt that pushed the Waverly lead to 48-33 heading into the final eight minutes.

Carling pumped in nine points in the fourth quarter, and Brennan Traub added eight points, including a pair of 3-pointers as Wavily added to its lead.

Carling led Waverly with 21 points and 10 rebounds, while Brennan Traub had 15 points, including a pair of 3-pointers, and three steals, and Croft had 14 points, including a trio of 3-pointers, six rebounds, and three assists.

Liam Traub added nine points, five rebounds, five steals, and four assists in the win, and Brady Blauvelt chipped in with four points and four rebounds.

Eric Khan led Lansing with 20 points, and Josh Hunter added 11.

Waverly improves to 18-1 with the win.
FOR MORE PHOTOS, VISIT VALLEY SPORTS REPORT.
About the Author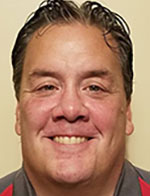 Tim Birney is the founder / owner of River Road Media Group. He was born and raised in the Valley, graduating from Waverly High School in 1984.
Birney earned an Associate's Degree in Journalism from SUNY Morrisville in 1986 and a Bachelor's Degree in Journalism / Public Relations from Utica College of Syracuse University in 1988. He began his newspaper career at The Daily Review in Towanda in 1989, before moving on to The Evening Times in 1995. He spent more than 10 years at the Times, the last four as Managing Editor.
River Road Media Group includes Valley Sports Report (launched Aug. 10, 2009), Tioga County (NY) Sports Report (Aug. 13, 2018), and Northern Tier Sports Report (Aug. 31, 2020). Southern Tier Sports Report is set to launch in 2021.