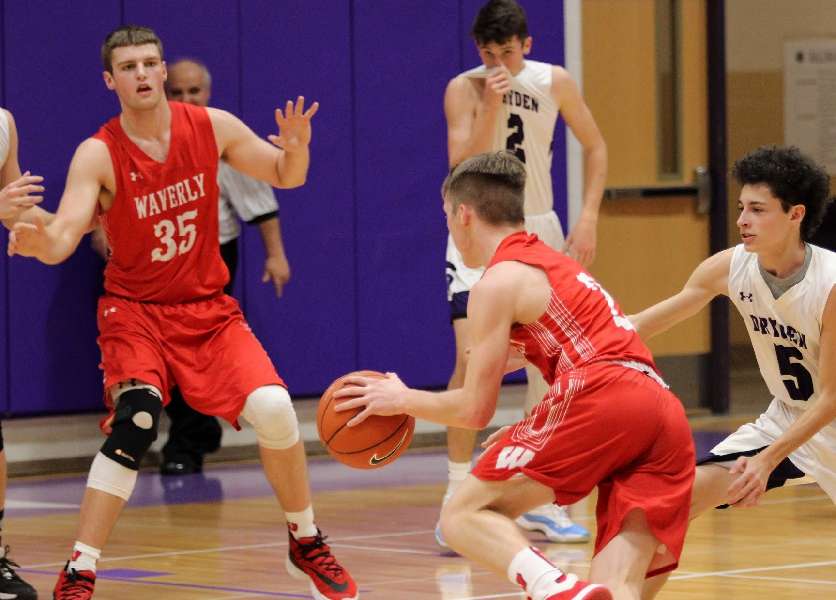 WAVERLY RIDES BALANCED SCORING, BENCH SCORING IN 87-47 WIN OVER DRYDEN
By: Tim Birney | Waverly Athletics | January 16, 2020
DRYDEN — Waverly received balanced scoring and a big night from its bench in an 87-47 win over winless Dryden here Thursday night in IAC Large School boys basketball action.

"It was a total-team effort tonight. I thought we played pretty good in all phases of the game," said Waverly coach Lou Judson. "I know Dryden is struggling this year, but we still showed up tonight and played a pretty solid basketball game.

"We shot the ball extremely well tonight, which we haven't been doing. And, it wasn't the guys you might expect tonight.

"Nick VanHouten came off the bench early, and hit four 3s for us," noted Judson. "Kobe Decker played a very good second half. They combined for 25 points … I was very pleased with the guys who came off the bench tonight, they seemed very focused.

"It was a good opportunity for them to get into a game, and they made the most of it," added Judson.

Six-eight Scott Woodring scored 11 points in the first quarter, while 8th-grader Joey Tomasso and senior Jalen McCarty each knocked down 3-pointers, and junior Peyton Bowen added an old-fashioned three-point play in a game-opening 20-12 run.

Junior Nick VanHouten canned a pair of 3-pointers in the second quarter, and junior Aidan Westbrook added five points, including a 3-pointer, in a 23-8 blitz that gave the Wolverines a 43-20 lead at the half.

Junior Kobe Decker scored seven points, including a trey, while VanHouten hit two more 3-pointers, and five other Wolverines put their names in the scoring column in a 29-point outburst in the third quarter that extended the lead to 72-34 lead heading into the final eight minutes.

Woodring led Waverly with 21 points and 11 rebounds, while Decker had a career-high 13 points and four boards, and VanHouten had a career-high 12 points and four rebounds.

Junior Ryan Lambert had nine points, five rebounds, three assists, and three steals in the win, while, McCarty had eight points and six rebounds, Tomasso had eight points, three steals, and one blocked shot, Westbrook added seven points, four boards, and two blocked shots, sophomore Caden Hollywood chipped in with four points and one blocked shot, and Bowen chipped in with four assists and four steals.

Ethan Hicks led Dryden with 18 points, and Ashton Hodgson added 11.

Waverly, now 10-1 overall and 7-0 in the IAC South Large School Division, returns to action Thursday when it hosts the North Large School-leading Whitney Point.
FOR MORE PHOTOS, VISIT VALLEY SPORTS REPORT.
About the Author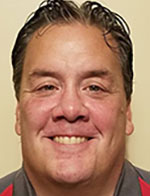 Tim Birney is the founder / owner of River Road Media Group. He was born and raised in the Valley, graduating from Waverly High School in 1984.
Birney earned an Associate's Degree in Journalism from SUNY Morrisville in 1986 and a Bachelor's Degree in Journalism / Public Relations from Utica College of Syracuse University in 1988. He began his newspaper career at The Daily Review in Towanda in 1989, before moving on to The Evening Times in 1995. He spent more than 10 years at the Times, the last four as Managing Editor.
River Road Media Group includes Valley Sports Report (launched Aug. 10, 2009), Tioga County (NY) Sports Report (Aug. 13, 2018), and Northern Tier Sports Report (Aug. 31, 2020). Southern Tier Sports Report is set to launch in 2021.