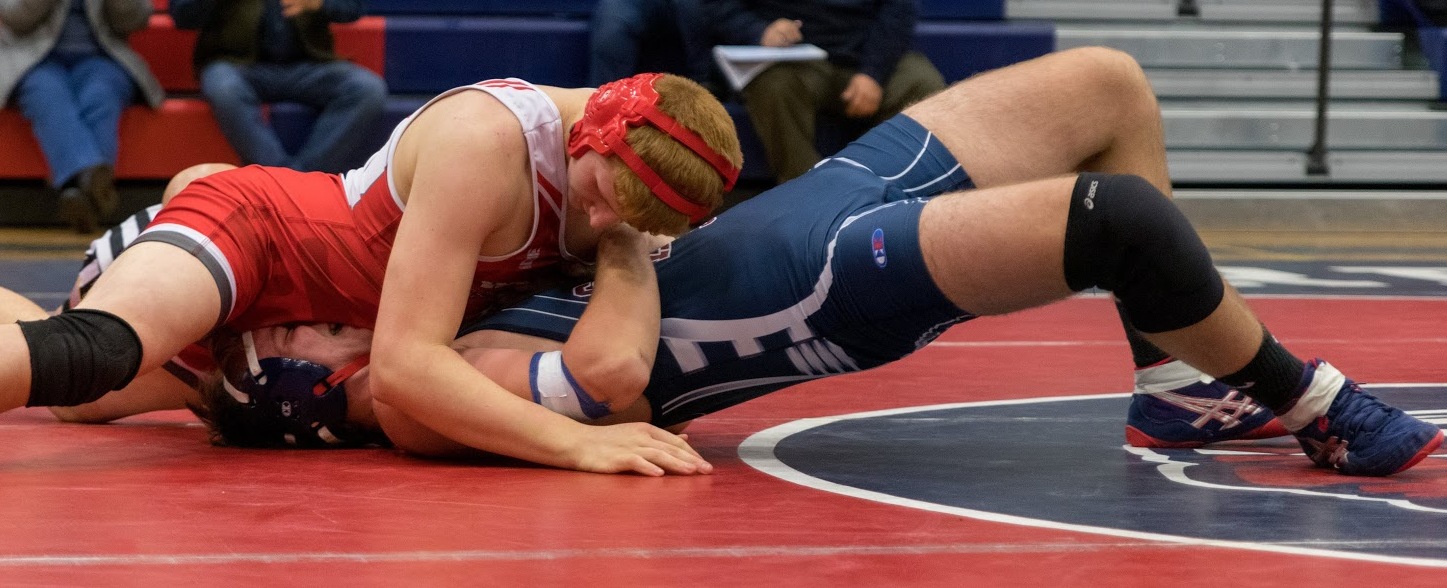 WAVERLY RIDES QUICK PINS TO 48-21 WIN OVER SAYRE
By: Tim Birney | Waverly Athletics | January 7, 2020 | Photo courtesy DAVID ALLIGER
SAYRE — Waverly used five first-period falls and three forfeits to post a 48-21 win over Sayre here Tuesday night in non-league wrestling action.

"Our top guys did what they were suppose to do. They wrestled well and got the wins for us," said Waverly coach Devan Witman.

"Some of our other guys were victims of a poor warm-up, and not being ready to go," he added.

"We had some kids wrestle well, but there were a couple of matches I thought would go the other way," said Sayre coach Ralph Warner.

"We have two kids out with the flu, and we're still having some problems with weights, so we're really bumping just about everyone up," added Warner.

Sophomore Cameron McCutcheon gave the Redskins an early 5-0 lead with a 15-3 major decision win over Waverly freshman Mason Ham.

"Cam wrestled well," said Warner. "He was in control for the entire match."

After Waverly senior Rylan Laforest received a forfeit to give the Wolverines a 6-4 lead, which it would never relinquish, sophomore Garrett Skeens decked junior Jake Burgess in 62 seconds to make it 12-4.

Sophomore Cole Stanton then won a "toss-up" match for the Wolverines, catching junior Bobby Benjamin in a headlock and finishing off the fall at 51 seconds to give the Wolverines an 18-4 lead.

"That headlock .. (Cole) bates people into it," said Witman. "We're working some other stuff with Cole, he can't be a one-trick pony, but that one trick right now is working out for him, especially in the spotlight, these dual meets."

Sophomore Jake Bennett put the Redskins back on track with a 15-0 technical fall of Waverly junior Austin Kimble at 152 pounds to trim the deficit to 18-9.

"Jake Bennett has been working hard. He wrestled a good match," said Warner.

"(Austin) Kimble has been wrestling well, he placed second at (Oneonta) last weekend," added Warner. "It's a good win for Jake."

Senior Ethan Stotler returned the momentum to the Wolverines at 160, with a 23-second fall over Josh Wilson to make it 24-9.

After sophomore Andrew Kimble received a forfeit at 170 pounds, junior Trevor Meyers scored a 50-second fall at 182, and freshman Gage Tedesco registered a fall in 1:49 at 195 pounds to give the Wolverines a 42-9 lead.

Sayre sophomore Nik Polzella put the Redskins back on the board with a second-period fall at 285, and freshman Layla Bennett scored a first-period fall at 113 pounds for Sayre's final win of the night.

"Nik and Layla both wrestled well," said Warner.

Waverly and Sayre return to action Saturday at "Matness at the MAAC" at Montgomery H.S.

——————

WAVERLY 48, SAYRE 21
120: Cam McCutcheon (S) major dec. Mason Hamm (W), 15-3;
126: Rylan Laforest (W) by forfeit;
132: No match;
138: Garrett Skeens (W) by fall over Jake Burgess (S), 1:02;
145: Cole Stanton (W) by fall over Bobby Benjamin (S), :51;
152: Jake Bennett (S) tech. fall over Austin Kimble (W), 15-0 @ 5:20;
160: Ethan Stotler (W) by fall over Josh Wilson (S), :23;
170: Andrew Kimble (W) by forfeit;
182 Trevor Meyers (W) by fall over Donny Abrams (S), :50;
195 Gage Tedesco (W) by fall over Jordan Goodrich (S), 1:49;
220: No match;
285: Nik Polzella (S) by fall over Trent Skeens (W), 2:44;
106: Connor Stotler (W) by forfeit;
113: Layla Bennett (S) by fall over Madison Yeakel (W), 1:11.
About the Author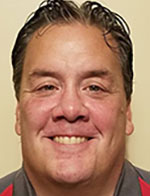 Tim Birney is the founder / owner of River Road Media Group. He was born and raised in the Valley, graduating from Waverly High School in 1984.
Birney earned an Associate's Degree in Journalism from SUNY Morrisville in 1986 and a Bachelor's Degree in Journalism / Public Relations from Utica College of Syracuse University in 1988. He began his newspaper career at The Daily Review in Towanda in 1989, before moving on to The Evening Times in 1995. He spent more than 10 years at the Times, the last four as Managing Editor.
River Road Media Group includes five sites in "The Sports Reports" family that cover 24 school districts in five counties: Valley Sports Report (launched Aug. 10, 2009), Tioga County (NY) Sports Report (Aug. 13, 2018), and Northern Tier Sports Report (Aug. 31, 2020); Northern Tier West Sports Report (March 15, 2021) Southern Tier Sports Report (Aug. 16, 2021).