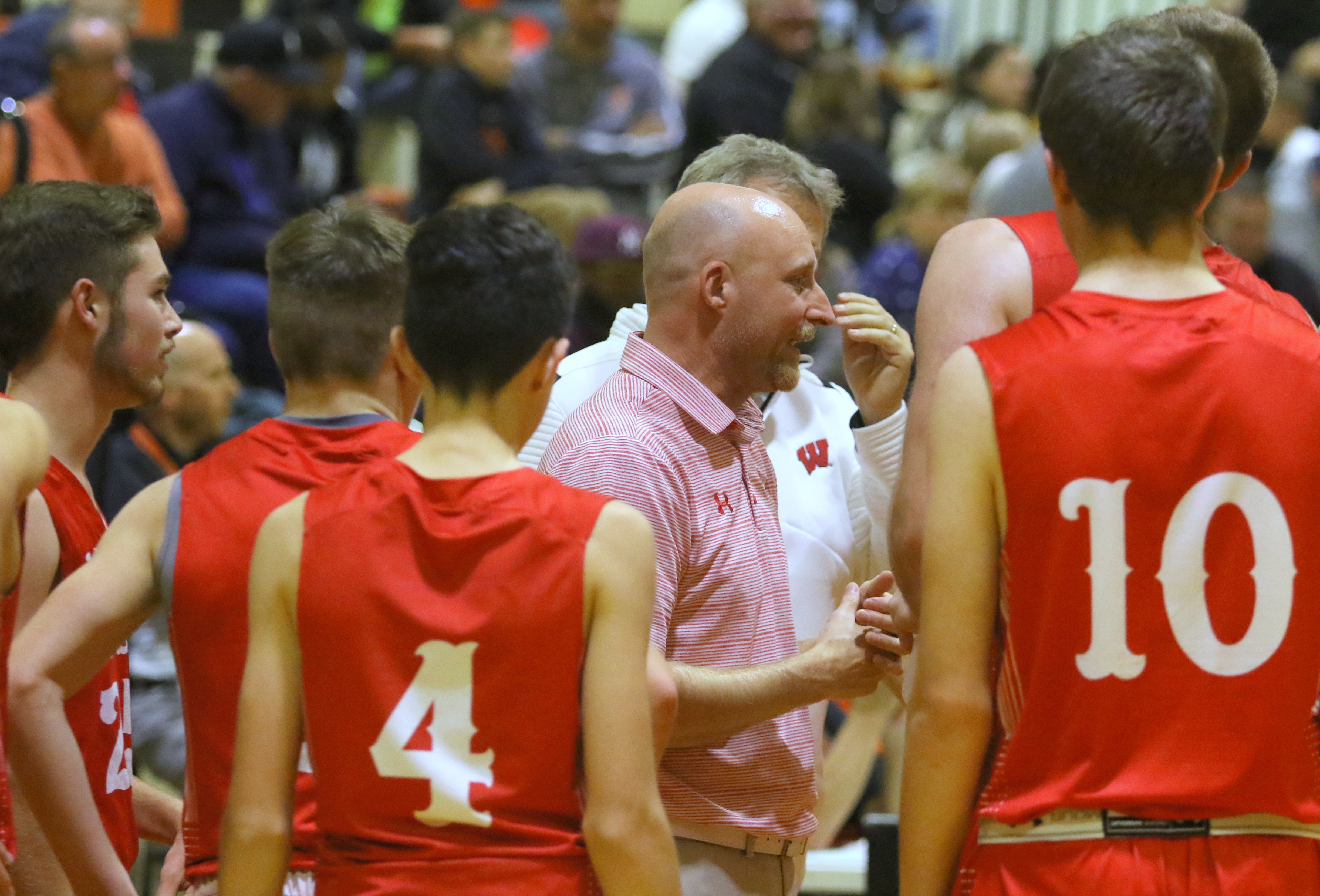 WAVERLY SHAKES OFF RUST; TOPS T-BURG, 74-46, FOR JUDSON'S 200TH CAREER WIN
By: Tim Birney | Waverly Athletics | January 7, 2020
TRUMANSBURG — Waverly shook off some rust from its holiday lay-off and pointed a 74-46 IAC boys basketball win over Trumansburg here Tuesday night — the 200th career win for coach Lou Judson.

"You're bound to win quite a few games coaching 17 years," laughed Judson.

"I've had some very good teams, and obviously some very good players over the years. And, a consistent coaching staff, which always helps" he noted. "I continued to love what I do. I enjoy coaching.

"Getting these wins is great, but there are so many relationships that I've built over the years," continued Judson. "I'm very thankful for the Waverly Central School District to allow me to continue to coach. It's a great district to coach in.

"Hopefully, we can win a few more," added Judson.

The win, paired with Watkins Glen's loss at Whitney Point, also leaves Waverly in first place in the IAC South Large School Division.

"With Watkins Glen getting beat by Whitney Point, we're in first place all alone, which is good news," said Judson. "Now, we just have to take care of things on our end."

The Wolverines got off to a slow start, and trailed 14-13 after the first quarter, tanks in part to a pair of 3-pointers by T-Burg's Jamie Schappi. Senior Scott Woodring kept Waverly in the game int he first eight minutes with 10 points.

"The 11-day lay-off didn't help," said Judson. "At the end of the day, we won by 28, but I don't think we played all that well. We had 25 turnovers tonight, and that's way too many. It was a sloppy basketball game.

"There was a lot of rust," noted Judson. "We were down 1 at the end of the first quarter, but then we played a pretty good second quarter, and a decent second half. We were just very inconsistent.

"But, winning on the road in the IAC is not easy, and Trumansburg played extremely hard," added Judson. "We'll take the win and move forward, but we need to play better."

Woodring scored eight more points in the second quarter, while junior Griffin Stein and senior Jalen McCarty scored four points apiece, and sophomore Caden Hollywood knocked down a 3-pointer in Waverly's 24-10 blitz that put the Wolverines ahead 37-24 at the half.

Woodring scored 10 more points in the third quarter, and Hollywood canned another 3-pointer as Waverly stretched its lead to 56-38 entering the final eight minutes.

Junior Kobe Decker and Woodring scored five points apiece in the final stanza, and 8th-grader Joey Tomasso and junior Aidan Westbrook each added four points as the Wolverines ended the game with an 18-8 run.

Woodring led Waverly with 33 points, 14 rebounds, three steals, and one blocked shot, while Westbrook had eight points, three rebounds, and three steals, junior Peyton Bowen had seven points and seven boards, and Hollywood scored six points.

Stein had six points and three rebounds in the win, while Decker added five points and three rebounds, Tomasso had four points, three assists, and three steals, and McCarty had four points, five assists, and three steals.

Schappi led Trumansburg with 12 points, and Lucas Taves added 11.

Waverly, now 7-1, hosts Lansing Friday night.
About the Author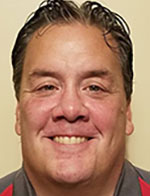 Tim Birney is the founder / owner of River Road Media Group. He was born and raised in the Valley, graduating from Waverly High School in 1984.
Birney earned an Associate's Degree in Journalism from SUNY Morrisville in 1986 and a Bachelor's Degree in Journalism / Public Relations from Utica College of Syracuse University in 1988. He began his newspaper career at The Daily Review in Towanda in 1989, before moving on to The Evening Times in 1995. He spent more than 10 years at the Times, the last four as Managing Editor.
River Road Media Group includes Valley Sports Report (launched Aug. 10, 2009), Tioga County (NY) Sports Report (Aug. 13, 2018), and Northern Tier Sports Report (Aug. 31, 2020). Southern Tier Sports Report is set to launch in 2021.