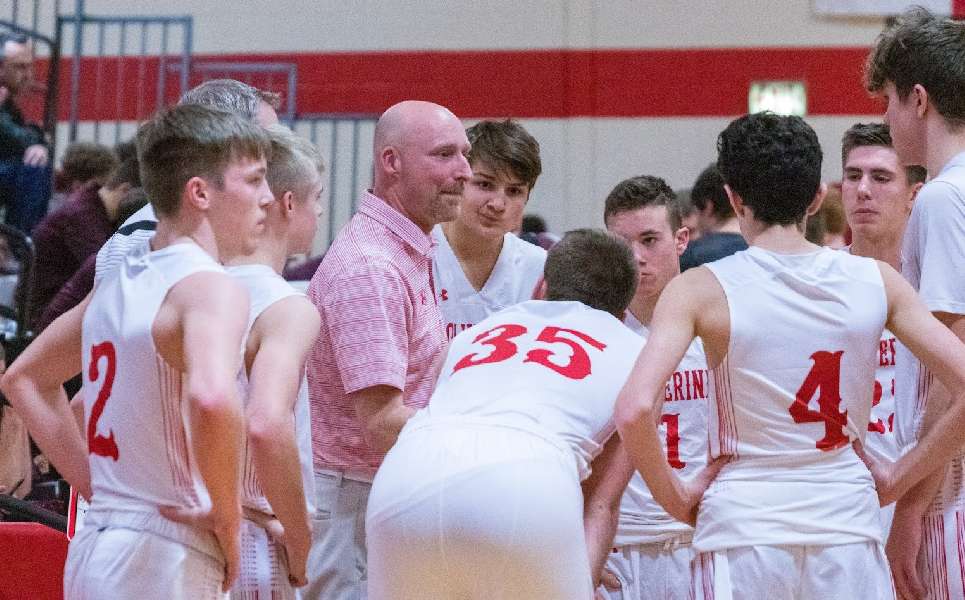 WAVERLY'S 10-GAME WIN STREAK SNAPPED WITH 54-44 LOSS TO WHITNEY POINT
By: Tim Birney | Waverly Athletics | January 23, 2020 | Photo courtesy David Alliger
WAVERLY — Waverly senior Scotty Woodring did his normal damage, but Whitney Point held down his teammates to pull out a 54-44 win here Thursday night in a battle if IAC Large School boys basketball divisional leaders.

"We haven't been in a situation since the Athens game, where there was some in-game pressure," said Waverly coach Lou Judson, whose team saw its 10-game win streak snapped.

"We made a lot of uncharacteristic mistakes. Everything seemed forced offensively," noted Judson. "We were not on the same page defensively, there were a lot of breakdowns defensively.

"We just didn't play well tonight, and I don't know why. Tonight was a very important game for us, it had implications for our division," he added.

Woodring pumped in 23 points, pulled down 12 rebounds, and blocked three shots, but the remainder of the Wolverines managed just 21 points.

"Whitney Point came ready to play, and did a very good job of making us work for everything at the offensive end," said Judson.

"We need guys to step up offensively," noted Judson. "I look at the scorebook, and we have (Scotty) with 23 points, then someone with eight, then three, and two … it's been like for most of the season.

"We're looking for consistent second and third scorers, and we're just not getting that right now," added Judson. "That can't happen against good basketball teams."

Woodring scored six points in the first quarter, and 8th-grader Joey Tomasso canned a 3-pointers as the two teams battled to an 11-11 tie through the first eight minutes.

Waverly led 20-18 with 3 1/2 minutes remaining in the first half, but the Golden Eagles closed the second quarter with a 7-3 spurt to take a 25-23 lead at the break.

Whitney Point used a 14-10 third-quarter spurt to extend its lead to 39-33 heading into the final eight minutes.

Whitney Point standout point guard, Tanner Kalfelz, made 8 of 9 free-throw attempts in the fourth quarter to secure the victory.

Tomasso added eight points, including a pair of 3-pointers, and two assists for the Wolverines, while senior Jalen McCarty grabbed five rebounds, and sophomore Caden Hollywood had two assists and two steals.

Kalfelz led Whitney Point with 24 points, while Levi Burns scored 15 points, and Hunter James added nine.

Waverly, now 10-2, travels to Watkins Glen Saturday with first place in the IAC South Large School Division on the line.
FOR MORE PHOTOS, VISIT VALLEY SPORTS REPORT.
About the Author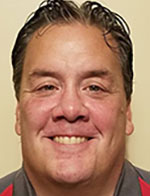 Tim Birney is the founder / owner of River Road Media Group. He was born and raised in the Valley, graduating from Waverly High School in 1984.
Birney earned an Associate's Degree in Journalism from SUNY Morrisville in 1986 and a Bachelor's Degree in Journalism / Public Relations from Utica College of Syracuse University in 1988. He began his newspaper career at The Daily Review in Towanda in 1989, before moving on to The Evening Times in 1995. He spent more than 10 years at the Times, the last four as Managing Editor.
River Road Media Group includes Valley Sports Report (launched Aug. 10, 2009), Tioga County (NY) Sports Report (Aug. 13, 2018), and Northern Tier Sports Report (Aug. 31, 2020). Southern Tier Sports Report is set to launch in 2021.