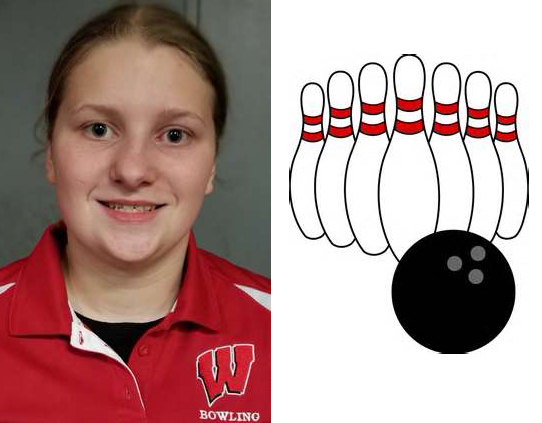 WAVERLY'S HOUSEKNECHT ROLLS HIGH SERIES, HIGH GAME AT LEAGUE'S MID-SEASON TOURNAMENT; LADY WOLVERINES FINISH SECOND
By: Tim Birney | Waverly Athletics | January 18, 2020
WAVERLY — The combined forces of Union Springs / Port Byron has been the top team in the IAC all season, and the Lady Panthers kept it that way Saturday by winning the IAC Mid-Season Tournament here Saturday at the Valley Bowling Center, while Waverly finished second.

US / PB rolled a three-game set of 2,648 to top runner-up Waverly, which rolled a 2,501, by 147 pins. Third-place Odessa-Montour was 300 pins in back of Waverly with a 2,201 set, while Candor was fourth at 2,131, and Notre Dame was fifth at 2,009. Tioga was ninth with a 1,736.

Waverly freshman Victoria Houseknecht won gold-medal honors with a 649 series, and a 267 high game.

Victoria Houseknecht also rolled games of 178 and 204, while 8th-grader Rachel Houseknecht shot a 508 series, including a 224 in the second game, senior Megan Lee rolled a 484, and senior Morgan Lee added a 470.

Sadie VanAllen rolled games of 137 and 138, and freshman Shantilly Decker had a 115 game.

Freshman BobbiJo Tarbox led Tioga with a 391 series, and senior Bailey Elston rolled a 389, while freshman Caroline Chapman added a 337, and junior Cassie Birney had a 307.

Jaime Card added games of 109 and 123 for the Lady Tigers, and junior Destini Sweet tacked on an 80.

Waverly posted the high game of the day with a 939.
About the Author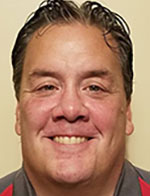 Tim Birney is the founder / owner of River Road Media Group. He was born and raised in the Valley, graduating from Waverly High School in 1984.
Birney earned an Associate's Degree in Journalism from SUNY Morrisville in 1986 and a Bachelor's Degree in Journalism / Public Relations from Utica College of Syracuse University in 1988. He began his newspaper career at The Daily Review in Towanda in 1989, before moving on to The Evening Times in 1995. He spent more than 10 years at the Times, the last four as Managing Editor.
River Road Media Group includes Valley Sports Report (launched Aug. 10, 2009), Tioga County (NY) Sports Report (Aug. 13, 2018), and Northern Tier Sports Report (Aug. 31, 2020). Southern Tier Sports Report is set to launch in 2021.