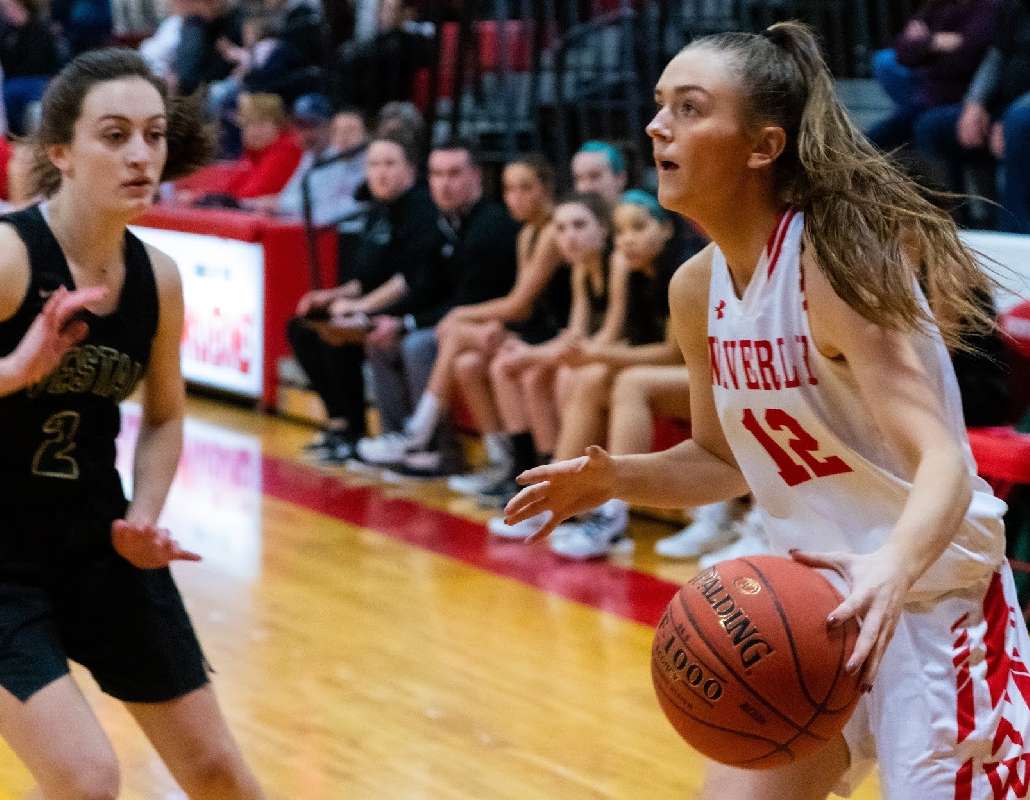 WAVERLY'S TOMASSO NAMED SOUTH'S LARGE SCHOOL DIVISION MVP — THREE OTHERS RECOGNIZED
By: Tim Birney | Waverly Athletics | February 21, 2020
WAVERLY — Waverly junior Sidney Tomasso was named the IAC South Large School Division MVP, and freshman Kennedy Westbrook was a first-team all-star selection in recent voting by the division's coaches.

Seniors Morgan Adams and Paige Lewis received honorable mention recognition.

Tomasso, a smooth-shooting well-rounded player, led the Lady Wolverines with 19.8 points per game, and also scored her 1,000th career point in the final regular-season game.

Tomasso also averaged 6 rebounds, 4 assists, 4 deflections, 4 steals, and 1 block per game. She shot 85 percent from the free throw line.

FIRST TEAM
Kennedy Westbrook, freshman, Waverly: Westbrook averaged 10 points, 5 assists, 4 steals, 3 rebounds, and 2 deflections per game in her first varsity season.

Also named to the first team were a trio of players from unbeaten division champ Newark Valley in junior Mackenna Nechwedowich, and sophomore Hannah Ferguson and Grace Gardner, as well as Notre Dame junior Kahlia Rivera.

SECOND TEAM
Newark Valley juniors Brianna Beebe and Allie Wandell headline the second-team selections, and are joined by Edison's Makayla Bush, Notre Dame senior Taylor VanDine, and Watkins Glen senior Adrienna Solomon.

Honorable Mention
Paige Lewis, senior, Waverly: Lewis averaged 7 points and 7 rebounds per game, as well as 2 steals, 2 deflections, 1 assist, and 1 block per game. She also shot 72 percent from the free-throw line.

Morgan Adams, senior, Waverly: Adams averaged 8 points and 5 rebounds per game, as well as 1 assist, 1 steal, and 1 deflection per game. She has also drawn a team-high seven charges.

Also receiving honorable mention recognition are Newark Valley's Kendra Morris, Edison's Peyton Littlefield, Notre Dame's Maddie Watts and Ellie Mustico, and Watkins Glen's Kelsey Kernan and Aisling Klemann.
About the Author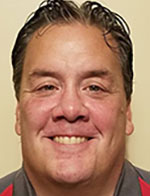 Tim Birney is the founder / owner of River Road Media Group. He was born and raised in the Valley, graduating from Waverly High School in 1984.
Birney earned an Associate's Degree in Journalism from SUNY Morrisville in 1986 and a Bachelor's Degree in Journalism / Public Relations from Utica College of Syracuse University in 1988. He began his newspaper career at The Daily Review in Towanda in 1989, before moving on to The Evening Times in 1995. He spent more than 10 years at the Times, the last four as Managing Editor.
River Road Media Group includes Valley Sports Report (launched Aug. 10, 2009), Tioga County (NY) Sports Report (Aug. 13, 2018), and Northern Tier Sports Report (Aug. 31, 2020). Southern Tier Sports Report is set to launch in 2021.