WAVERLY'S WOODRING EARNS SOUTH'S LARGE SCHOOL DIVISION MVP HONORS — TWO WOLVERINES EARN SECOND-TEAM HONORS
By: Tim Birney | Waverly Athletics | February 22, 2020
WAVERLY — Six-eight Waverly senior Scott Woodring, who had a potentially historic season derailed by a knee injury last year, bounced back this season to average a double-double and earn MVP honors in the IAC South Large School Division.

Eighth-grader Joey Tomasso and junior Aiden Westbrook received second-team all-star honors for the Wolverines.

Woodring, an athletic low-post player who can handle the ball and knock down the 3-pointer, as well as dominate in the blocks, averaged 25.8 points and 14.9 rebounds per game. He also averaged 2.2 blocks and 1.4 steals per game.

Woodring shot 56.9 percent from the field, and 69 percent from the free-throw line. He also had 10 3-pointers and shot 32.3 percent from behind the 3-point arc.

Woodring averaged 32.7 points and 16.9 rebounds per game through the first seven games of the 2018-19 season before suffering a season-ending knee injury.

FIRST TEAM
Watkins Glen's Isaac McIlroy and Owen Scholtisek headlined the first team. They are joined by Edison's Jack Shaw, Notre Dame's Brody Nemeir, and Newark Valley's Donovin Beebe.

SECOND TEAM
Joey Tomasso, 8th-grader, Waverly: Poised beyond his years, Tomasso averaged 6.5 points, 2.1 rebounds, 1.8 assists, and 1.7 steals per game in his first varsity campaign. He knocked down 24 3-pointers and shot 33 percent from behind the 3-point arc.

Aiden Westbrook, junior, Waverly: Athletic and energetic, Westbrook averaged 5.6 points, 4.2 rebounds, 1.1 assists, and 1.1 steals per game. He shot 46.5 percent from the field.

Also named to the second team were Watkins Glen's Mitchell Pike, Max Evans, and Adam Pastore, and Notre Dame's Adam Ward and Joe Sheehan.
About the Author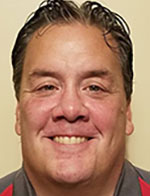 Tim Birney is the founder / owner of River Road Media Group. He was born and raised in the Valley, graduating from Waverly High School in 1984.
Birney earned an Associate's Degree in Journalism from SUNY Morrisville in 1986 and a Bachelor's Degree in Journalism / Public Relations from Utica College of Syracuse University in 1988. He began his newspaper career at The Daily Review in Towanda in 1989, before moving on to The Evening Times in 1995. He spent more than 10 years at the Times, the last four as Managing Editor.
River Road Media Group includes five sites in "The Sports Reports" family that cover 24 school districts in five counties: Valley Sports Report (launched Aug. 10, 2009), Tioga County (NY) Sports Report (Aug. 13, 2018), and Northern Tier Sports Report (Aug. 31, 2020); Northern Tier West Sports Report (March 15, 2021) Southern Tier Sports Report (Aug. 16, 2021).