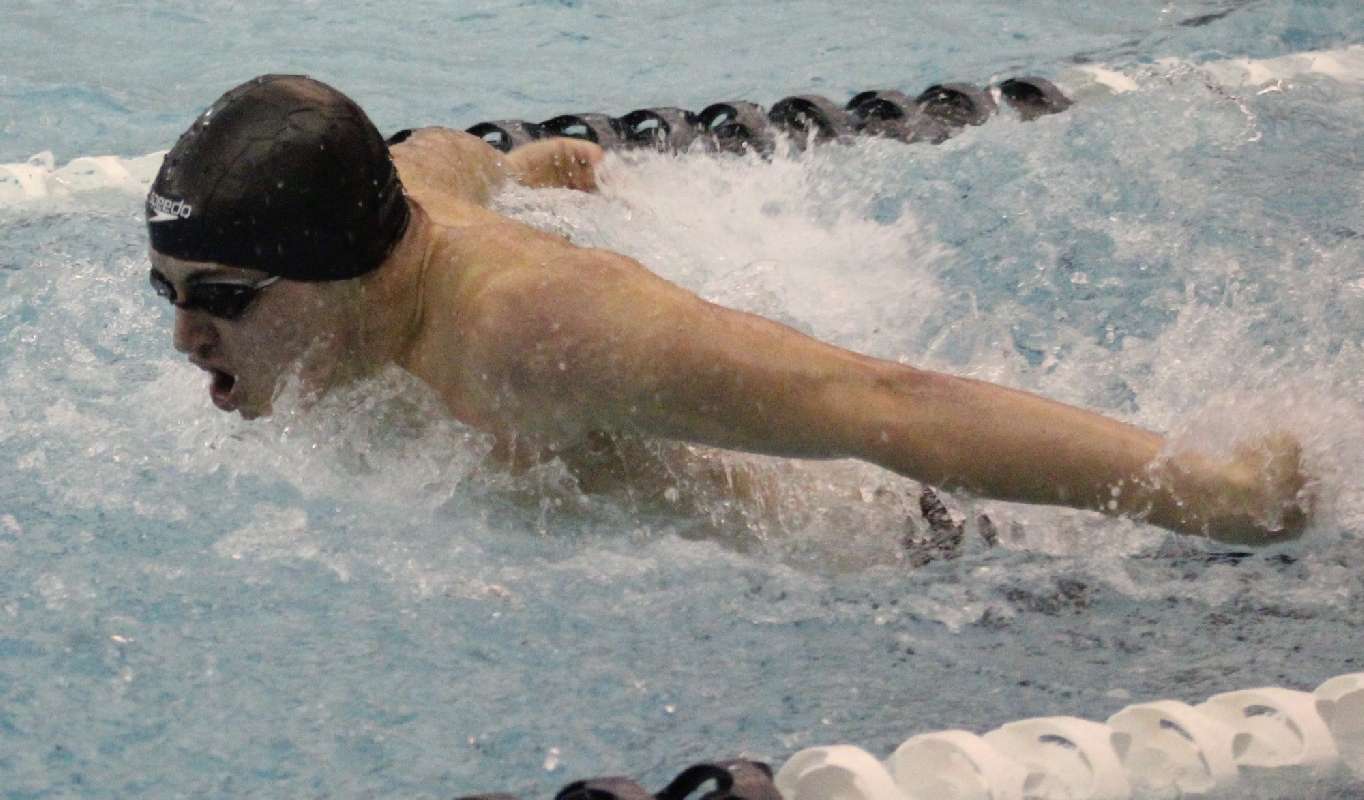 WHEELER, ATANASOFF, BENNETT LEAD WAVERLY TO THIRD-PLACE FINISH AT CLASS B CHAMPIONSHIPS
By: Tim Birney | Waverly Athletics | February 22, 2020 | Photo courtesy Tim Taylor
WATKINS GLEN — Sophomore Kaden Wheeler recorded four top-three finishes, and senior Mike Atanasoff and junior Ryan Bennett each had four top-six finishes to lead Waverly to third place in the team standings here Saturday at the Section IV, Class B boys swimming championships.

The Wolverines will advance two athletes to the New York State Championships at the Nassau County Aquatic Center on Long Island on March 6-7.

Atanasoff hit the state cut in the 50- and 100-yard freestyle sprints during the season, thus qualifying for both events, and senior diver Gage Streeter is also headed to States by virtue of topping the state cut at Thursday's Section IV Diving Championships.

The Wolverines, who dominated the Class C meet last year, turned in a solid performance, according to longtime coach Dave Mastrantuono.

"Third place overall in Class B, which is a huge step up from last year when we dominated the Class C meet, so obviously this is an entirely different meet," he said. "Going in, we believed that we could be a top-three team and we did that.

"Our 500 free guys, and our 50 free guys scored a lot of team points for us," noted Mastrantuono. "They were big for us.

"We did not have our best performances throughout all the events, but overall a very solid team performance," added Mastrantuono.

Wheeler placed second in the 100-yard butterfly with a time of 54.89 seconds, and Bennett was fifth at 58.95 seconds. Junior Dillon Madigan finished 16th in 1:07.39.

Wheeler placed third in the 100-yard backstroke in a time of 1:00.07, and Atanasoff was sixth in 1:03.11. Freshman Jerrell Sackett finished 13th in a time of 1:09.21.

Atanasoff finished second in the 50-yard freestyle in a time of 22.13 seconds, and Bennet was third in a time of 22.93 seconds. Sackett finished 11th in 25.33 seconds.

The foursome of Wheeler, Atanasoff, Bennett, and Sackett placed second in the 200-yard freestyle in a time of 1:32.52.

Wheeler, Atanasoff, and Bennett teamed with Brandon Clark to finish third in the 400-yard freestyle relay in a time of 3:30.21.

Freshman Oscar Williams placed fourth in the 500-yard freestyle in a time of 5:26.99, and junior Collin Keefer finished sixth in 5:28.62. Eighth-grader Liam Wright was 13th in a time of 5:43.23.

Williams finished ninth in the 200-yard freestyle in a time of 2:02.88, while Keefer was 11th in 2:04.23, and senior Nick Janzen was 14th in 2:07.42.

Brandon Clark teamed with Sackett, freshman Ryan Clark, and junior Max Pan to finish sixth in the 200-yard medley relay in a time of of 1:55.27.

Brandon Clark finished 10th in the 100-yard freestyle in a time of 56.34 seconds, and Janzen was 11th in 56.43 seconds.

Pan finished 13th in the 100-yard breaststroke in a time of 1:1705, and Ryan Clark was 14th in the 200-yard IM in a time of 2:28.13.

Despite a large group of seniors, Mastrantuono expects the Wolverines to return a strong unit.

"We've got a lot of talent coming back next year, although we do lose five seniors," he said. "That's the most seniors we've had in quite a few years, but we have a lot of underclassmen who are very, very strong."
FOR MORE PHOTOS, VISIT VALLEY SPORTS REPORT.
About the Author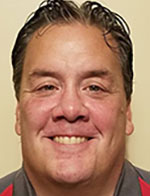 Tim Birney is the founder / owner of River Road Media Group. He was born and raised in the Valley, graduating from Waverly High School in 1984.
Birney earned an Associate's Degree in Journalism from SUNY Morrisville in 1986 and a Bachelor's Degree in Journalism / Public Relations from Utica College of Syracuse University in 1988. He began his newspaper career at The Daily Review in Towanda in 1989, before moving on to The Evening Times in 1995. He spent more than 10 years at the Times, the last four as Managing Editor.
River Road Media Group includes Valley Sports Report (launched Aug. 10, 2009), Tioga County (NY) Sports Report (Aug. 13, 2018), and Northern Tier Sports Report (Aug. 31, 2020). Southern Tier Sports Report is set to launch in 2021.