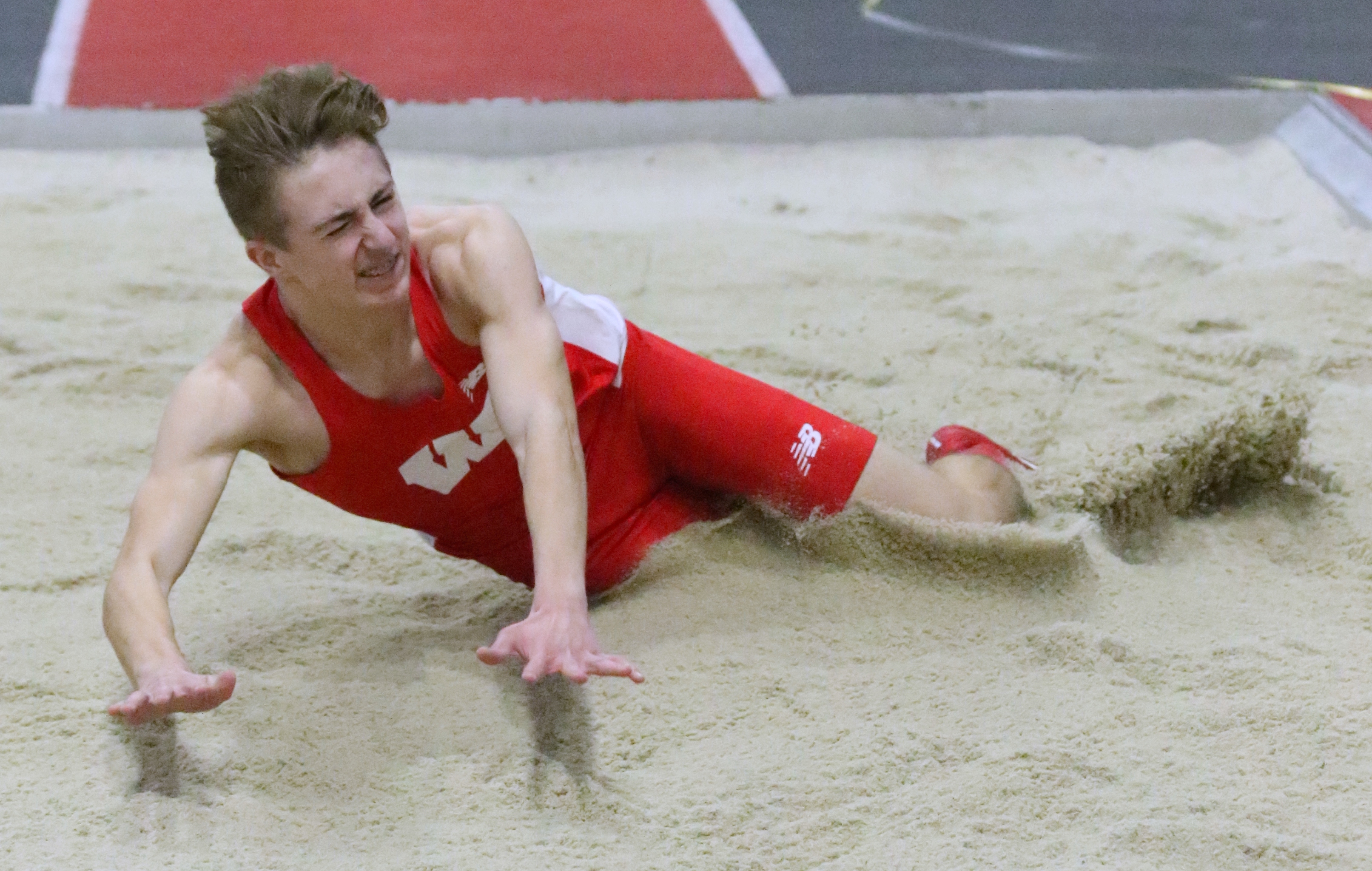 WHEELER, RECORD-BREAKING GADOW LEAD WAVERLY AT SECTION IV CLASSIC
By: Tim Birney | Waverly Athletics | January 4, 2020 | Photo courtesy Chela Bubniak
ITHACA — Junior Caden Wheeler notched Waverly's lone win of the day, and fellow junior Alex Gadow continued the Wolverines' assault on the school's record book here Saturday afternoon in the 38-team field at the Section IV Classic at Cornell University's Barton Hall.

Wheeler won the long jump with a leap of 21-feet, 10-inches. He also finished fourth in the 300-meter dash in 37.41 seconds, and 8th-grader Ralph Johnson was 13th in 39.9 seconds.

Gadow finished 10th in the weight throw with a school-record heave of 37-feet, 4-inches, shattering the previous record of 32-feet, 5-inches set by Mike Moore in 2016.

Gadow also finished 11th in the 600-meter run in a time of 1:33.86, and senior Brandon Bubniak was 12th in 1:34.33.

Junior Collin Wright finished fourth in the 3,200-meter run in a time of 10:27.51, while junior Jayden Rose finished sixth in the 1,000-meter run in a time of 2:51.24.

Sophomore Nate Ackley finished eighth in the 1,600-meter run in a time of 4:54.03

Junior Skyler Dengler finished 13th in 10.33 seconds, and Johnson was 15th in the 55-meter dash in 7.04 seconds.

Waverly returns to action Friday in the Section IV Class meet at Ithaca College.
About the Author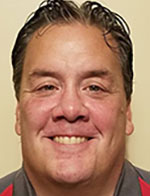 Tim Birney is the founder / owner of River Road Media Group. He was born and raised in the Valley, graduating from Waverly High School in 1984.
Birney earned an Associate's Degree in Journalism from SUNY Morrisville in 1986 and a Bachelor's Degree in Journalism / Public Relations from Utica College of Syracuse University in 1988. He began his newspaper career at The Daily Review in Towanda in 1989, before moving on to The Evening Times in 1995. He spent more than 10 years at the Times, the last four as Managing Editor.
River Road Media Group includes Valley Sports Report (launched Aug. 10, 2009), Tioga County (NY) Sports Report (Aug. 13, 2018), and Northern Tier Sports Report (Aug. 31, 2020). Southern Tier Sports Report is set to launch in 2021.