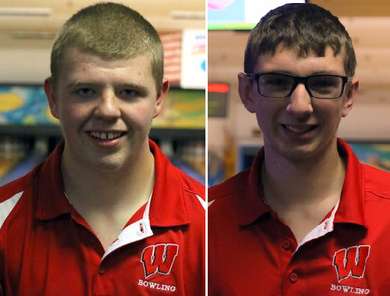 WOLVERINES WINS LEAGUE TOURNAMENT TITLE; VANDERPOOL FINISHES THIRD
By: Tim Birney | Waverly Athletics | February 8, 2020
WAVERLY — Freshman Zach Vanderpool led three Waverly bowlers with 600 series, and the Large School regular-season champion Wolverines won the IAC boys bowling championship team title here Saturday afternoon at the Valley Bowling Center.

The Wolverines rolled a three-game set of 2,942 to top runner-up Lansing, which rolled a 2,872, by 70 points. Union Springs / Port Byron was third with 2,825, and Small School regular-season champ Tioga was sixth with 2,771 pins.

Dryden's Eddie Pietrasz won individual gold with an 802 series on games of 267, 256, and the gold-medal high game of 279. Lansing's Ethan Calupca was second with a 698 series on games of 220, 244, and 234.

Vanderpool was third with a 682 series on games of 197, 277, and 208, and Tioga sophomore Rocco Fariello was fourth with a 660 series on games of 194, 219, and 247.

Waverly senior Derrick Canfield was ninth with a 617 series on games of 217, 213, and 187, while Waverly junior Matt Mauersberg was 10th with a 610 series on games of 213, 216, and 181, Tioga sophomore Dylan Slater was 12th with a 596 on games of 200, 199, and 197, and Waverly sophomore Cody Blackwell was 20th with a 560 series.

Freshman Ashton Pritchard rolled a 473 for the Wolverines.

Junior Kolton Pond shot a 549 for the Tigers, while sophomore Jarett Myers had a 483, freshman Gage Cain rolled games of 156 and 126, and freshman Frank Chapman shot a 201 in his only game.

Waverly and Tioga are both in action Friday at their respective Section IV Class tournaments.
About the Author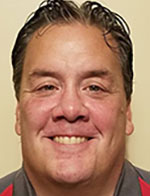 Tim Birney is the founder / owner of River Road Media Group. He was born and raised in the Valley, graduating from Waverly High School in 1984.
Birney earned an Associate's Degree in Journalism from SUNY Morrisville in 1986 and a Bachelor's Degree in Journalism / Public Relations from Utica College of Syracuse University in 1988. He began his newspaper career at The Daily Review in Towanda in 1989, before moving on to The Evening Times in 1995. He spent more than 10 years at the Times, the last four as Managing Editor.
River Road Media Group includes Valley Sports Report (launched Aug. 10, 2009), Tioga County (NY) Sports Report (Aug. 13, 2018), and Northern Tier Sports Report (Aug. 31, 2020). Southern Tier Sports Report is set to launch in 2021.