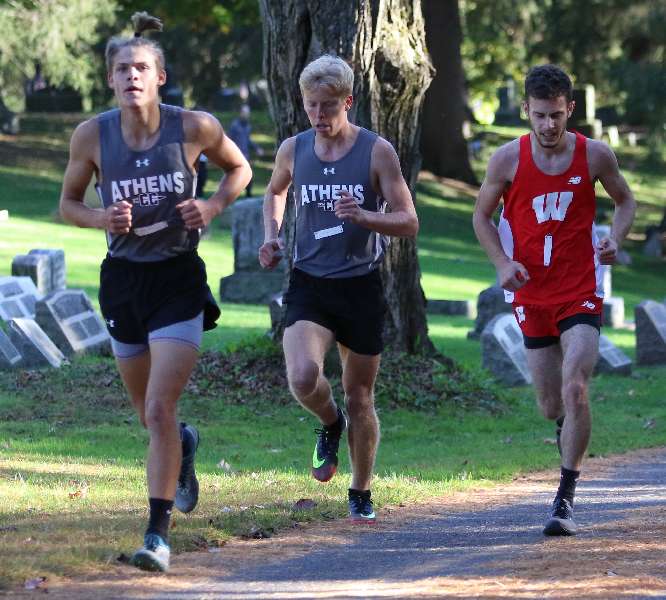 ACKLEY FINISHES THIRD TO LEAD WAVERLY AT TOM KOONS VALLEY INVITE
By: Tim Birney | Waverly Athletics | October 19, 2021 | Photo courtesy Chela Bubniak
WAVERLY — Athens, led by senior Matt Gorsline and junior Ethan Denlinger, had five of the top six runners to cross the finish line here Monday afternoon in the varsity boys race at the annual Tom Koons Valley Cross Country Invitational at the Waverly Glen.

The Wildcats won the team title, and were the only complete team in the field.

Gorsline clocked in at 17:39.0, and Denlinger was second in a wild finish with the next two runners just 0.56 behind.. Denlinger finished in 17:45.57, while Waverly senior Nate Ackley was third in 17:45.88, and Athens senior Kyle Anthony was fourth in 17:46.13,

Athens freshman Carter Lewis was fifth in 18:52, and Athens sophomore Nate Prickitt was sixth in 19:47.

Waverly seniors Sam VanDyke (19:50) and Gavin Schilmoeller (20:11) finished seventh and eighth, respectively, while Athens seniors Izaak Hobday (20:20), and Sander Bertsch (21:45) were ninth and 10th.

Sayre's Braylon Dekay was 11th in 22:18, while Waverly sophomore Brayden Hurd was 12th in 22:32, and Athens senior Brendan Jones (23:31) was 13th, and Athens freshmen Pierce Oldroyd (24:29), Ryan Gorman (27:11) and Lohith Kinthala (29:06) were 14th through 16th.

Sayre's Andrew Panek was 17th in 31:44.
About the Author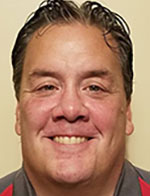 Tim Birney is the founder / owner of River Road Media Group. He was born and raised in the Valley, graduating from Waverly High School in 1984.
Birney earned an Associate's Degree in Journalism from SUNY Morrisville in 1986 and a Bachelor's Degree in Journalism / Public Relations from Utica College of Syracuse University in 1988. He began his newspaper career at The Daily Review in Towanda in 1989, before moving on to The Evening Times in 1995. He spent more than 10 years at the Times, the last four as Managing Editor.
River Road Media Group includes Valley Sports Report (launched Aug. 10, 2009), Tioga County (NY) Sports Report (Aug. 13, 2018), and Northern Tier Sports Report (Aug. 31, 2020). Southern Tier Sports Report is set to launch in 2021.