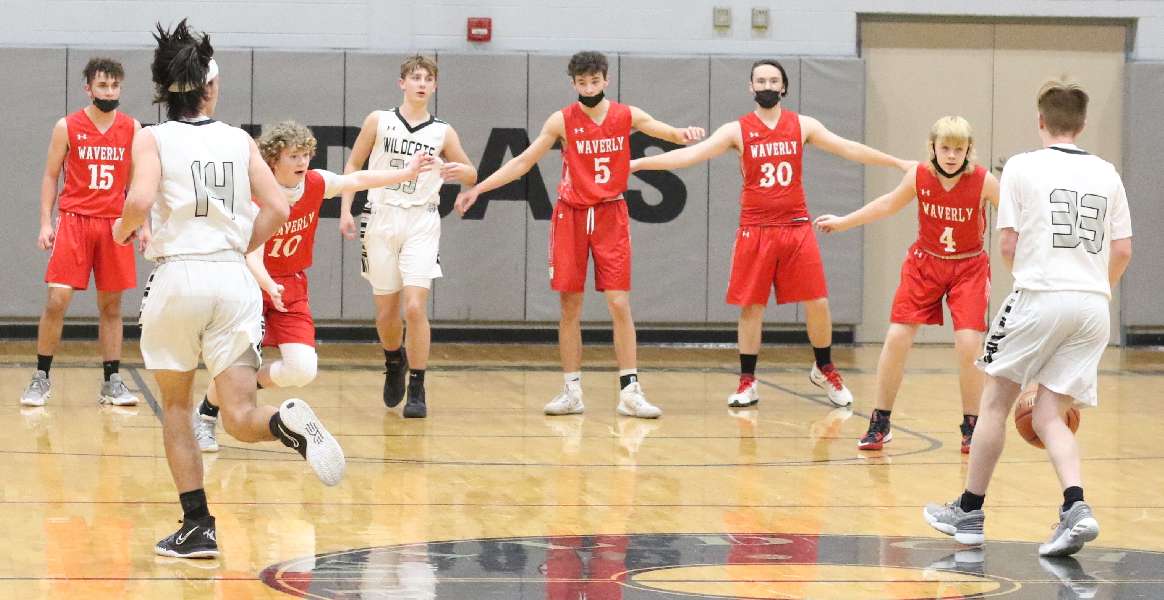 ATHENS EDGES PAST WAVERLY IN FINAL MINUTE IN OPENING ROUND OF VALLEY CHRISTMAS TOURNAMENT
By: Tim Birney | Waverly Athletics | December 28, 2021 | Photo courtesy Tim Birney
ATHENS — Korey Miller drained a 3-pointer with 41 seconds remaining to give Athens the lead, and Xavier Watson added three points in the closing seconds to seal a 38-34 win Tuesday afternoon in the opening round of the junior varsity boys Valley Christmas Tournament.

Kolsen Keathley scored six points in the first quarter, while Watson scored four, and Miller canned a 3-pointer to help Athens to a 14-9 lead after the first eight points.

Bryce LaForest and Jake VanHouten knocked down 3-pointers in the opening stanza to keep Waverly close.

The second quarter was a low-scoring affair with a bucket by Jase Babcock and a free throw by Chris Mitchell the only points — giving Athens a 17-9 lead — for more than six minutes.

Late in the quarter, a technical foul on Athens sparked a 5-0 spurt by Waverly that closed the gap to 17-14 at the half.

Jake VanHouten scored eight points, including a pair of old-fashioned three-point plays, and LaForest added four points in a 14-8 third-quarter run that gave Waverly a 28-25 lead entering the final eight minutes.

With about 3 minutes remaining in the game, Matt Aquilio canned a 3-pointer to tie the game at 30-30.

With 2:08 remaining in the game, Jon Searles, off a nice feed from Nehemiah Anthony, put the Wolverines up 32-30, but a half-minute later Keathley answered with a baseline drive to tie the game at 32-32.

Waverly again beat Athens' half-court trap on its next possession, with LaForest finding Searles open in the paint for a short jumper and a 34-32 lead with 1:04 remaining.

Athens missed the front end of a one-and-one on its next possession, but Keathley rebounded the miss, and found Miller open beyond the arc for a go-ahead 3-pointer to make it 35-34.

After Waverly missed the front end of a one-and-one, Athens rebounded the miss, and Watson rebounded the miss.

Watson was fouled and made the front end of a one-and-one. He missed the second, but scooped up the loose ball in the lane, pumped faked, and scored off the glass with 10.5 seconds remaining to make it 38-34.

Watson had 10 points nine rebounds, and three steals, while Keathley had 10 points, four rebounds, three steals, and one blocked shot, and Miller added eight points and four steals.

Mitchell had five points, eight rebounds, and one blocked shot in the win, and Jack Cheresnowksy chipped in with four rebounds and four steals.

VanHouten led Waverly with 11 points and six rebounds, while Searles had 10 points, four boards, and two blocked shots, LaForest added nine points and three steals, and Anthony dished out four assists.

Athens will now face Towanda Thursday at 2:30 p..m. in the championship game at Towanda, while Waverly will square off with Sayre at the same time at Athens in the consolation game.

About the Author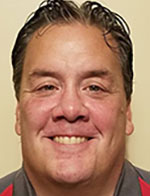 Tim Birney is the founder / owner of River Road Media Group. He was born and raised in the Valley, graduating from Waverly High School in 1984.
Birney earned an Associate's Degree in Journalism from SUNY Morrisville in 1986 and a Bachelor's Degree in Journalism / Public Relations from Utica College of Syracuse University in 1988. He began his newspaper career at The Daily Review in Towanda in 1989, before moving on to The Evening Times in 1995. He spent more than 10 years at the Times, the last four as Managing Editor.
River Road Media Group includes five sites in "The Sports Reports" family that cover 24 school districts in five counties: Valley Sports Report (launched Aug. 10, 2009), Tioga County (NY) Sports Report (Aug. 13, 2018), and Northern Tier Sports Report (Aug. 31, 2020); Northern Tier West Sports Report (March 15, 2021) Southern Tier Sports Report (Aug. 16, 2021).