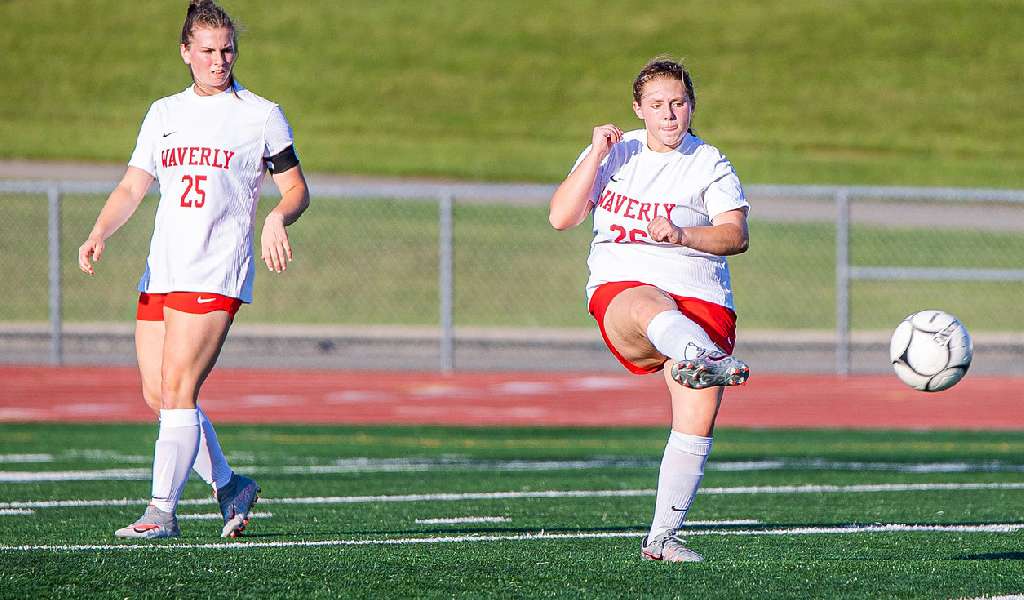 ATHENS EDGES WAVERLY, 3-
By: Tim Birney | Waverly Athletics | September 10, 2021 | Photo courtesy David Alliger
ATHENS — Senior Hannah Walker dished out two assists, and scored the game-winning goal to lead Athens to a 3-2 win over crosstown rival Waverly here Friday afternoon in non-league girls soccer action on "Senior Night" at Alumni Stadium.

"This is a big win for us on Senior night," said Athens coach Rich Pitts. "I am so proud of the girls.

"Every girl played a role in this as the bench gave us a ton of energy cheering us the whole game," noted Pitts. "And, the girls on the field worked really hard to execute the game plan we put in place.

"The defense played really well. Mya (Thompson) and Addy (Wheeler) did a fantastic job shutting down (Kennedy) Westbrook and (Lea) VanAllen," added Pitts. "This was exactly what we needed heading into the Troy game Monday … we will need that same intensity and more."

"This was a tough game that pointed out to us that we still have a lot to work on," said Waverly coach Tara Hogan.

"I think we were playing intimidated right from the start," she noted. "Against O-M, we were aggressive and consistent with putting pressure on the ball ... we gave Athens too much space to work with.

"Athens gained more and more confidence throughout the game and put a lot of pressure on our defense," added Hogan.

With 24 minutes remaining in the first half, freshman Addison Westbrook was fouled in the box, and sophomore Lea VanAllen drove the resulting penalty kick into the back of the net to give the Lady Wolverines a 1-0 lead.

Junior Ally Thoman, off a feed from Walker, scored with eight minutes left in the first half to tie the game at 1-1.

With 29 minutes left in the game, Kennedy Westbrook and VanAllen worked a give-and-go, resulting in a Westbrook shot from just in side the 18 toward the bottom left of the goal. The shot caromed off the inside of the post and into the net to give Waverly a 2-1 advantage.

The lead was short-lived, however, and Kendra Merrill, off a feed from Walker, scored two minutes later to tie the game at 2-2.

With 17 minutes left in the contest, Walker took a feed from sophomore Mya Thompson and deposited it into the back of the to give the Lady Wildcats a 3-2 lead.

Athens had a 7-3 edge in shots-on-goal, and an 8-0 advantage in corner kicks.

Waverly's Lea Cole had four saves in net, while Athens' Karlee Bartlow had two.

Athens, now 1-1, hosts Troy Monday, while Waverly, also 1-1, travels to Notre Dame Friday night.
FOR MORE PHOTOS, VISIT VALLEY SPORTS REPORT.

About the Author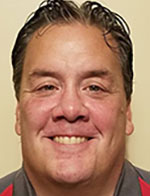 Tim Birney is the founder / owner of River Road Media Group. He was born and raised in the Valley, graduating from Waverly High School in 1984.
Birney earned an Associate's Degree in Journalism from SUNY Morrisville in 1986 and a Bachelor's Degree in Journalism / Public Relations from Utica College of Syracuse University in 1988. He began his newspaper career at The Daily Review in Towanda in 1989, before moving on to The Evening Times in 1995. He spent more than 10 years at the Times, the last four as Managing Editor.
River Road Media Group includes Valley Sports Report (launched Aug. 10, 2009), Tioga County (NY) Sports Report (Aug. 13, 2018), and Northern Tier Sports Report (Aug. 31, 2020). Southern Tier Sports Report is set to launch in 2021.