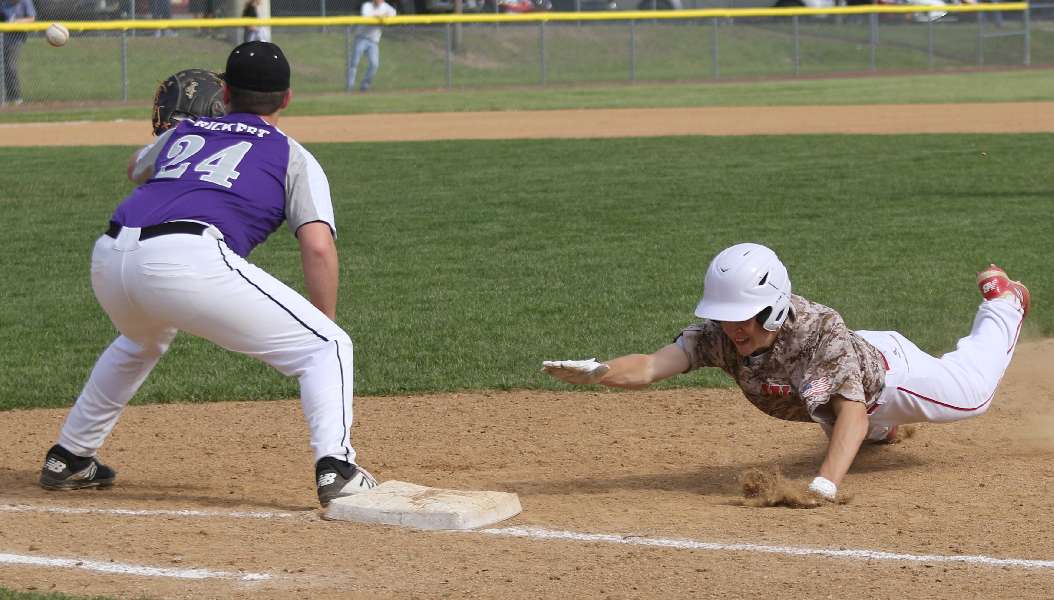 ATHENS RALLIES LATE TO TOP WAVERLY, 4-
By: Tim Birney | Waverly Athletics | May 14, 2021 | Photo courtesy Tim Birney
ATHENS — Athens overcame a shaky start, and rallied late for a 4-2 win over Valley rival Waverly here Friday afternoon in a non-league baseball game played "In Memory of Andy Rickert."

It's the second win of the season for the Wildcats against the Wolverines. They won 9-3 at Waverly May 1 as part of "The Battle of the Border."

Junior Thomas Hand led of the game with a single, and advanced to third when freshman Jay Pipher's fly ball to left field was dropped. With runners on second and third, freshman Joey Tomasso hit an RBI single to give the Wolverines a 1-0 lead.

Sophomore Tyler Beeman's fielder's choice grounder plater Pipher to make it 2-0.

After an infield error allowed junior Caden Hollywood, Athens sophomore shortstop Mason Lister gobbled up a grounder off the bat of junior Brennan Traub raced to second, and fired to first for a 6-3 double play to end the inning.

Waverly starter junior Derek Seymour pitched around a second-inning walk, and a two-out single in the third inning by Athens junior Karter Rude to keep the Wolverines ahead 2-0.

Athens starter sophomore Lucas Kraft, meanwhile, retired Waverly in order in the second and third innings, although he needed a strong throw from sophomore catcher Caleb Nichols to gun down Pipher attempting to steal second base in the third inning.

Beeman and Hollywood led off the top of the fourth with back-to-back singles, and Traub moved the runners over with a sacrifice bunt, but Kraft registered a strikeout, and induced an infield grounder to escape the jam unscathed.

Lister worked a one-out walk off Seymour in the fourth, but Waverly turned a 4-6-3 (Pipher-Tomasso-Hollywood) double play to end the inning.

Kraft breezed through the top of the fifth, but the Wildcats got on the board in the home half of the frame.

With one out, junior Dylan Merritt worked a walk, and moved to second on a bunt. After a walk to sophomore Carson Smith, Rude stroked an RBI single to center field to trim the deficit to 2-1. A wild pitch brought home pinch-runner junior Jared Peterson to tie the game at 2-2.

Kraft again retired the Wolverines in order in the top of the sixth, and the Wildcats once again pushed a pair of runs across the plate in the home half.

Sophomore Cam Sullivan walked to lead off the inning. An errant pick-off attempt allowed pinch-runner junior osiah Stringman to advance to third base. He scored moments later on a passed ball.

With two outs, sophomore Jaren Glisson singled, and Merritt walked. A pair of wild pitches allowed Glisson to score to make it 4-2.

Waverly put the tying runs on base in the top of the seventh inning on one-out singles by junior Kaden Wheeler and senior Nick VanHouten, but Kraft retired the last two batters to preserve the win.

Kraft allowed two runs — both unearned — on six hits, while striking out four and walking one in a complete-game, seven-inning effort.

Rude stroked a pair of singles and drove in one run, and Glisson singled and scored one run to account for Athens' three hits. Kaden Setzer, Peterson, and Stringham scored runs for the Wildcats.

Beeman singled twice and drove in one run to pace Waverly's six-hit attack,, while Hand singled and scored one run, Hollywood, Wheeler, and VanHouten each singled, and Pipher scored one run.

Seymour was tagged with the loss, allowing three runs on two hits, while striking out three and walking five in 5 1/3 innings of work. Beeman allowed one run on one hit, with two strikeouts and two walks in 2/3 of an inning.

Athens, now 11-8, hosts North Penn-Mansfield Monday, while Waverly (4-4) hosts Dryden Monday.

——————

NOTE: A 1988 Athens grad, Rickert was a key cog on the 1987 NTL championship team. A junior that season, Rickert batted .393 with 18 RBI and 11 stolen bases.

During his senior season, Rickert hit .524 (33 hits in 63 at-bats) with nine doubles, five triples, three home runs, and 35 RBI. He also stole 11 bases and scored 23 runs.

About the Author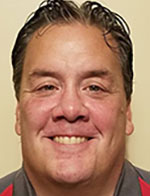 Tim Birney is the founder / owner of River Road Media Group. He was born and raised in the Valley, graduating from Waverly High School in 1984.
Birney earned an Associate's Degree in Journalism from SUNY Morrisville in 1986 and a Bachelor's Degree in Journalism / Public Relations from Utica College of Syracuse University in 1988. He began his newspaper career at The Daily Review in Towanda in 1989, before moving on to The Evening Times in 1995. He spent more than 10 years at the Times, the last four as Managing Editor.
River Road Media Group includes Valley Sports Report (launched Aug. 10, 2009), Tioga County (NY) Sports Report (Aug. 13, 2018), and Northern Tier Sports Report (Aug. 31, 2020). Southern Tier Sports Report is set to launch in 2021.