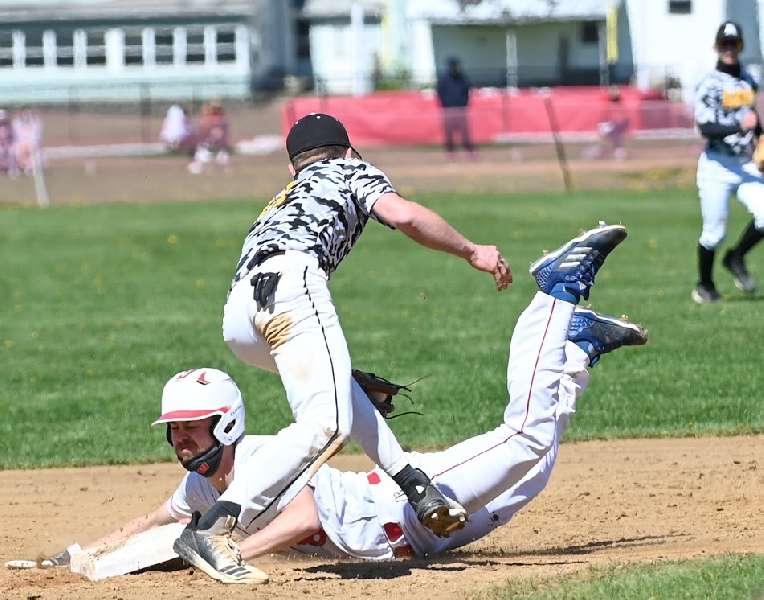 BIG INNING PROPELS ATHENS PAST WAVERLY, 9-
By: Tim Birney | Waverly Athletics | May 1, 2021 | Photo courtesy Matt Patton
WAVERLY — Waverly drew first blood, but Athens used a big fifth inning to break open a tie game en route to a 9-3 win here Saturday morning in the opening game of the "Battle at the Border" baseball showcase.

"After the first inning, we settled down and played great defense the rest of the game," said Athens coach Charlie Havens. "And, we hit the ball pretty well."

"We were able to put together a big inning," added Havens. "We capitalized on a couple of their mistakes and scored some runs with two outs; that was big."

""Athens took advantage of a couple of our mistakes and had a big inning in the fifth, and that big inning was hard for us to recover from," said Waverly coach Kyle McDuffee.

Athens improves to 8-6 on the season, while Waverly falls to 0-1.

"I think there were some first-game jitters," said McDuffee.

Walks to junior Thomas Hand and freshman Jay Pipher, and a single by freshman Joey Tomasso loaded the bases for the Wolverines in the bottom of the first inning.

With one out, Waverly took the lead on an Athens error, and junior Kaden Wheeler followed with an RBI single to give Waverly a 2-0 lead.

Junior Brennan Traub capped the rally with an RBI groundout to make it 3-0.

The Wildcats answered with three runs in the top of the second inning.

Sophomore Lucas Kraft reached on an error lead off the frame, then with one out, junior Kaden Setzer walked and and sophomore Gage Warner reached on an infield single to load the bases.

Senior Kyler Setzer put the Wildcats on the board with an RBI single, and junior Karter Rude tied the game with a line-drive, two RBI double to left field.

Both pitchers — Athens junior Mason Lister, and Traub — settled in and the game remained tied at 3-3 until the fifth inning.

In the top of the fifth inning, Pipher, on in relief for Waverly, retired the first two Athens batters, then ran into trouble.

After sophomore Jaren Glisson walked, Kaden Setzer and sophomore Gage Warner were hit by pitches to load the bases. Kyler Setzer stroked a two-run single to put the Wildcats up 5-3, and Rude followed with an RBI single to make it 6-3.

Two errors led to two more runs and Athens led 8-3 after 4 1/2 innings.

Lister led off the top of the sixth with a double, and scored on a sacrifice fly by Glisson to provide the final margin.

Rude had three hits, including a pair of doubles, scored one run, and collected three RBI, and Kyler Setzer singled twice, scored two runs, and had four RBI to pace Athens' seven-hit attack.

Lister doubled and scored one run in the win, while Warner singled and scored a run, Kaden Setzer scored two runs, Glisson scored one run and drove in one run, and Kraft crossed the plate once.

Lister earned the win for the Wildcats, allowing three runs — two earned — on five hits, while striking out seven and walking two in five innings of work.

"Lister did a nice job. He kept the ball down, and really kept us off balance," said McDuffee.

Sophomore Cam Sullivan finished off the game with two perfect innings of relief.

Juniors Caden Hollywood and Traub each singled and drove in a run, while Hand and Tomasso each singled and scored one run, and Wheeler singled to account for Waverly's five hits. Pipher scored a run.

Traub gave up three runs — all unearned — on three hits, while striking out three and walking two in three innings of work. Pipher was tagged with the loss, allowing six runs — four earned — on four hits, while striking out five and walking one in four innings of relief.
About the Author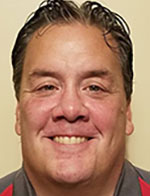 Tim Birney is the founder / owner of River Road Media Group. He was born and raised in the Valley, graduating from Waverly High School in 1984.
Birney earned an Associate's Degree in Journalism from SUNY Morrisville in 1986 and a Bachelor's Degree in Journalism / Public Relations from Utica College of Syracuse University in 1988. He began his newspaper career at The Daily Review in Towanda in 1989, before moving on to The Evening Times in 1995. He spent more than 10 years at the Times, the last four as Managing Editor.
River Road Media Group includes Valley Sports Report (launched Aug. 10, 2009), Tioga County (NY) Sports Report (Aug. 13, 2018), and Northern Tier Sports Report (Aug. 31, 2020). Southern Tier Sports Report is set to launch in 2021.