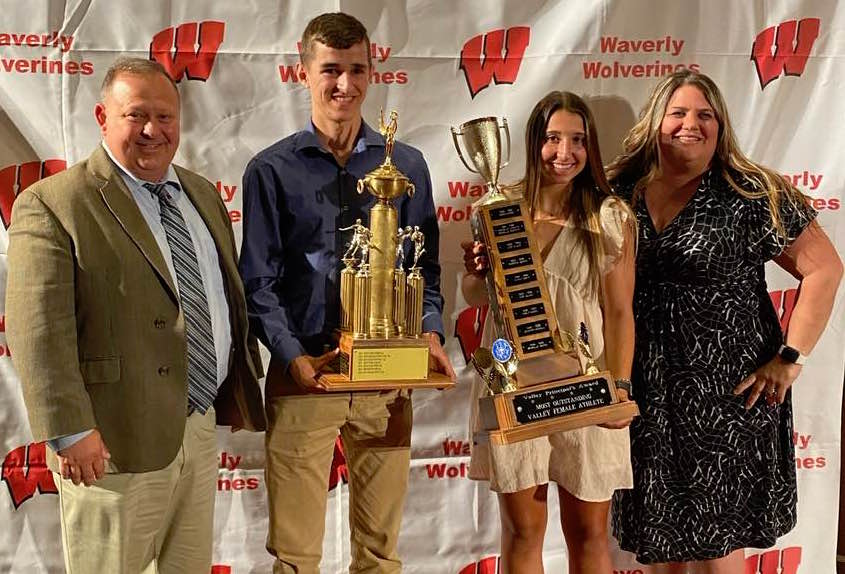 CLEAN SWEEP! PICCO WINS PRINCIPAL'S AWARD, WRIGHT WINS FORBES AWARD
By: Tim Birney | Waverly Athletics | June 22, 2021 | Photo courtesy Rich McIntosh
WAVERLY — It was a clean sweep in 2020-21 as Waverly athletes were crowned the top female and male three-sport athletes in the Valley.

Senior Gabby Picco was announced as the Valley Principal's Award winner Tuesday night at the annual Waverly All-Sports Banquet, while her classmate Collin Wright was announced as the Gary Forbes Memorial Award Winner.

Picco, who is in the Top 10 in her class and a member of the National Honor Society, earned five letters for varsity soccer, and four for golf.

She is a two-time all-state performer on the soccer pitch — third-team as a sophomore, and fourth-team as a junior. (There were no all-state teams compiled this year.)

On the links, she a four-time state qualifier, and a four-time team Section IV champion. She also defied the odds (67 million-to-1), and holds a state record for two holes-in-one in the same round.

As a senior, Picco switched from golf to track & field, and earned a pair of Section IV medals for the Lady Wolverines.

She also won the 2020-21 All-State Heisman High School Scholarship Award.

In the fall, Picco will play Division I soccer at LaSalle, where she will major in business.

Wright, who is Top Ten in his class and a member of the National Honor Society, holds the school record in the 3,000-meter steeplechase, and the 3,200-meter run for both indoor and outdoor track programs.

Wright is a three-time qualifier for the New York State Cross Country Championships, and a state qualifier as a sophomore in the steeplechase. (His final two seasons to duplicate the feat were wiped out by the Covid-19 pandemic — no season in 2020, and no postseason in 2021.)

In the fall, Wright will attend Binghamton University to major in Biology on the pre-Med track.
About the Author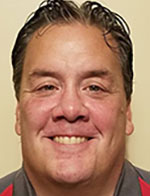 Tim Birney is the founder / owner of River Road Media Group. He was born and raised in the Valley, graduating from Waverly High School in 1984.
Birney earned an Associate's Degree in Journalism from SUNY Morrisville in 1986 and a Bachelor's Degree in Journalism / Public Relations from Utica College of Syracuse University in 1988. He began his newspaper career at The Daily Review in Towanda in 1989, before moving on to The Evening Times in 1995. He spent more than 10 years at the Times, the last four as Managing Editor.
River Road Media Group includes Valley Sports Report (launched Aug. 10, 2009), Tioga County (NY) Sports Report (Aug. 13, 2018), and Northern Tier Sports Report (Aug. 31, 2020). Southern Tier Sports Report is set to launch in 2021.