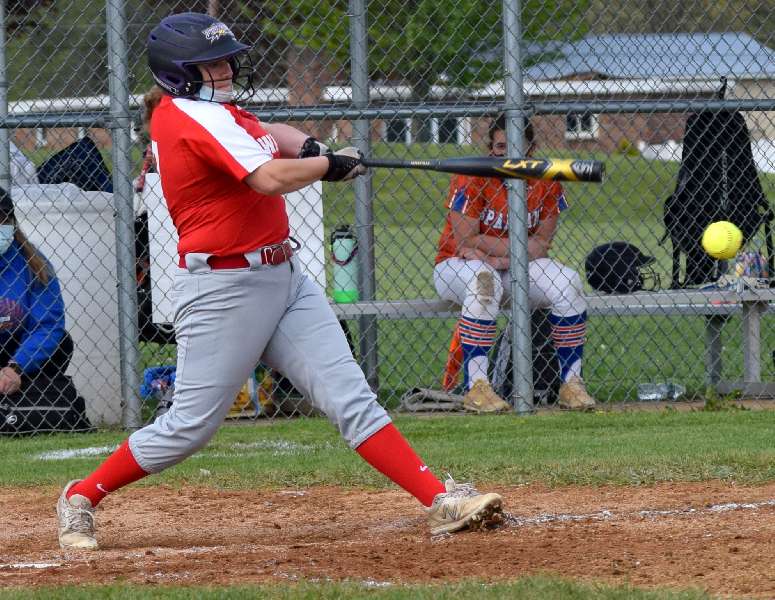 EDISON EDGES WAVERLY, 3-
By: Tim Birney | Waverly Athletics | May 10, 2021 | Photo courtesy Mike Lubertowicz
WAVERLY — Thomas A. Edison scored two runs in the top of third inning to break a scoreless tie, then held off Waverly for a 3-2 win here Monday afternoon in IAC softball action.

Gabby Milazzo and Payton Littlefield stroked back-to-back two-out RBI singles to put the Lady Spartans, but Waverly avoided further damage thanks to a relay throw from right fielder Olivia Robinson to second baseman Alyssa Sindoni to third baseman Bella Romano to cut down Milazzo for the third out at third base.

Edison put their first two batters on base in the top of the fourth inning on singles, but Waverly senior Hali Jenner retired the next three batters to keep the deficit at 2-0.

With two outs in the home half of the fourth inning, junior Aubrey Ennis ripped a double, and junior Bella Romano followed with an RBI single to put the Lady Wolverines on the board.

The Lady Spartans pushed their lead back to two runs, at 3-1, in the top of the sixth inning on an RBI single by Leah Austin-Whitaker.

Waverly answered in the home half of the sixth. With one out, senior Sidney Tomasso reached on an error, and moved to third on a single by freshman Olivia Robinson.

Ennis plated Tomasso with a groundout to trim the deficit to 3-2, but Milazzo retired the next batter to end the inning.

Sindoni led off the bottom of the seventh with a single, but Milazzo retired the next three batters to end the game.

Sindoni stroked a pair of singles, while Ennis doubled, scored one run, and drove in one run, Romano singled and knocked in one run, and Robinson singled to account for Waverly's five hits. Tomasso added a run scored.

Jenner was the tough-luck loser for the Lady Wolverines. She allowed three runs — two earned ' on eight hits, while striking out seven and walking two in seven innings of work.

Milazzo earned the win, allowing two runs — one earned — on five hits in seven innings. She fanned seven and walked none.

Littlefield singled twice and drove in one run, and Sidney Cooper had two hits to pace Edison's eight-hit attack.

Waverly, now 4-3, travels to Notre Dame Wednesday.
About the Author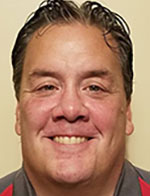 Tim Birney is the founder / owner of River Road Media Group. He was born and raised in the Valley, graduating from Waverly High School in 1984.
Birney earned an Associate's Degree in Journalism from SUNY Morrisville in 1986 and a Bachelor's Degree in Journalism / Public Relations from Utica College of Syracuse University in 1988. He began his newspaper career at The Daily Review in Towanda in 1989, before moving on to The Evening Times in 1995. He spent more than 10 years at the Times, the last four as Managing Editor.
River Road Media Group includes Valley Sports Report (launched Aug. 10, 2009), Tioga County (NY) Sports Report (Aug. 13, 2018), and Northern Tier Sports Report (Aug. 31, 2020). Southern Tier Sports Report is set to launch in 2021.