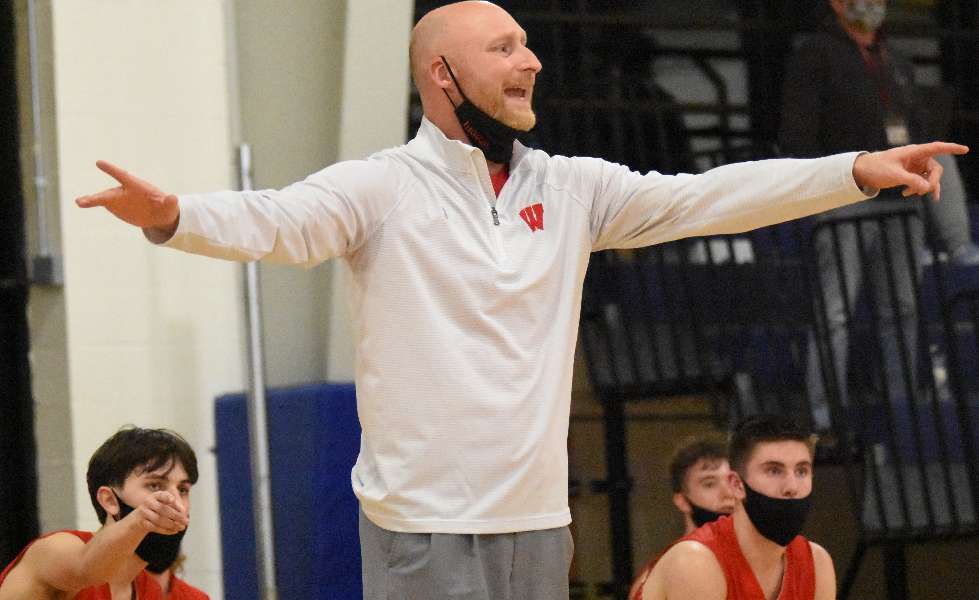 HORSEHEADS RALLIES PAST WAVERLY, 63-5
By: Tim Birney | Waverly Athletics | February 25, 2021 | Photo courtesy Peter Kent
HORSEHEADS — Horseheads closed the game with a 16-6 run to rally for a 63-57 win over Waverly here Thursday night in on-league boys basketball action.

"We committed some costly turnovers, and missed shots inside that hurt us," said Waverly coach Lou Judson.

The game was tied at 43-43 heading into the final eight minutes. The Wolverines took a 51-47 lead with 5:35 remaining, but the Blue Raiders closed strong.

Horseheads won their first match-up six days ago, 65-49.

"Tonight, we were pretty locked in defensively," said Judson. "We came and played with a little chip on our shoulder."

The difference in the game was the free-throw line, where Horseheads made 20 of 27 attempts, while Waverly made 7 of 11.

"We played a good basketball game tonight, and I think we outplayed (Horseheads) in many facets of the game, except for the free-throw line, and that cost us," said Judson.

Freshman Joey Tomasso led Waverly with 23 points and four steals, while Westbrook had 11 points, six rebounds, and two assists, juniors Brennan Traub and Davis Croft scored six points apiece, and senior Kobe Decker chipped in with four points. Senior Peyton Bowen grabbed five rebounds, and senior Ryan Lambert had five steals, and two assists.

Andrew McLaughlin led Horseheads with 21 points.

"I'm super-proud of the guys, they played hard tonight," said Judson.

"Horseheads is a good basketball team, and they're physical. We brought it tonight," added Judson. "We played a very good basketball game. I'm not into moral victories, for sure, but against most teams we play, we would have won tonight."

Waverly, now 5-2, returns to action Saturday afternoon at Elmira.
About the Author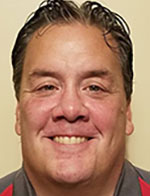 Tim Birney is the founder / owner of River Road Media Group. He was born and raised in the Valley, graduating from Waverly High School in 1984.
Birney earned an Associate's Degree in Journalism from SUNY Morrisville in 1986 and a Bachelor's Degree in Journalism / Public Relations from Utica College of Syracuse University in 1988. He began his newspaper career at The Daily Review in Towanda in 1989, before moving on to The Evening Times in 1995. He spent more than 10 years at the Times, the last four as Managing Editor.
River Road Media Group includes Valley Sports Report (launched Aug. 10, 2009), Tioga County (NY) Sports Report (Aug. 13, 2018), and Northern Tier Sports Report (Aug. 31, 2020). Southern Tier Sports Report is set to launch in 2021.