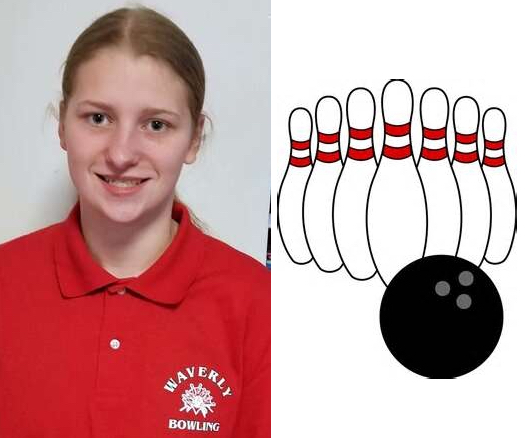 HOUSEKNECHT NARROWLY MISSES PERFECTION IN 700 SERIES; WAVERLY SWEEPS TIOGA
By: Tim Birney | Waverly Athletics | February 10, 2021
WAVERLY — Sophomore Victoria Houseknecht set a new IAC season-high series for the second time in three days here Wednesday to lead Waverly to a sweep of Tioga here Wednesday afternoon in IAC girls bowling action.

The Lady Wolverines, bowling at one end of the Valley Bowling Center, rolled a 2,593 team series, while the Lady Tigers, bowling at the other end of the center, shot a 1,996.

Victoria Houseknecht narrowly missed perfection, throwing the first 11 strikes in the second game for a 298, which is the high game of the season in the IAC. She also threw a 237 and 194 for a 729 series.

Freshman Rachel Houseknecht added a 612 series on games of 204, 226, and 182, while sophomore Shantilly Decker shot a 475 series, 8th-grader Serenity Clark added a 397, and junior Sage Garrison tacked on a 380.

Sophomore Chloe Gillett led Tioga with a 450 series, while senior Cassie Birney shot a career-high 412 series, senior Destini Sweet had a 382, and sophomore Jamie Card had a 378.

Sophomore BobbiJo Tarbox added a 365 series for the Lady Tigers, and Allie Creller tacked on a 328.

Tioga closes out the regular season Thursday in a make-up match.

WAVERLY BOYS, GIRLS SWEEP EDISON
Senior Matt Mauersberg and sophomore Zach Vanderpool paced the boys with 600 series, and freshman Rachel Houseknecht rolled the high series of the day as the Waverly boys and girls swept short-handed Thomas A. Edison in IAC virtual bowling action.

BOYS
Waverly 4, Edison 0
The Wolverines, who bowled last week at the Valley Bowling Center, rolled a 2,783 team series, while Edison, which bowled at Rossi Lanes Wednesday, bowled an 1,804 with four bowlers.

Mauersberg rolled a 611 series on games of 214, 184, and 213, and Vanderpool shot a 609 on games of 230, 156, and 223.

Seventh-grader Tristan Campbell shot a 551 for the Wolverines, while freshman Thomas Morley had a 525, senior Richard Stevens added a 428, and 7th-grader Derek Johnson takes on a 425.

Sophomore Landyn Gunderson rolled a 474 in reserve for Waverly, and freshman Dom Wood had a 473.

Zack Crown led Edison with a 590 series, and Robert French had a 511.

GIRLS
Waverly 4, Edison 0
The Lady Wolverines rolled a 2,613 team series, while the two-person Lady Spartans' squad shot an 844.

Rachel Houseknecht rolled a 650 series on games of 192, 224, and 234, while sophomore Victoria Houseknecht shot a 570, including a 232, and sophomore Shantilly Decker had a 540.

Junior Sage Garrison added a 448 for the Lady Wolverines, and 8th-grader Serenity Clark tacked on a 405.

Sidney Cooper shot a 509 to lead Edison.
About the Author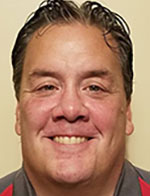 Tim Birney is the founder / owner of River Road Media Group. He was born and raised in the Valley, graduating from Waverly High School in 1984.
Birney earned an Associate's Degree in Journalism from SUNY Morrisville in 1986 and a Bachelor's Degree in Journalism / Public Relations from Utica College of Syracuse University in 1988. He began his newspaper career at The Daily Review in Towanda in 1989, before moving on to The Evening Times in 1995. He spent more than 10 years at the Times, the last four as Managing Editor.
River Road Media Group includes Valley Sports Report (launched Aug. 10, 2009), Tioga County (NY) Sports Report (Aug. 13, 2018), and Northern Tier Sports Report (Aug. 31, 2020). Southern Tier Sports Report is set to launch in 2021.