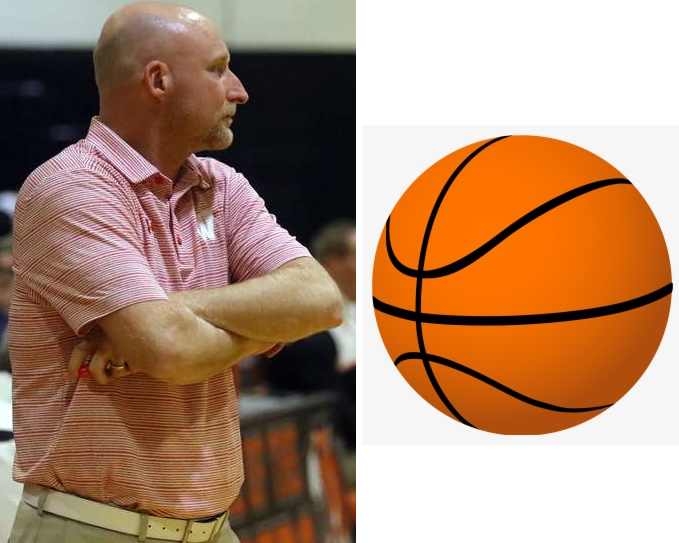 JUDSON BELIEVES 2021 WOLVERINES WILL BE 'VERY DEEP AND VERSATILE
By: Tim Birney | Waverly Athletics | February 9, 2021
WAVERLY — Longtime Waverly boys basketball coach Lou Judson is excited to be back on the court, and believes the truncated 2021 season could feature a very deep and versatile Wolverines team.

Of course, the 2021 season is like no other.

"We all go into the season with a lot of question marks as this is uncharted territory for everyone," said Judson. "We couldn't have spring AAU basketball, summer basketball, and had very little fall basketball. So, we probably all are a little unsure of what to expect.

"Usually, by this time, coaches have an idea who their starting lineup could potentially be and have some offensive and defensive sets in.

"Everyone will be scrambling to get their player's properly conditioned and putting together an abbreviated version of their playbook," added Judson. "There just isn't that much time to put much in."

The Wolverines return six players in seniors Aidan Westbrook and Ryan Lambert, juniors Caden Hollywood, Peyton Bowen, and Kobe Decker, and freshman Joe Tomasso.

"I really like the players who are returning and the newcomers," said Judson. "This team will have the most quality depth I've had in a while and could arguably be the one of the best shooting teams I've ever had. I can put 5 guys on the floor who can all shoot the ball extremely well.

"I can go small and press teams and utilize my depth, or I can play some zone with long, lanky, athletic wing players," noted Judson. "We will play fast and will be shooting more 3s than in years past.

"There are a lot of guys returning and a lot of new faces who will make an immediate impact," added Judson.

The Wolverines do have question marks, however, in 2021.

"We lost 75 percent of our scoring and rebounding – those who return have not yet proven they can compete at a high level and win games without Scott Woodring," said Judson.

"We graduated three seniors, including two starters (Woodring and Jalen McCarty)," noted Judson. "Scott is one of the most accomplished basketball players in school history and will leave a huge void to fill, as well as the leadership and toughness that Jalen brought to the team.

"A concern going into the season is rebounding and guarding the post," noted Judson. "Which guys can create their own shot and create for others? And, do we have the mental toughness to compete at this level when having to handle adversity?

"There are five guys with no varsity experience who will play quite a bit. We'll need to be fundamentally sound rebounders and help each other through team defense when the ball goes inside," Judson added.

Judson is excited by this team's ceiling.

"Each team has their unique style of play and this team will be extremely versatile," he said. "Getting the player's conditioned, learning how to play with a mask on, team chemistry, figuring out their roles, and learning the playbook will be of importance early on.

"This team will play with high energy, really space the floor and shoot 3s, be scrappy and tough on defense, play selfless and will be fun in the open court," noted Judson. "We have much more quality depth and balance this year.

"We have the potential to be very good, but like most teams may not reach their fullest potential with an abbreviated season," added Judson. "Good teams usually peak a few months into the season, our season lasts only five weeks. We need to be extremely diligent and smart with making sure we're all doing our part in staying healthy."

Judson also believes he has a number of "players to watch."

"With the loss of Scott Woodring, there will be many players needing to step up.

"I think Aidan Westbrook is a player to keep an eye," said Judson. "He's extremely explosive and dangerous in the open floor.

"Another player is 9th-grader Joey Tomasso, who was our second-leading scorer last year, and has grown at least three inches in the offseason," noted Judson. "He appears more confident and athletic than a year ago.

"Several newcomers will impress people in the area – most notably the Traub brothers (Liam and Brennan) and Davis Croft.

"There are other players that could easily have a breakout year," added Judson. "Ryan Lambert is much stronger and confident, and Peyton Bowen is a lockdown defender who can score in a variety of ways."

Waverly opens Wednesday at Candor.
About the Author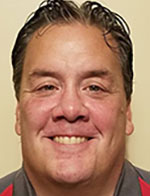 Tim Birney is the founder / owner of River Road Media Group. He was born and raised in the Valley, graduating from Waverly High School in 1984.
Birney earned an Associate's Degree in Journalism from SUNY Morrisville in 1986 and a Bachelor's Degree in Journalism / Public Relations from Utica College of Syracuse University in 1988. He began his newspaper career at The Daily Review in Towanda in 1989, before moving on to The Evening Times in 1995. He spent more than 10 years at the Times, the last four as Managing Editor.
River Road Media Group includes Valley Sports Report (launched Aug. 10, 2009), Tioga County (NY) Sports Report (Aug. 13, 2018), and Northern Tier Sports Report (Aug. 31, 2020). Southern Tier Sports Report is set to launch in 2021.