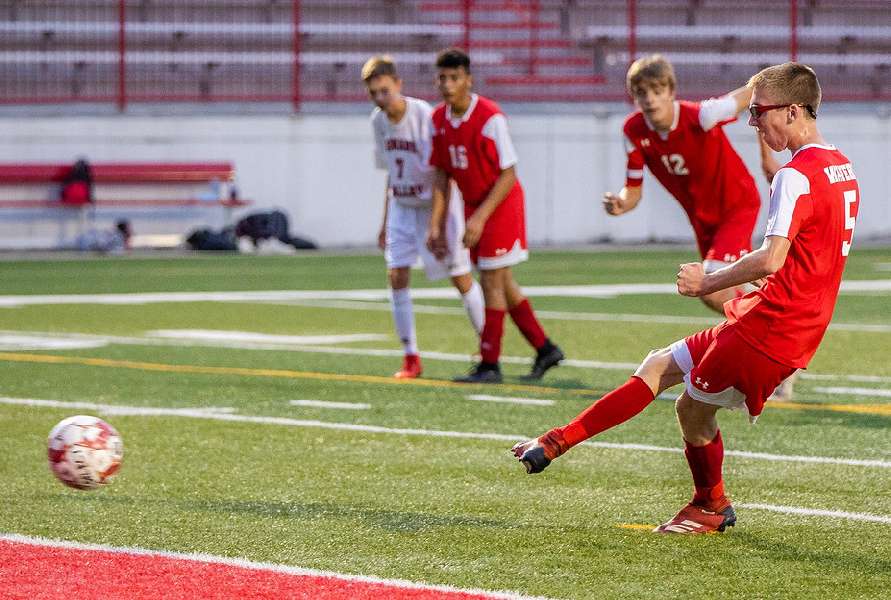 LARRABEE'S HAT TRICK POWERS WAVERLY TO 6-2 WIN OVER NEWARK VALLEY
By: Tim Birney | Waverly Athletics | September 14, 2021 | Photo courtesy David Alliger
WAVERLY — Charlie Larrabee netted a hat trick to lead Waverly to a 6-2 win over Newark Valley Tuesday night in IAC South Large School boys soccer action at Memorial Stadium.

"It's always good to bring home a win, but it wasn't without incident," said Waverly coach Eric Ryck. "Newark Valley scored quickly on us in each half. Catching us on our heels and not being aggressive enough, they were able to get the ball through and finish with a couple nice shots.

"Luckily, we were able to counter those goals each time, and add a couple more insurance goals, too" noted Ryck.

"I'm really happy with how we were moving the ball, and also with the boys' movement off the ball," he added. "They were working together really well, and creating great opportunities, just playing really good soccer. They are really starting to gel as a team. It's fun to watch."

Brady Hill scored 90 seconds into the game to give the Cardinals a 1-0 lead.

Larrabee's first goal was on a penalty kick to tie the game at 1-1.

The Wolverines added three more goals in the first 45 minutes and led 4-1 at the half.

Newark Valley struck quickly again in the second half, scoring just 30 seconds after the intermission to trim the deficit to 4-2, but Waverly added a pair of insurance goals.

Larrabee also had one assist, to go along with his three goals, while Griff Schillmoeller scored one goal and doled out one assist, and Alex Emanuel and Austin Ingham each tallied one goal.

Cameron McIsaac and Jonathan Searles each recorded two saves in net for Waverly, while Brandon Randell recorded 10 saves for Newark Valley.

Waverly, now 3-1, returns to action Thursday at Trumansburg.
FOR MORE PHOTOS, VISIT VALLEY SPORTS REPORT.

About the Author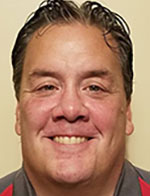 Tim Birney is the founder / owner of River Road Media Group. He was born and raised in the Valley, graduating from Waverly High School in 1984.
Birney earned an Associate's Degree in Journalism from SUNY Morrisville in 1986 and a Bachelor's Degree in Journalism / Public Relations from Utica College of Syracuse University in 1988. He began his newspaper career at The Daily Review in Towanda in 1989, before moving on to The Evening Times in 1995. He spent more than 10 years at the Times, the last four as Managing Editor.
River Road Media Group includes Valley Sports Report (launched Aug. 10, 2009), Tioga County (NY) Sports Report (Aug. 13, 2018), and Northern Tier Sports Report (Aug. 31, 2020). Southern Tier Sports Report is set to launch in 2021.