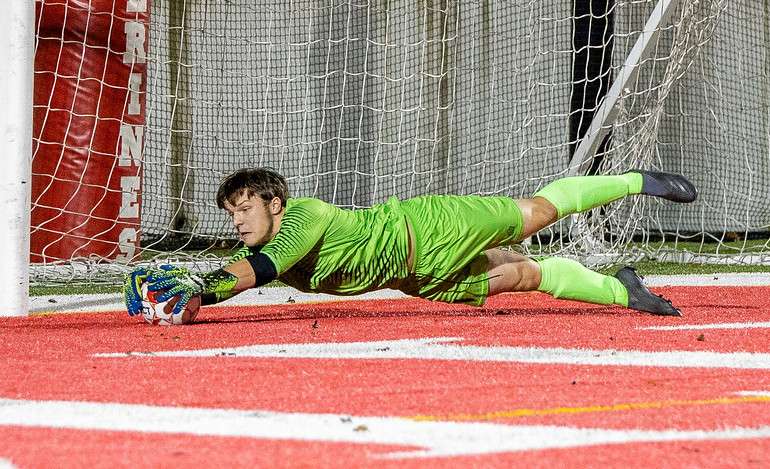 LARRABEE'S TRIO OF ASSISTS LEADS WAVERLY TO 4-0 WIN OVER NOTRE DAME
By: Tim Birney | Waverly Athletics | September 24, 2021 | Photo courtesy David Alliger
WAVERLY — Four different players scored goals, three off assists from sophomore Charlie Larrabee, to pace Waverly in a 4-0 win over Notre Dame here Thursday night in IAC South Large School Division boys soccer action at Memorial Stadium.

The win is the third straight over the Crusaders after not beating them for a decade.

"Notre Dame always plays us tough," said Waverly coach Eric Ryck. "It's a bit of a rivalry game, so they are always dangerous when we play. To that end it was good to come away with a win.

"The boys played great tonight, their communication, movement off the ball, and their passing was all on-point," noted Ryck.

"Our combination play is something we've been struggling with, and we put some work in on it Wednesday, so it was good to see some of that work coming through in their play tonight," added Ryck. "I hope it's something we can continue to build on and keep getting better throughout the rest of the season."

After 36-plus scoreless minutes of action, sophomore Nehemiah Anthony, off a feed from Larrabee, put the Wolverines on the board. They carried the 1-0 lead into the halftime locker room.

Sophomore Carter George, off an assist from Larrabee, scored two minutes after the intermission to extend the lead to 2-0.

Senior Brennan Traub, off Larrabee's third assist, scored in the 64th minute to give Waverly a 3-0 lead.

With just 8 minutes remaining in the game, sophomore Jon Searles, off an assist from Traub, capped the scoring.

Waverly had a 10-4 advantage in shots-on-goal, and a 4-2 edge in corner kicks.

Senior Cameron McIsaac recorded four saves in net for Waverly, while Jackson Potter had 10 for the Crusaders.

Waverly, now 4-3, returns to action Tuesday at Newark Valley.
FOR MORE PHOTOS, VISIT VALLEY SPORTS REPORT.

About the Author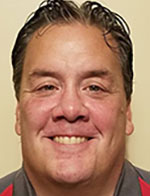 Tim Birney is the founder / owner of River Road Media Group. He was born and raised in the Valley, graduating from Waverly High School in 1984.
Birney earned an Associate's Degree in Journalism from SUNY Morrisville in 1986 and a Bachelor's Degree in Journalism / Public Relations from Utica College of Syracuse University in 1988. He began his newspaper career at The Daily Review in Towanda in 1989, before moving on to The Evening Times in 1995. He spent more than 10 years at the Times, the last four as Managing Editor.
River Road Media Group includes Valley Sports Report (launched Aug. 10, 2009), Tioga County (NY) Sports Report (Aug. 13, 2018), and Northern Tier Sports Report (Aug. 31, 2020). Southern Tier Sports Report is set to launch in 2021.