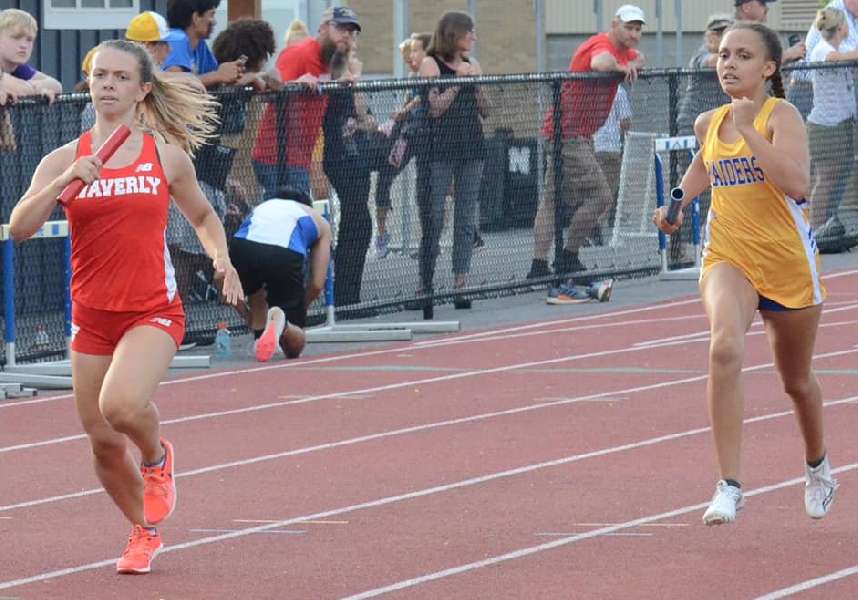 MINAKER, 1600 RELAY ADVANCE TO SECTION IV TRACK & FIELD SHOWCASE
By: Tim Birney | Waverly Athletics | June 8, 2021 | Photo courtesy Tim Taylor
TRUMANSBURG — Waverly 8th-grader Harper Minaker, and the 1,600-meter relay team will represent Waverly at Saturday's Section IV Track & Field Championships.

Under COVID rules in 2021, the top two finishers in each event here at Tuesday's Class C Championships advance to Saturday's "Showcase."

Minaker finished second in the 1,500-meter run in a time of 5:34.24.

The Waverly foursome of junior Abigail Knolles, 8th-grader Addison Westbrook, senior Gabby Picco, and sophomore Kennedy Westbrook finished second in the 1,600-meter relay in a time of 4:28.22.

Knolles finished third in the 400-meter dash in 1:06.52, and Waverly 8th-grader Paige Robinson was sixth in 1:08.53.

The Waverly foursome of Knolles, sophomore Natalie Garrity, Picco, and Kennedy Westbrook finished third in the 400-meter relay in a time of 53.25 seconds, and the Tioga quartet of Nichols, junior Kate Burrowes, senior Jenna Smolinsky, and Walsh finished fourth in 56.2 seconds.

Waverly junior Olivia Nittinger placed fourth in the pole vault at 8-feet, 6-inches, and Walsh was fifth at 8-feet. Robinson finished tied for sixth at 7-feet.

Garrity finished fifth in the 100-meter dash in a time of 13.56 seconds, and Kennedy Westbrook was sixth in 13.64 seconds.

Garrity tied for eighth in the long jump at 13-feet, 7-inches.

Nittinger finished eighth in the shot put with a heave of 22-feet, 4-inches. She was ninth in the discus.

The Section IV Showcase will be held Saturday at Marathon High School.

About the Author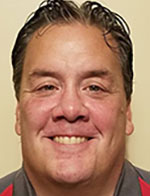 Tim Birney is the founder / owner of River Road Media Group. He was born and raised in the Valley, graduating from Waverly High School in 1984.
Birney earned an Associate's Degree in Journalism from SUNY Morrisville in 1986 and a Bachelor's Degree in Journalism / Public Relations from Utica College of Syracuse University in 1988. He began his newspaper career at The Daily Review in Towanda in 1989, before moving on to The Evening Times in 1995. He spent more than 10 years at the Times, the last four as Managing Editor.
River Road Media Group includes Valley Sports Report (launched Aug. 10, 2009), Tioga County (NY) Sports Report (Aug. 13, 2018), and Northern Tier Sports Report (Aug. 31, 2020). Southern Tier Sports Report is set to launch in 2021.