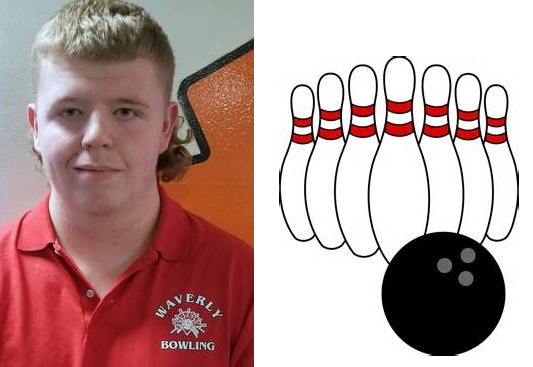 SUPERIOR BALANCE LEADS TIOGA TO 3-1 WIN OVER WAVERLY
By: Tim Birney | Waverly Athletics | January 12, 2021 | Photo courtesy Tim Birney
WAVERLY — Waverly sophomore Zach Vanderpool banged out a 708 series, but Tioga used superior balance to pull out a season-opening 3-1 win over Waverly in a battle of defending IAC divisional bowling champs here at the Valley Bowling Center.

The Wolverines won the first game, 949-845, thanks to a 245 from Vanderpool and a 201 by senior Matt Mauersberg.

The Tigers bounced back with wins of 977-907 and 1,076-944 for a total-pinfall win of 2,898 to 2,800.

Dylan Slater led Tioga with a 590 series, including a 212, while Frank Chapman rolled a 570, including games of 202 and 240, and Kolton Pond had a 563, including a 225.

Seventh-grader Nick Slater shot a 555 for the Tigers, including a 238, while Rocco Fariello added a 548, and sophomore Gage Cain chipped in with a 543.

Vanderpool tallied his 708 on games of 245, 225, and 238, while sophomore Ashton Pritchard shot a 548, Mauersberg had a 514, 7th-grader Derek Johnson had a 507, junior Cody Blackwell added a 465, and senior Richard Stevens tacked on a 450.

Sophomore Ethan Roberts rolled a 586 in reserve for the Wolverines, while freshman Thomas Morley shot a 525, sophomore Landyn Gunderson had a 479, and 7th-grader Tristan Campbell had a 463.

Waverly and Tioga both return to action Thursday.
About the Author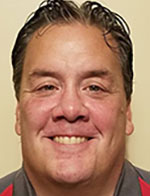 Tim Birney is the founder / owner of River Road Media Group. He was born and raised in the Valley, graduating from Waverly High School in 1984.
Birney earned an Associate's Degree in Journalism from SUNY Morrisville in 1986 and a Bachelor's Degree in Journalism / Public Relations from Utica College of Syracuse University in 1988. He began his newspaper career at The Daily Review in Towanda in 1989, before moving on to The Evening Times in 1995. He spent more than 10 years at the Times, the last four as Managing Editor.
River Road Media Group includes Valley Sports Report (launched Aug. 10, 2009), Tioga County (NY) Sports Report (Aug. 13, 2018), and Northern Tier Sports Report (Aug. 31, 2020). Southern Tier Sports Report is set to launch in 2021.