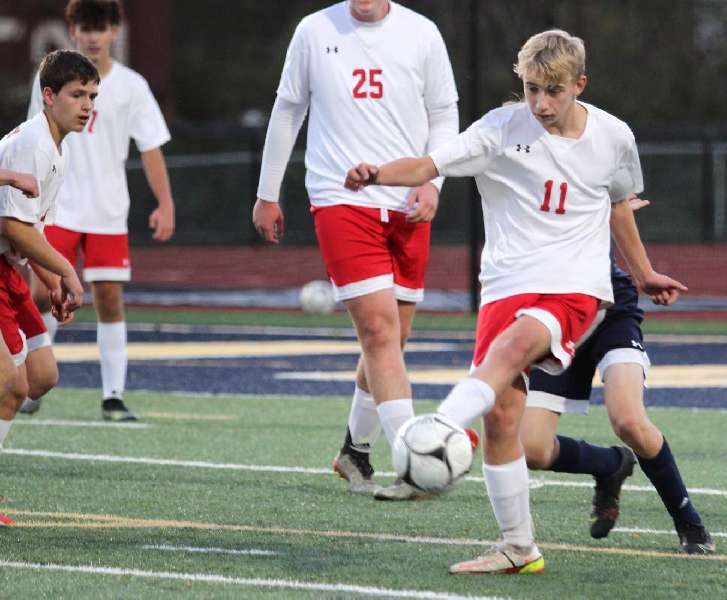 SUS VALLEY EDGES WAVERLY, 1-0, IN DOUBLE-OT IN CLASS B OPENER
By: Tim Birney | Waverly Athletics | October 19, 2021 | Photo courtesy Shannon McCarty
CONKLIN — After 98 minutes of scoreless action, Susquehanna Valley's Thomas Ricci netted the game-winner in 1-0 win over Waverly here Tuesday evening in the opening round of the Section IV, Class B boys soccer playoffs.

"The boys definitely rose to the challenge tonight," said Waverly coach Eric Ryck, who led the Wolverines back into the postseason for the first time since 2016.

"I am so proud of them all, they played nearly 100 minutes of tough soccer, and it was some of the best they have played all season," noted Ryck. "They stayed composed, organized, and tough all the way to the end.

"They did everything in their power to win, but we got caught in tough sequence of events and it led to an unlucky goal.

"I really have no complaints, it's been a great season for us, and I look forward to the future," added Ryck.

Senior goal keeper Cameron McIssac finished his four-year career in net for the Wolverines with a stellar performance, recording 20 saves.

Eric Yingling registered nine saves for Susquehanna Valley.

Susquehanna Valley had a 21-9 advantage in shots-on-goal in the contest, and a 4-1 edge in corner kicks.

Waverly finishes the season with a 7-6 record.
About the Author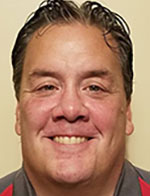 Tim Birney is the founder / owner of River Road Media Group. He was born and raised in the Valley, graduating from Waverly High School in 1984.
Birney earned an Associate's Degree in Journalism from SUNY Morrisville in 1986 and a Bachelor's Degree in Journalism / Public Relations from Utica College of Syracuse University in 1988. He began his newspaper career at The Daily Review in Towanda in 1989, before moving on to The Evening Times in 1995. He spent more than 10 years at the Times, the last four as Managing Editor.
River Road Media Group includes five sites in "The Sports Reports" family that cover 24 school districts in five counties: Valley Sports Report (launched Aug. 10, 2009), Tioga County (NY) Sports Report (Aug. 13, 2018), and Northern Tier Sports Report (Aug. 31, 2020); Northern Tier West Sports Report (March 15, 2021) Southern Tier Sports Report (Aug. 16, 2021).