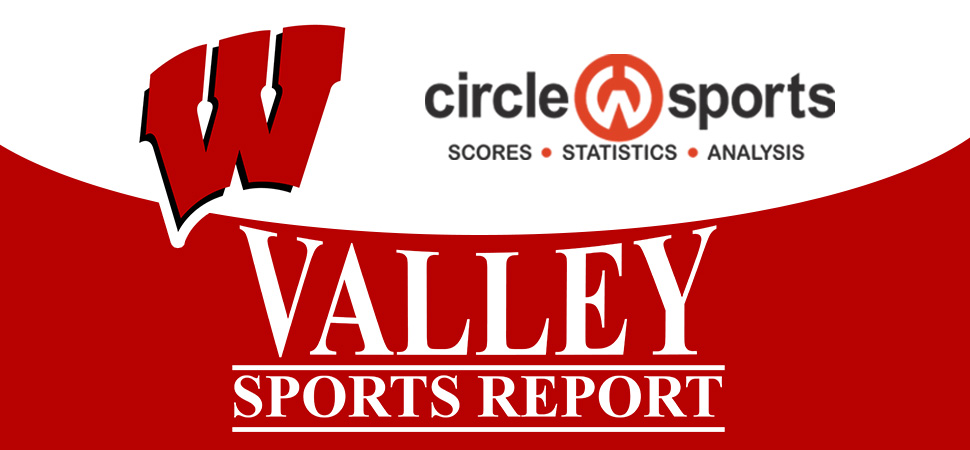 TOP-HEAVY WOLVERINES HAVE MIX OF EXPERIENCE, YOUTH
By: Tim Birney | Waverly Athletics | February 16, 2021 | Photo courtesy Tim Birney
WAVERLY — Waverly wrestling coach Devan Witman just can't catch a break.

The Wolverines have better numbers this season than they've had in several years, but will still have several vacant spots in their line-up.

"We have 15 wrestlers for 13 weight classes, but there are still a lot of holes," said Witman.

"We're pretty top heavy," he added. "We're about four-deep at 189 pounds, which is unfortunate."

The reduction in the number of classes in the upper weight doesn't do Witman any favors this year.

"Any other year it would have helped us out," he said. "Last year, were missing 195 and 215 … we had Gage (Tedesco) at 182, and the next guy was Trent Skeens (at 285).

"Now, my whole group is growing together, and not separating as I had hoped," noted Witman.

"It is what it is though, we're not necessarily looking at team scores this year," added Witman. "We're looking at matches and high-quality wrestling."

Waverly has several seasoned wrestlers returning, but also has several wrestlers who haven't seen much, if any, varsity mat time.

"This team isn't necessarily young, but it is inexperienced to say the least," said Witman.

"We have our two Section IV place-winners from last year back in Conner Stotler and Gage Tedesco," he said. "We're looking for big things from them even with our shortened schedule. They have both been leaders in the room in the early-going.

"Another leader we have in the room is Trevor Meyers. He's looking to put together the best season he can for his senior year.

"Andrew Kimble has put on some mass," noted Witman. "He's a lot taller and a lot thicker. He's a junior, and he's been doing the right things in the room … he goes hard all the time, and has really stepped it up.

"And, Kam Peters is out working hard every day," added Witman. "He's looking good."

Witman also has a couple of newcomer he's high on this season.

"One of our biggest pick-ups this year is going to be Ty Beeman," said Witman. "He came to Waverly last year, but he didn't wrestle.

"Looking at him this year, I wish I had him five years ago because he's going to turn some heads out there this year," he added. "He's a strong, physical sophomore … he's going to give some of the guys he comes up against fits, especially if they don't know him."

"Derek Thorp has been wrestling since he was very little," noted Witman. "He has a lot of PeeWee matches under his belt, and he wrestled modified last year.

"Landon McCarty also wrestled a lot of PeeWee matches, but hasn't wrestled in a few years," added Witman.


Witman expects to have 8th-grader Derek Thorp at 108 pounds, sophomore Landon McCarty at 118 pounds, sophomore Connor Stotler at 132 pounds, junior Derek Bartlett at 138 pounds, freshman Braeden Nichols at 145 pounds, junior Andrew Kimble at 172 pounds, sophomore Gage Tedesco or senior Trevor Meyers at 189 pounds, sophomore Ty Beeman at 215 pounds, and senior Kam Peters at 285 pounds.
——————
IN PHOTO: Waverly's Gage Tedesco.

——————
2021 SCHEDULE
Feb. 17 … at TIOGA, 6 p.m.
Feb. 20 … at O-M / WATKINS GLEN, 10 a.m.
Feb. 24 … at HORSEHEADS, 5:30 p.m.
Feb. 26 … vs. NEWARK VALLEY, 5:30 p.m.
Feb. 27 … vs. CORNING, 5:30 p.m.
Feb. 27 … vs. SVEC, 7:30 p.m.
March 3 … vs. EDISON, 5:30 p.m.
March 6 … vs. ELMIRA
March 6 … at OWEGO, 8 p.m.
(Home matches in bold.)
About the Author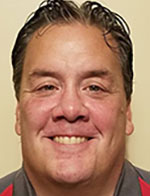 Tim Birney is the founder / owner of River Road Media Group. He was born and raised in the Valley, graduating from Waverly High School in 1984.
Birney earned an Associate's Degree in Journalism from SUNY Morrisville in 1986 and a Bachelor's Degree in Journalism / Public Relations from Utica College of Syracuse University in 1988. He began his newspaper career at The Daily Review in Towanda in 1989, before moving on to The Evening Times in 1995. He spent more than 10 years at the Times, the last four as Managing Editor.
River Road Media Group includes Valley Sports Report (launched Aug. 10, 2009), Tioga County (NY) Sports Report (Aug. 13, 2018), and Northern Tier Sports Report (Aug. 31, 2020). Southern Tier Sports Report is set to launch in 2021.