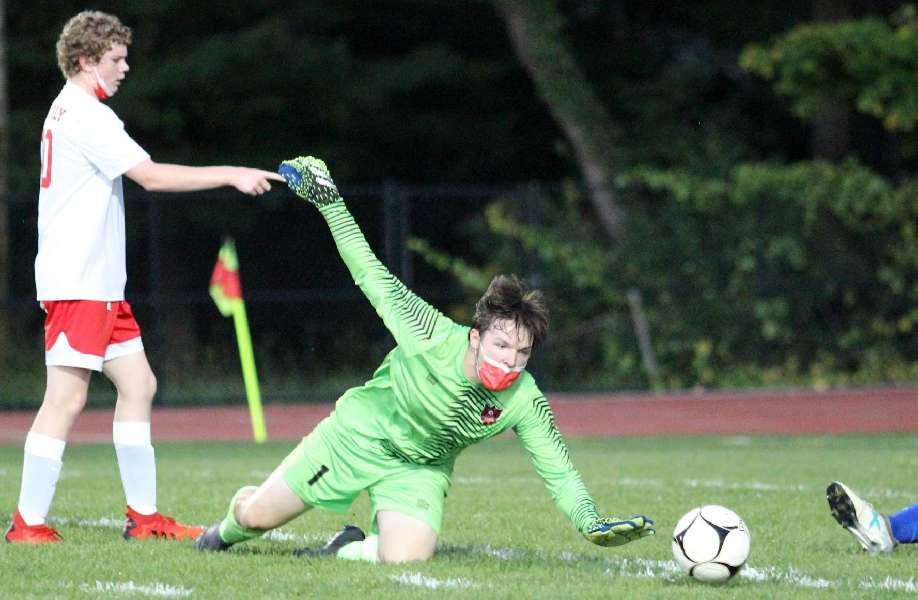 TRUMANSBURG 'WEARS DOWN' WAVERLY IN 4-1 WIN
By: Tim Birney | Waverly Athletics | September 16, 2021 | Photo courtesy Shannon McCarty
TRUMANSBURG — Unbeaten Trumansburg scored three goals in a five-minute span late in the game en route to a 4-1 win over Waverly here Thursday night in IAC South boys soccer action.

"(Trumansburg) was able to score quickly on us in the first half to make it 1-0, but the boys tightened up and held them there for 65 minutes," said Waverly coach Eric Ryck. " The beginning of the second half we played some of the best soccer we've played all year.

"Cameron McIsaac had probably the single-best performance in goal that I have ever seen. He had some really elite saves tonight and kept us in the game.

"Unfortunately, T-burg had a lot of depth on its bench and were able to consistently put in fresh legs, and in the end just wore us down," noted Ryck. "They were able to create some one-on-one situations with our keeper, and there just wasn't much he could do.

"We have some things shore up defensively, but all in all I am really pleased with our play tonight," added Ryck. "The boys showed fight and effort that was very impressive. They kept the game within reach, and forced Trumansburg to work really hard to beat us."

Nico Potenza scored in the second minute to give the Blue Raiders, now 5-0, a quick 1-0 lead.

In the 68th minute, Nick Angulo Stevenson put T-Burg on the board again, and less than a minute later Kugler Coffin extended the led to 3-0.

Sophomore Griff Schillmoeller put Waverly on the board in the 70th minute, off a feed from senior Brennan Traub, but Potenza answered less than three minutes later to provide the final margin.

Trumansburg had a 22-4 advantage in shots-on-goal, and a 7-0 edge in corner kicks.

Senior Cameron McIsaac recorded 18 saves in net for the Wolverines, and Colby Grove had three for the Blue Raiders.

Waverly, now 3-2, returns to action Tuesday against SVEC at Candor High School.
FOR MORE PHOTOS, VISIT VALLEY SPORTS REPORT.

About the Author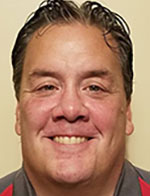 Tim Birney is the founder / owner of River Road Media Group. He was born and raised in the Valley, graduating from Waverly High School in 1984.
Birney earned an Associate's Degree in Journalism from SUNY Morrisville in 1986 and a Bachelor's Degree in Journalism / Public Relations from Utica College of Syracuse University in 1988. He began his newspaper career at The Daily Review in Towanda in 1989, before moving on to The Evening Times in 1995. He spent more than 10 years at the Times, the last four as Managing Editor.
River Road Media Group includes Valley Sports Report (launched Aug. 10, 2009), Tioga County (NY) Sports Report (Aug. 13, 2018), and Northern Tier Sports Report (Aug. 31, 2020). Southern Tier Sports Report is set to launch in 2021.