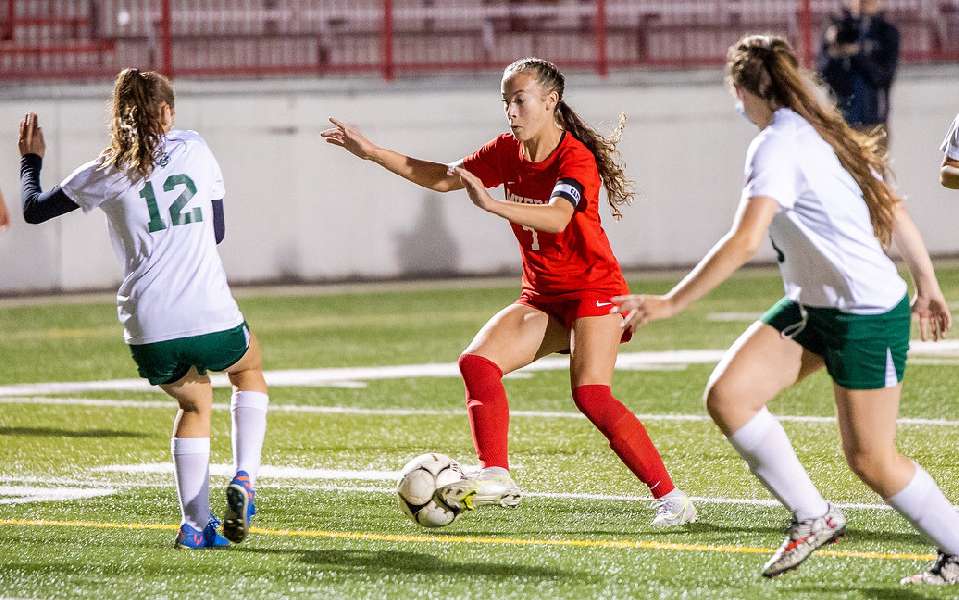 WAVERLY BLANKS DEFENSIVE-MINDED NEWFIELD, 3-
By: Tim Birney | Waverly Athletics | September 29, 2021 | Photo courtesy David Alliger
WAVERLY — Newfield packed its defensive end in an effort to slow down the high-scoring Lady Wolverines, and it worked to a degree, but Waverly prevailed, 3-0, here Wednesday night in IAC girls soccer action at Memorial Stadium.

Waverly had a 23-0 advantage in shots-on-goal, and a 4-0 edge in corner kicks.

"This was a slow game," said Waverly coach Tara Hogan. "We had little to no pressure put on us the entire game.

"We were moving the ball well and switching the field often, but it's difficult to do much when your opponent puts their entire team in a quarter of the field," noted Hogan. "I think I saw them push up to midfield once, so It was a very crowded game.

"We had the option of either shooting from outside the 18, or attempting to dribble through six of their players," continued Hogan. "We even had a hard time getting subs on the field, we had possession 95 percent of the game, and Newfield never had possession to kick it out.

"Needless to say, we struggled," added Hogan. :I was happy with how we moved the ball and were finding each other, but it became increasingly frustrating as we couldn't find the open lanes. We have a lot to work on."

Freshman Addison Westbrook put the Lady Wolverines on the board two minutes into the game, scoring off an assist from junior Kennedy Westbrook.

It took 45 minutes for Waverly to add an insurance goal when Kennedy Westbrook, off a feed from sophomore Paige Robinson, scored to make it 2-0.

Midway through the second half, Addison found the net again to make it 3-0, again scoring on an assist from Kennedy Westbrook.

"Addison and Kennedy work well together and are always looking for each other," said Hogan.

Waverly, now 6-1-1, returns to action Friday at Watkins Glen.
FOR MORE PHOTOS, VISIT VALLEY SPORTS REPORT.

About the Author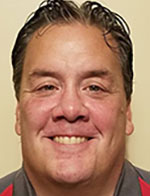 Tim Birney is the founder / owner of River Road Media Group. He was born and raised in the Valley, graduating from Waverly High School in 1984.
Birney earned an Associate's Degree in Journalism from SUNY Morrisville in 1986 and a Bachelor's Degree in Journalism / Public Relations from Utica College of Syracuse University in 1988. He began his newspaper career at The Daily Review in Towanda in 1989, before moving on to The Evening Times in 1995. He spent more than 10 years at the Times, the last four as Managing Editor.
River Road Media Group includes Valley Sports Report (launched Aug. 10, 2009), Tioga County (NY) Sports Report (Aug. 13, 2018), and Northern Tier Sports Report (Aug. 31, 2020). Southern Tier Sports Report is set to launch in 2021.