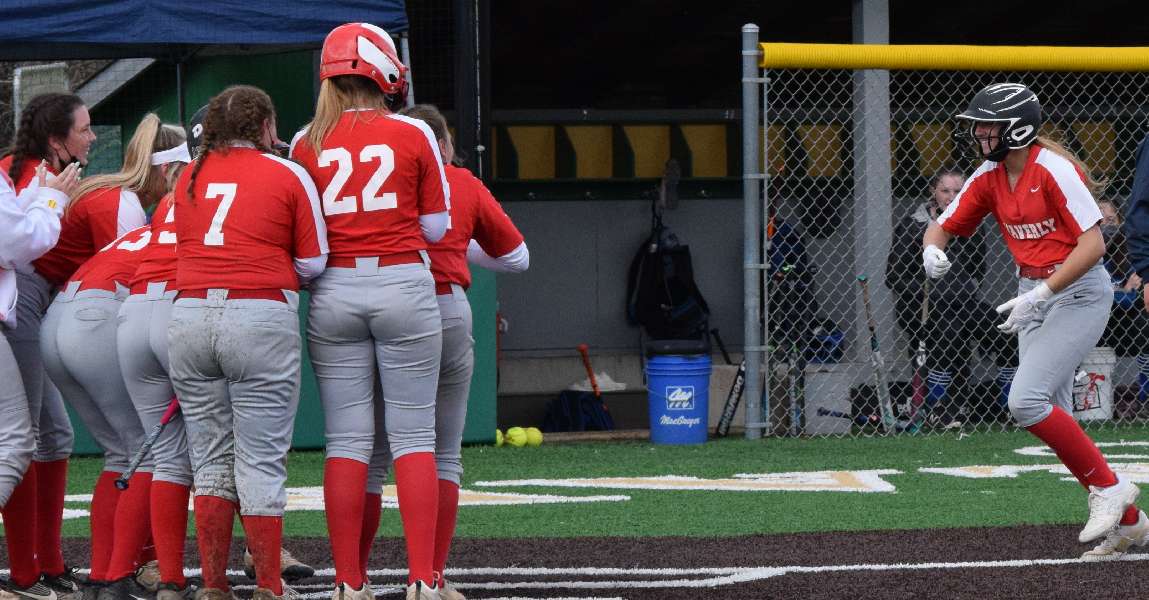 WAVERLY BLANKS VESTAL; FALLS TO DEPOSIT-HANCOCK AT TESTA TOURNAMENT
By: Tim Birney | Waverly Athletics | May 8, 2021 | Photo courtesy Mike Lubertowicz
VESTAL — Senior Hali Jenner pitched an extra-innings gem to lift Waverly to a 1-0 win over Vestal Saturday afternoon, but Small School powerhouse Deposit-Hancock's bats pounded out a 13-3 win over the Lady Wolverines later in the day at the Jim Testa Tournament.

The Testa pod at Vestal was originally scheduled to include Chenango Forks, but they were quarantined, forcing Waverly, Vestal and D-H into a round-robin format.

In the final game of the day, Vestal edged D-H, 6-4.

First Game

Waverly 1, Vestal 0
Jenner scattered five hits over eight innings, and knocked in the game's only run in the bottom of the eighth in the 1-0 win over Vestal.
Jenner pitched out of a first-and-third, one-out jam in the first inning by throwing out a runner at the plate on a comebacker to the pitcher's circle for the second out, and a pop fly to the circle.
Junior Bella Romano singled to lead off the fifth inning for Waverly's first — and only — hit of the game off Vestal's Kelly Storer, but was caught stealing moments later.
Vestal, playing as the visiting team, put two runners on in the seventh inning, but Jenner induced a pop out to shortstop Sidney Tomasso for the third out.
The next runner to get on base for the Lady Wolverines was also Romano, who reached on an error to lead off the bottom of the eighth inning. Three pitches later, senior Alyssa Sindoni reached on an infield throwing error that advance Bella to third base.
Jenner then grounded a 1-2 pitch to second base to score Romano with the winning run.
Jenner fanned five and walked three in the win.
Storer fanned eight and walked none in the tough-luck loss.
Second Game
Deposit-Hancock 13, Waverly 3
Deposit-Hancock scored five runs in the top of the third inning to break a scoreless tie, then pulled away in a 13-3 win over Waverly Saturday afternoon.
The Lady Lumberjack broke on top with back-to-back RBI doubles by Danielle Seymour and Lacey Drake, and RBI single by Riley Martin, and a two-run home run by Haleigh Weyrauch to cap the rally.
Waverly answered with three runs in the bottom of the third inning. Olivia Robinson reached base on an error, and scored on a two-our RBI single by senior Alyssa Sindoni. Senior Hali Jenner capped the rally with a two-run home run.
The Lady Wolverines managed just one hit over the final four innings off Seymour and Rylee Smith.
Deposit-Hancock scored two runs in each of the final four inning to secure the win.
Jenner homered and drove in two runs, and Sindoni singled, scored one run, and drove in one run to pace Waverly at the plate, while Robinson singled and scored a run, and junior Aubrey Ennis, junior Bella Romano, Jadyn Babcock, and freshman Peyton Shaw each added a single.
Waverly, now 4-2, hosts Thomas A. Edison Monday.
About the Author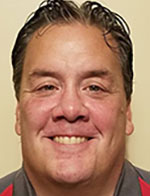 Tim Birney is the founder / owner of River Road Media Group. He was born and raised in the Valley, graduating from Waverly High School in 1984.
Birney earned an Associate's Degree in Journalism from SUNY Morrisville in 1986 and a Bachelor's Degree in Journalism / Public Relations from Utica College of Syracuse University in 1988. He began his newspaper career at The Daily Review in Towanda in 1989, before moving on to The Evening Times in 1995. He spent more than 10 years at the Times, the last four as Managing Editor.
River Road Media Group includes Valley Sports Report (launched Aug. 10, 2009), Tioga County (NY) Sports Report (Aug. 13, 2018), and Northern Tier Sports Report (Aug. 31, 2020). Southern Tier Sports Report is set to launch in 2021.