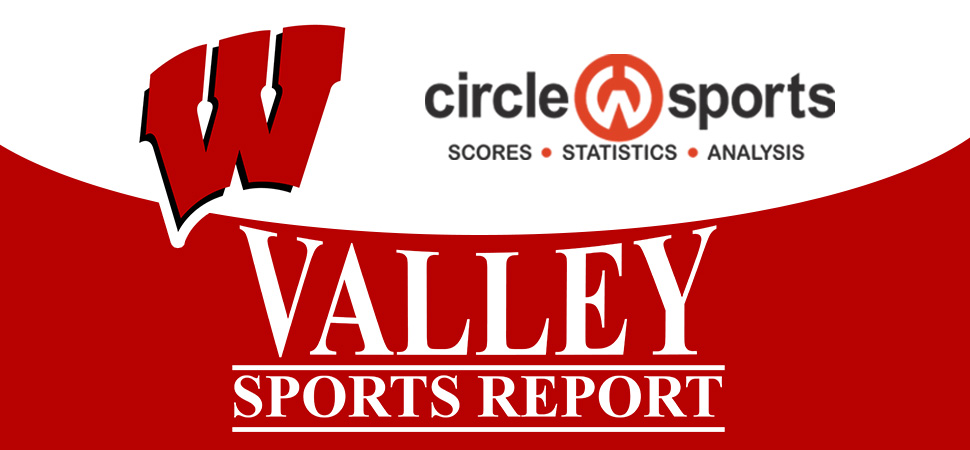 WAVERLY BLASTS UNION SPRINGS, 21-6; ADVANCES TO TITLE GAME
By: Tim Birney | Waverly Athletics | June 3, 2021
AURORA, N.Y. — Waverly broke a 1-1 tie in the top of the fourth inning, and pulled away for a 21-6 win over Union Springs here Thursday evening in the semifinals of the IAC baseball championships at Wells College.

The Wolverines, now 13-4, will look to defend their 2019 IAC title Saturday against the winner of Friday's Trumansburg-Dryden semi-final game.

"It was a total team effort," said Waverly coach Kyle McDuffee.

Waverly pounded out 25 hits in the win, including 19 over the final four innings.

"Our approach at the plate is currently top-notch," said McDuffee. "The Union Springs pitcher (Ryan Bailey) is good, probably one of the best we've faced all year."

"And our defense is playing very well behind our pitching," added McDuffee. "I'm very proud of this young team. It plays with awesome passion, and total love for the game."

Hollywood improved to 5-0 on the season, and 12-0 for his career. He allowed six runs — three earned — on seven hits, while striking out four and walking four in five innings of work.

Freshman Joey Tomasso pitched a scoreless inning of relief with two walks to finish off the game.

"(Caden) Hollywood continues his pitching presence on the mound," said McDuffee.

Junior Thomas Hand was 5-for-5 with two doubles, five runs, two stolen bases, and two RBI to pace the Wolverines at the plate.

"(Thomas) Hand had a big day at the plate," said McDuffee. "He was a big reason we opened up the score tonight. He seems to always find a way to score."

Waverly left runners on in each of the first two innings, and trailed 1-0 thanks to Bailey's first-inning home run.

In the top of the third, Hand led off with a double, and moved to third on a bunt single by freshman Jay Pipher. The Wolverines tied the game on an infield RBI single by Tomasso.

Bailey avoided further damage, thanks in large part to a runner being cut down at the plate on a single by sophomore Ty Beeman.

With one out in the top of the fourth inning, junior Brady Blauvelt reached on a groundball single, and senior Nick VanHouten ripped a line-drive double to right field to put runners on second and third. Hand then reached on an infield single, but neither runner could advance.

With two outs, Blauvelt scooted home on a passed ball to make it 2-1, and Tomasso slammed the next pitch to right field for a two-RBI triple to push the lead to 4-1.

Union Springs put together three hits in the bottom of the fourth to trim the deficit to 4-2, but the Wolverines kept hitting in the top of the fifth.

Hollywood led off the fifth by slicing a double to left field. After a walk to Beeman, junior Kaden Wheeler reached on an infield single to load the bases.

After Hollywood scored on a passed ball, Blauvelt beat out an infield single to re-load the bases.

With two outs, Beeman scored on a passed ball, and Hand followed with a two-run double up the middle to make it 8-2. Pipher drove Hand home with a line-drive RBI double to extend the lead to 9-2.

The Wolves tried to keep it close, scoring four runs in the home half of the frame to cut the lead to 9-6, but Waverly answered with three runs in the top of the sixth inning — scoring the first two on passed balls, and the third on an RBI single by VanHouten.

Hollywood retired Union Springs in order in the bottom of the sixth, then the Wolverines blew the game wide-open with nine runs in the top of the seventh inning.

The rally featured an RBI triple by sophomore Isaiah Bretz, a two-run double by Pipher, and an RBI single by junior Brennan Traub.

Tomasso had four hits, including a triple, one run scored, and three RBI for the Wolverines, while Pipher had four hits, including a pair of doubles, and three RBI, and Blauvelt had three hits, including a triple, three runs scored, and one RBI.

Traub had two hits, two runs scored, and two RBI in the win, while VanHouten doubled and singled, scored two runs, and drove in one run, and Hollywood doubled and singled and scored two runs.

Beeman singled and scored three runs for Waverly, while Wheeler singled and scored, Peters singled, and Bretz drove in two runs, and scored two runs.

Waverly will face the winner of Friday's Dryden-Trumansburg game, Saturday. If Trumansburg wins, Waverly will travel there Saturday. If Dryden wins, the Wolverines will host the game.
About the Author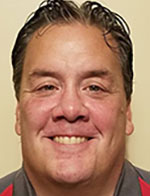 Tim Birney is the founder / owner of River Road Media Group. He was born and raised in the Valley, graduating from Waverly High School in 1984.
Birney earned an Associate's Degree in Journalism from SUNY Morrisville in 1986 and a Bachelor's Degree in Journalism / Public Relations from Utica College of Syracuse University in 1988. He began his newspaper career at The Daily Review in Towanda in 1989, before moving on to The Evening Times in 1995. He spent more than 10 years at the Times, the last four as Managing Editor.
River Road Media Group includes Valley Sports Report (launched Aug. 10, 2009), Tioga County (NY) Sports Report (Aug. 13, 2018), and Northern Tier Sports Report (Aug. 31, 2020). Southern Tier Sports Report is set to launch in 2021.