WAVERLY BLOWS PAST CANDOR, 62-2
By: Tim Birney | Waverly Athletics | February 12, 2021
CANDOR — Waverly scored the first 13 points of the game, and cruised to a 62-25 win over Candor here Friday night in IAC girls basketball action.

The game was scoreless for neatly three minutes until senior Gabby Picco knocked down a 3-pointer.

Just 28 seconds later, senior Sidney Tomasso converted an old-fashioned three-point play to make it 6-0 with 4:41 left in the first quarter.

Back-to-back buckets by sophomore Kennedy Westbrook made it 10-0 with 4:01 left in the first quarter, and a free throw and a runner in the lane by Tomasso upped the lead to 13-0 with 2:52 remaining in the opening stanza.

Waverly held Candor without a field goal in the first quarter, and led 18-5 after the first eight minutes.

Picco knocked down another 3-pointer to make it 21-5 with 6:29 remaining in the first half.

The teams traded scores until Picco canned her third 3-pointer with 2:46 left in the second quarter, and Westbrook scored on a fast-break lay-up just 24 seconds later to make 32-11 .

The Wolverines took a 38-16 lead into the halftime locker room, then blew the game wide open with a 17-0 blitz in the third quarter.

Tomasso did most of the damage in the stanza with a pair of 3-pointers and a conventional three-point play during a 13-point outburst.

Five different Lady Wolverines scored in the fourth quarter, including freshmen Paige Robinson and Peyton Shaw, who both buried 3-pointers.

Tomasso led Waverly with 22 points, while Westbrook scored 15, Picco had 11, junior Lourden Benjamin added eight, and Robinson and 8th-grader Addison Westbrook chipped in with four points apiece.

Brooke Wilcox led Candor with eight points, and Braelyn Hornick added seven.

Waverly, now 2-0, travels to Horseheads Saturday for a noon start.

About the Author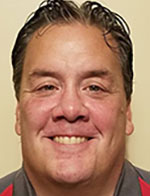 Tim Birney is the founder / owner of River Road Media Group. He was born and raised in the Valley, graduating from Waverly High School in 1984.
Birney earned an Associate's Degree in Journalism from SUNY Morrisville in 1986 and a Bachelor's Degree in Journalism / Public Relations from Utica College of Syracuse University in 1988. He began his newspaper career at The Daily Review in Towanda in 1989, before moving on to The Evening Times in 1995. He spent more than 10 years at the Times, the last four as Managing Editor.
River Road Media Group includes five sites in "The Sports Reports" family that cover 24 school districts in five counties: Valley Sports Report (launched Aug. 10, 2009), Tioga County (NY) Sports Report (Aug. 13, 2018), and Northern Tier Sports Report (Aug. 31, 2020); Northern Tier West Sports Report (March 15, 2021) Southern Tier Sports Report (Aug. 16, 2021).