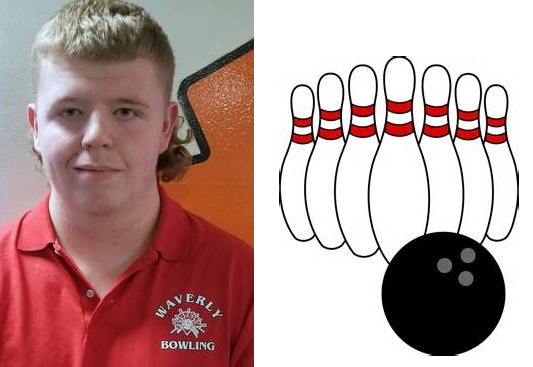 WAVERLY BOYS, GIRLS SWEEP WATKINS GLEN
By: Tim Birney | Waverly Athletics | December 9, 2021 | Photo courtesy Tim Birney
WAVERLY — Waverly junior Zack Vanderpool shot his third 700 series in a row to start the season to lead Waverly in a sweep of Watkins Glen, while the Lady Wolverines also recorded a sweep here Thursday afternoon in IAC bowling action at the Valley Bowling Center.

BOYS
Waverly 4, Watkins Glen 0
The Wolverines opened with a 900-666 win in the first game, then closed out the series with wins of 1,032-672,and 999-710 for a total-pinfall victory of 2,931 to 2,048.

Vanderpool fired a 774 series on games of 228, 278, and 268, while sophomore Trenton Sindoni shot a 587, including a 234 in the third game, and 8th-grader Tristan Campbell had a 561, including a 222.

Freshman Dominick Wood shot a 536, including a 201 in the first game, in the sweep, while sophomore Carter Hayes added a 448, and Cody Blackwell chipped in with a 445 series.

Bowling in reserve for the Wolverines, junior Landyn Gunderson rolled a 631, and Ethan Roberts added a 521.

Mikel Cody led Watkins Glen with a 494 series.

GIRLS
Waverly 4, Watkins Glen 0
The Lady Wolverines won the first game 785-654, then closed out the series with wins of 819-698 and 851-746 for a total-pinfall victory of 2,455 to 2,098.

Freshman Serenity Conklin led Waverly with a 534 series, while junior Shantilly Decker shot a 520, and sophomore Rachel Houseknecht had a 512.

Senior Sage Garrison had a 450 in the sweep, and junior Victoria Houseknecht added a 439.

Waverly returns to action Tuesday when it hosts Union Springs / Port Byron.

About the Author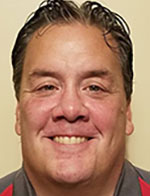 Tim Birney is the founder / owner of River Road Media Group. He was born and raised in the Valley, graduating from Waverly High School in 1984.
Birney earned an Associate's Degree in Journalism from SUNY Morrisville in 1986 and a Bachelor's Degree in Journalism / Public Relations from Utica College of Syracuse University in 1988. He began his newspaper career at The Daily Review in Towanda in 1989, before moving on to The Evening Times in 1995. He spent more than 10 years at the Times, the last four as Managing Editor.
River Road Media Group includes Valley Sports Report (launched Aug. 10, 2009), Tioga County (NY) Sports Report (Aug. 13, 2018), and Northern Tier Sports Report (Aug. 31, 2020). Southern Tier Sports Report is set to launch in 2021.