WAVERLY BURIES CANDOR WITH FIRST-HALF BLITZ
By: Tim Birney | Waverly Athletics | February 10, 2021 | Photo courtesy David Alliger
WAVERLY — Waverly scored 30 consecutive points in a run that bridged the first two quarters on its way to a season-opening, 77-29, rout of Candor here Wednesday night in IAC girls basketball action.

Sophomore Kennedy Westbrook's bucket with 5:20 remaining in the first quarter gave the Lady Wolverines a 6-4 lead, and sparked a 30-0 run.

After a bucket by senior Gabby Picco, senior Sidney Tomasso and Westbrook hit back-to-back 3-pointers to make it 14-4 with 2:35 left in the first quarter.

Tomasso knocked down another 3-pointer, and the Lady Wolverines built a 24-4 lead after the first eight minutes.

Tomasso and Picco each buried 3-pointers early in the second quarter to extend the lead to 30-4. A bucket by Tomasso, and two free throws by Picco capped the run and made it 34-4 with 5:45 left in the first half.

A 3-pointer by Braelyn Hornick, who led Candor with 21 points, broke the Lady Indians' eight minute and 27-second scoring drought, and made it 34-7.

Waverly closed the half with an 12-3 spurt to take a 46-10 lead into the halftime intermission.

Tomasso, who had 18 points and four 3-pointers in the first half, added nine more points and another 3-pointer in the third quarter, and Picco, Westbrook, and freshman Paige Robinson each knocked down 3-pointers to fuel an 18-1 Waverly run that extended the lead to 64-11.

Hornick scored 14 points, including a 9-for-9 effort at the free-throw line, in the fourth quarter for Candor.

Tomasso led Waverly with 27 points and five 3-pointers, while Westbrook scored 21 points, Picco added 12 points, including a trio of 3-pointers, and Robinson chipped in with 10 points.

Waverly knocked down 13 3-pointers, and was 9-for-11 from the free-throw line in the win.

The Lady Wolverines travel to Candor Friday.
About the Author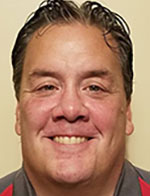 Tim Birney is the founder / owner of River Road Media Group. He was born and raised in the Valley, graduating from Waverly High School in 1984.
Birney earned an Associate's Degree in Journalism from SUNY Morrisville in 1986 and a Bachelor's Degree in Journalism / Public Relations from Utica College of Syracuse University in 1988. He began his newspaper career at The Daily Review in Towanda in 1989, before moving on to The Evening Times in 1995. He spent more than 10 years at the Times, the last four as Managing Editor.
River Road Media Group includes Valley Sports Report (launched Aug. 10, 2009), Tioga County (NY) Sports Report (Aug. 13, 2018), and Northern Tier Sports Report (Aug. 31, 2020). Southern Tier Sports Report is set to launch in 2021.