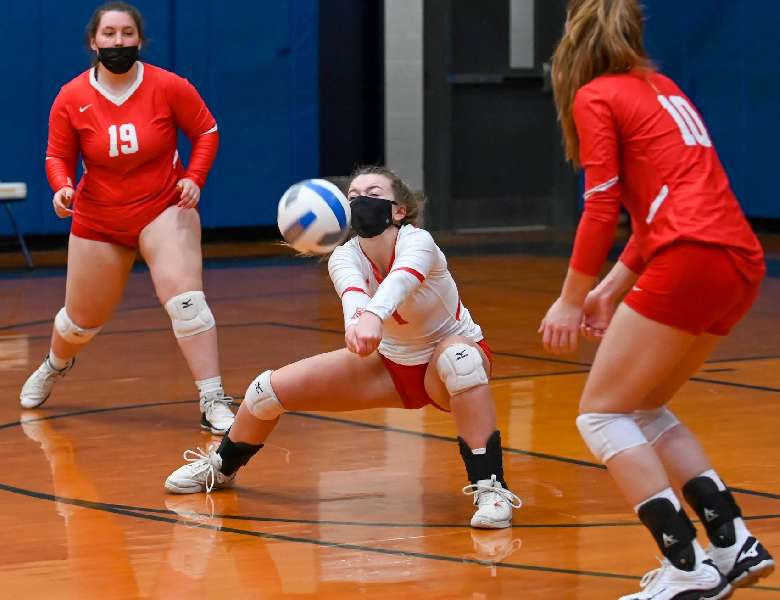 WAVERLY DROPS 3-1 DECISION AT TIOGA
By: Tim Birney | Waverly Athletics | April 9, 2021 | Photo courtesy Matt Patton
TIOGA CENTER — After three grueling sets, Tioga dominated the fourth to wrap up a 3-1 win over Waverly here Friday night in IAC volleyball action.

The Lady Tigers, now 6-2, won the first set 26-24, and took a commanding 2-0 lead with a 25-18 win in the second set.

The Lady Wolverines, now 3-7, extended the match with a 25-23 win in the third set, but Tioga closed out the win with a 25-11 win.

"The girls started off strong tonight but checked out during the fourth game," said Waverly coach Charity Meyers.

"We have been trying a few different things with the line up, knowing we were out of IACs," she noted. "I knew we had to start getting ready for the fall season.

"This week and next week is all about seeing what options we have," added Meyers. "This is a short season and we need to use the time the best way possible."

Emme Hall led Tioga with 15 service points, including three aces, 12 kills, 11 digs, and four blocks, while Molly Bombard had eight points, 12 setter assists, and four digs, Julia Bellis had eight points )two aces), nine kills, and eight digs, and Nina Spano added eight points and two digs.

Katelyn Perry had seven points, 13 assists, and two digs in the win, while Austyn Vance had three points, four kills, and six digs, Ari Manwaring registered three kills and a team-high seven blocks, Summer Mesler had two points and two digs, and Mary Taylor chipped in with two points.

Aubrey Ennis led Waverly with 10 points and two digs, while Aryan Peters had seven points, 19 assists, 11 digs and two kills, Lillie Kirk added seven points, nine digs, and three kills, and Sidney Tomasso had seven points, four kills, three blocks, and 10 digs.

Emilee Little had five points, including three aces, seven kills, and three digs in the win, while Michael Lauper had two points and five kills, Caitlyn Bakley recorded three kills, Sydney Nierstedt added two kills, one block, and two digs, and Paighten Streeter chipped in with five digs.

Tioga returns to action Monday at Candor, while Waverly is in action Wednesday when it hosts Horseheads.

About the Author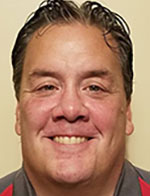 Tim Birney is the founder / owner of River Road Media Group. He was born and raised in the Valley, graduating from Waverly High School in 1984.
Birney earned an Associate's Degree in Journalism from SUNY Morrisville in 1986 and a Bachelor's Degree in Journalism / Public Relations from Utica College of Syracuse University in 1988. He began his newspaper career at The Daily Review in Towanda in 1989, before moving on to The Evening Times in 1995. He spent more than 10 years at the Times, the last four as Managing Editor.
River Road Media Group includes Valley Sports Report (launched Aug. 10, 2009), Tioga County (NY) Sports Report (Aug. 13, 2018), and Northern Tier Sports Report (Aug. 31, 2020). Southern Tier Sports Report is set to launch in 2021.