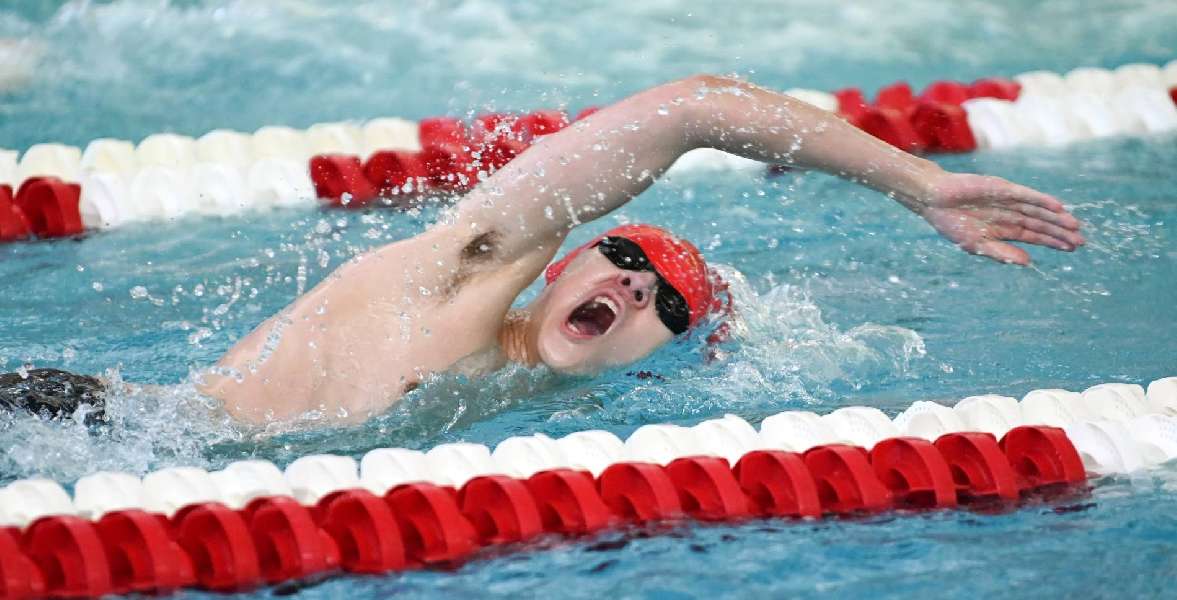 WAVERLY FINISHES SECOND AT CLASS C CHAMPIONSHIPS; WILLIAMS, SACKETT FOUR-TIME WINNERS
By: Tim Birney | Waverly Athletics | February 25, 2021 | Photo courtesy Matt Patton
WAVERLY — It took awhile, but the results from Thursday's virtual Section IV, Class C Boys Swimming & Diving Championships were finally released and it turned out to be a pretty good day for Waverly swimmers.

The Wolverines won eight events, and finished second in three others, but Chenango Forks used superior depth to win the team title Thursday.

With all teams swimming in their home pools, Chenango Forks amassed 459.5 points, while runner-up Waverly had 353.5 points, and third-place Lansing had 268.5 points. Greene was fourth with 223 points, Southern Cayuga was fifth with 183.5, Watkins Glen was sixth with 177 points, and O-M and Susquehanna Valley tied for seventh with 135 points.

Sophomores Oscar Williams and Jerrell led the Wolverines with four wins apiece, while junior Kaden Wheeler was a triple-winner,

Williams, Sackett and Wheeler teamed with senior Max Pan to win the 200-yard medley relay in a time of 1:47.35. The trio teamed with freshman Ryan Clark to win the 200-yard freestyle relay in a time of 1:32.31.

Williams won the 200-yard IM in a time of 2:10.96. and freshman Ryan Clark was fourth in 2:14.25.

Williams tied for first with Southern Cayuga's Peter Agnotti in the 100-yard backstroke. Both swimmers clocked in at 59.37 seconds.

Sackett won the 50-yard freestyle in a time of 23.02 seconds. He also won the 100-yard freestyle in a time of 51.3 seconds.

Wheeler won the 100-yard butterfly in a time of 55.01 seconds, and senior Dillon Madigan finished sixth in a time of 1:06.32. Wheeler finished second in the 100-yard breaststroke in a time of 1:06.12, and Clark was fourth in 1:09.09.

Freshman Liam Wright won the 500-yard freestyle in a time of 5:27.17

Madigan finished seconds in the 200-yard freestyle in a time of 1:59.73, and Wright was fifth in a time of 2:01.13.

Madigan, Pan, Wright, and Clark teamed to finish second in the 400-yard freestyle relay in a time of 3:42.62.
About the Author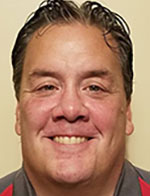 Tim Birney is the founder / owner of River Road Media Group. He was born and raised in the Valley, graduating from Waverly High School in 1984.
Birney earned an Associate's Degree in Journalism from SUNY Morrisville in 1986 and a Bachelor's Degree in Journalism / Public Relations from Utica College of Syracuse University in 1988. He began his newspaper career at The Daily Review in Towanda in 1989, before moving on to The Evening Times in 1995. He spent more than 10 years at the Times, the last four as Managing Editor.
River Road Media Group includes Valley Sports Report (launched Aug. 10, 2009), Tioga County (NY) Sports Report (Aug. 13, 2018), and Northern Tier Sports Report (Aug. 31, 2020). Southern Tier Sports Report is set to launch in 2021.