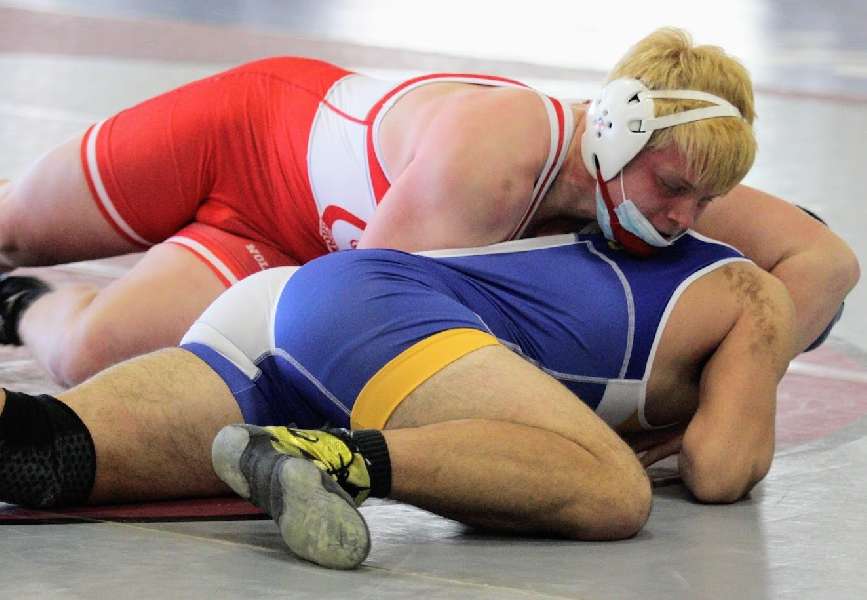 WAVERLY FINISHES STEPHENS CLASSIC WITH 1-5 RECORD
By: Tim Birney | Waverly Athletics | December 4, 2021 | Photo courtesy Shannon McCarty
HORSEHEADS — Waverly went 0-3 Saturday to wrap up the two-day Mark Stephens Classic with a 1-5 record.

The Wolverines opened with a 42-30 loss to Gouverneur, ranked third in the state in Division 2, then dropped a 50-9 decision to Penfield, which is ranked 13th in Division 1, and finished off the day with a 57-18 loss to Horseheads, which is ranked 15th in Division 1.

Juniors Ty Beeman, Gage Tedesco, and Braeden Hills each went 2-1 on the day to lead the Wolverines.

Waverly had open spots at 102, 110, and 172.

Gouverneur 42, Waverly 30
Gouverneur registered five pins and received two forfeits to pull out a 42-30 win over Wavily.

Junior Landon McCarty decked Gouverneur's Clyer Baer in 46 seconds at 118 pounds tie the match at 6-6.

At 132 pounds, senior Austin Ingham pinned Turner Sochia in 5:09 to tie the match at 12-12.

Junior Connor Stotler decked Hunter Mashaw in 1:49 at 138 pounds to give the Wolverines an 18-12 lead, but Gouverneur recorded four falls (and a forfeit) in the next five weight classes to take a 42-18 lead.

Junior Ty Beeman flattened Gabe Wainwright in 1:29 at 215 pounds for the Wolverines, and 8th-grader Troy Beeman received a forfeit at 285 pounds to close out the match.

Penfield 50, Waverly 9
Penfield won the final seven weight classes to pull away for a 50-9 win over Waverly.

Junior Braeden Hills scored a 10-1 major decision over Brayden Vallow at 160 pounds to open the match, and junior Gage Tedesco won a 10-6 decision over Nathan Weidel at 189 pounds to give Waverly a 7-6 lead.

After a Penfield pin, Ty Beeman won a 5-0 decision over Trevor Listen at 285 pounds to trim the deficit to 12-10, but the Wolverines did not win another bout.

Waverly was penalized a team point for an unsportsmanlike violation.

Horseheads 57, Waverly 18
Waverly led early, but Horseheads won nine straight weight class in a 57-18 win over Waverly.

The Blue Raiders led 6-0 after receiving a forfeit at 172 pounds to start the match. but first-period falls by Tedesco and senior Andrew Kimble gave the Wolverines a 12-6 lead.

Tedesco scored a fall over Hunter Lavigne in 1:39 at 189 pounds, and Kimble pinned Dylan Chalk in 1:11 at 215 pounds.

By the time, Hills pinned William Lotocky in 1:39, Waverly's trailed 57-12.

Waverly returns to action Wednesday at Dryden.

——————

IN PHOTO 1: Waverly's Connor Stotler. ... PHOTOS COURTESY OF SHANNON McCARTY.

About the Author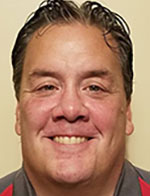 Tim Birney is the founder / owner of River Road Media Group. He was born and raised in the Valley, graduating from Waverly High School in 1984.
Birney earned an Associate's Degree in Journalism from SUNY Morrisville in 1986 and a Bachelor's Degree in Journalism / Public Relations from Utica College of Syracuse University in 1988. He began his newspaper career at The Daily Review in Towanda in 1989, before moving on to The Evening Times in 1995. He spent more than 10 years at the Times, the last four as Managing Editor.
River Road Media Group includes Valley Sports Report (launched Aug. 10, 2009), Tioga County (NY) Sports Report (Aug. 13, 2018), and Northern Tier Sports Report (Aug. 31, 2020). Southern Tier Sports Report is set to launch in 2021.