WAVERLY GOES 1-2 AT OPENING NIGHT OF STEPHENS CLASSIC
By: Tim Birney | Waverly Athletics | December 3, 2021 | Photo courtesy Shannon McCarty
HORSEHEADS — After a pair of losses to start the evening, Waverly closed out the first night of the Mark Stephens Wrestling Classic with a shutout win over Campbell-Savona here Friday night.

Waverly opened the tournament with a 54-24 loss to Bolivar-Richburg, the dropped a 60-18 decision to Canisteo-Greenwood, which is ranked second in the state in Division 2.

The Wolverines earned their first win of 2021-22 in the nightcap, blanking Campbell-Savona, 59-0.

Waverly, which expects to fill its line-up for the majority of its matches, issued forfeits at 102, 110, and 172 pounds in all three of Friday's matches.

Bolivar-Richburg 54, Waverly 24
Bolivar-Richburg won all six contested weight classes by fall, including four first-period pins, in a 54-24 win over Waverly.

Senior Austin Ingham (132), and juniors Braeden Hills (160), Gage Tedesco (189), and Landon McCarty (118) received forfeits for the Wolverines.

Canisteo-Greenwood 60, Waverly 18
State-ranked Canisteo-Greenwood scored seven falls, including six in the first period, in a 60-18 win over Waverly.

Tedesco pinned Trevor Mochol in 1:46 at 189 pounds, and moments later junior Ty Beeman decked Jacob Evingham in 1:13 at 215 pounds for Waverly's two wins on the mat.

McCarty received a forfeit at 118 pounds for Waverly's remaining six points.

Waverly 59, Campbell-Savona 0
Waverly won all five contested weight classes, and received six forfeits in a 59-0 win over Campbell-Savona in the final match of the night.

After McCarty decked Dominick Hand in 65 seconds at 118 pounds to give Waverly a 6-0 lead, freshman Jake Besecker recorded his first varsity win with a pin of Noah Brooks in 1:34 at 126 pounds to make it 12-0.

Ingham and freshman Seth Noto received forfeits at 132 and 138 to extend the lead, and junior Connor Stotler's pin of Blake Brooks in 1:17 at 145 pounds made it 30-0.

After forfeits to Nichols (152), Hills (160) and Tedesco (189), senior Andrew Kimble registered a 16-1 technical fall over Jay Thomas at 215 pounds, and Beeman decked Ben Wilcox in 1:26 to close out the match.

There were no matches at 102, 110, and 172.

——————

PHOTOS COUTESY OF SHANNON McCARTY.

About the Author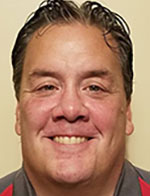 Tim Birney is the founder / owner of River Road Media Group. He was born and raised in the Valley, graduating from Waverly High School in 1984.
Birney earned an Associate's Degree in Journalism from SUNY Morrisville in 1986 and a Bachelor's Degree in Journalism / Public Relations from Utica College of Syracuse University in 1988. He began his newspaper career at The Daily Review in Towanda in 1989, before moving on to The Evening Times in 1995. He spent more than 10 years at the Times, the last four as Managing Editor.
River Road Media Group includes Valley Sports Report (launched Aug. 10, 2009), Tioga County (NY) Sports Report (Aug. 13, 2018), and Northern Tier Sports Report (Aug. 31, 2020). Southern Tier Sports Report is set to launch in 2021.