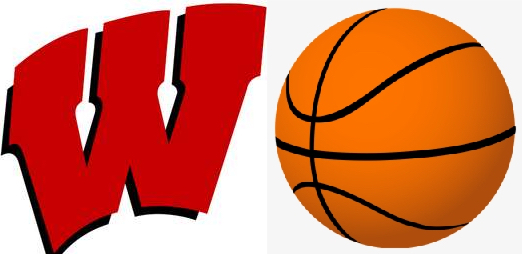 WAVERLY JV FALLS AT ELMIRA, 51-3
By: Tim Birney | Waverly Athletics | February 27, 2021
ELMIRA — Elmira used a 21-7 fourth-quarter run to seal a 51-30 win over Waverly here Saturday afternoon in non-league junior varsity boys basketball action.

The junior Wolverines trailed 25-20 at the half, and 30-23 after three quarters, before the junior Express blew the game open.

"One of our goals going into this game, aside from winning, was to give ourselves a chance entering the fourth quarter," said Waverly JV coach Michael Croft. "We did that.

"A few more foul shots made, a couple easy buckets, and we may have been able to pull it off," he noted. "Elmira's press all game wore us down, and led to some easy buckets in the fourth.

"I loved our effort today," added Croft.

One of the stories of the game was free-throw shooting.

Waverly did itself no favors, making just 10 of 28 (35.7 percent), but that's still better than Elmira, which made just 7 of 26 (26.9 percent).

In the third quarter, Waverly was 1-for-8 at the not-so-charitable charity stripe,and Elmira was 0-for-7.

The Express did pick it up a bit in the fourth quarter, making 6 of 13 as Waverly fouled in an attempt to stay in the game.

The Wolverines shot 27 percent (9 of 33) from the field. They also committed 34 turnovers.

Isaiah Bretz led Waverly with seven points, four steals, and three rebounds, while Nehemiah Anthony scored six points, Jake Benjamin chipped in with six points, Nate DeLill hauled down a team-high eight rebounds, and Jake VanHouten chipped in with five steals.

Waverly returns to action tonight when it hosts Corning.
About the Author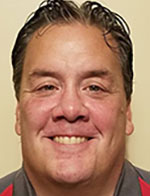 Tim Birney is the founder / owner of River Road Media Group. He was born and raised in the Valley, graduating from Waverly High School in 1984.
Birney earned an Associate's Degree in Journalism from SUNY Morrisville in 1986 and a Bachelor's Degree in Journalism / Public Relations from Utica College of Syracuse University in 1988. He began his newspaper career at The Daily Review in Towanda in 1989, before moving on to The Evening Times in 1995. He spent more than 10 years at the Times, the last four as Managing Editor.
River Road Media Group includes Valley Sports Report (launched Aug. 10, 2009), Tioga County (NY) Sports Report (Aug. 13, 2018), and Northern Tier Sports Report (Aug. 31, 2020). Southern Tier Sports Report is set to launch in 2021.