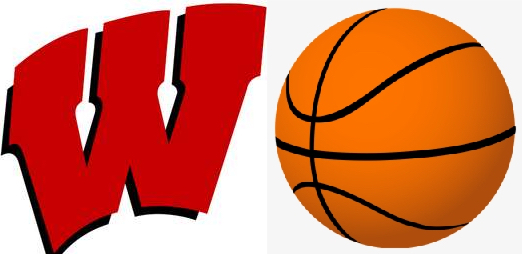 WAVERLY JV HANDS OWEGO FIRST LOSS, 53-5
By: Tim Birney | Waverly Athletics | March 4, 2021
WAVERLY — Waverly led by nine points with 2:50 remaining, then held on to top previously-unbeaten Owego, 53-52, here Thursday night in IAC junior varsity boys basketball action.

Jay Pipher knocked down a pair of 3-pointers and scored eight points in the first quarter, while Nehemiah Anthony added four points, and Jake Benjamin canned a 3-pointer to help the junior Wolverines to a 17-10 lead.

Pipher buried a pair of 3-pointers and Anthony scored six points in the second quarter, but Owego trimmed one point off the lead. Waverly led 34-28 at the half.

The scoring pace slowed in the third quarter as Waverly outscored Owego, 9-8, to take a 43-36 lead into the final eight minutes.

Pipher and Nate DeLill scored four points apiece as Waverly stretched its lead to 53-44 with 2:50 remaining in the game.

Owego scored seven straight points to trim the deficit to 53-51. With 6 seconds remaining, Waverly was whistled for a blocking foul, and a technical foul. With the Indians in double-bonus, they had four free throws, but made just the first to cut the lead to 53-52.

After getting the ball as a result of the technical foul, Owego missed a potential game-winning shot at the buzzer.

Pipher led Waverly with 21 points, including six 3-pointers, fur steals, and three rebounds, while DeLill had 10 points and 10 rebounds, and Anthony had 10 points, four rebounds, and three assists.

Bretz chipped in with four points and five steals, and Jake Benjamin grabbed five boards.

Waverly closes out the regular season Saturday when it hosts S-VE.
About the Author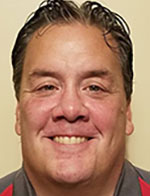 Tim Birney is the founder / owner of River Road Media Group. He was born and raised in the Valley, graduating from Waverly High School in 1984.
Birney earned an Associate's Degree in Journalism from SUNY Morrisville in 1986 and a Bachelor's Degree in Journalism / Public Relations from Utica College of Syracuse University in 1988. He began his newspaper career at The Daily Review in Towanda in 1989, before moving on to The Evening Times in 1995. He spent more than 10 years at the Times, the last four as Managing Editor.
River Road Media Group includes Valley Sports Report (launched Aug. 10, 2009), Tioga County (NY) Sports Report (Aug. 13, 2018), and Northern Tier Sports Report (Aug. 31, 2020). Southern Tier Sports Report is set to launch in 2021.